Dr. Atkins' New Diet Revolution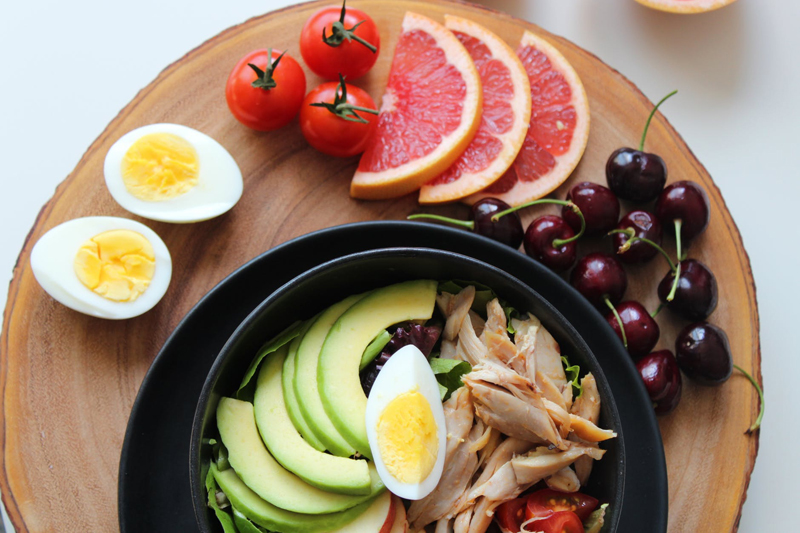 The original book came out in 1972, and with this latest release, updated in 2002, you get the latest research, knowledge and nutrition that makes the Atkins diet succeed.
I admit to being a skeptic before I read more about the Atkins diet. It seemed too good to be true. Choose butter over margarine? Eat tuna steaks instead of bean sprouts and bagels? How could this help you to lose weight?
Of course, most of these things have already been proven to be healthy by studies. You can't just drop protein from your diet, and you can't eat tons of starch. Margarine is unhealthy for you, while butter is good. And exercise, of course, is a key to a strong metabolism.
I went into college to get a biology degree (I later switched to computer science) so I had a good grounding in biology to start with. And the more I read about this diet, the more intrigued I was. It of course makes sense that the huge volumes of sugar most Americans and other developed nations eat isn't good for us. It makes sense that chowing down on potato chips and french fries isn't healthy. Which is in essence what this diet is all about. Cut out all the sugary junk we have been weaned on. Cut out the bland white bread that has the nutrients beaten out of it. And start eating HEALTHILY.
To have a book explain WHY, and how a balanced diet of fresh vegetables, fresh fish and chicken is both filling and nutritious, made a lot of sense to me. Some people erroneously think that Atkins is about lots of bacon and processed meats, and no veggies. Nothing could be further from the truth. Atkins is about salmon steaks and zucchini, lots of fresh salads, tuna and celery. And because your body isn't doing the wild mood swings that sugar consumption bring on, you feel full and relaxed while you do it.
Many people make the mistake that the induction plan for the first two weeks is the whole diet. That's not true at all! Induction is to get your body into fat-burning mode. After that, we pretty much ate "normally" - that is, healthily. Lots of fish and chicken, lots of great, fresh veggies, berries and nuts. But cut out all that junk food, and see what a difference it makes.
In addition to all the great medical background and step by step instructions, the book even has a selection of delicious recipes and suggestions for those with specific medical problems. This isn't a diet about starvation. We were ALWAYS full on this diet. It's about eating delicious foods like filet mignon and salmon steak, with asparagus and tomato on the side, and having your body thank you by shedding its excess fat it no longer needs.
We know so many people that have lost weight (and KEPT it off) on the Atkins diet that it pretty much speaks for itself. Give the book a read, and decide for yourself if it's time to give it a try!
Buy Dr. Atkins' New Diet Revolution from Amazon.com
Lisa Shea's Library of Low Carb Books


Editor's Picks Articles
Top Ten Articles
Previous Features
Site Map



Follow @LisaLowCarb
Tweet





Content copyright © 2022 by Lisa Shea. All rights reserved.
This content was written by Lisa Shea. If you wish to use this content in any manner, you need written permission. Contact Lisa Shea for details.