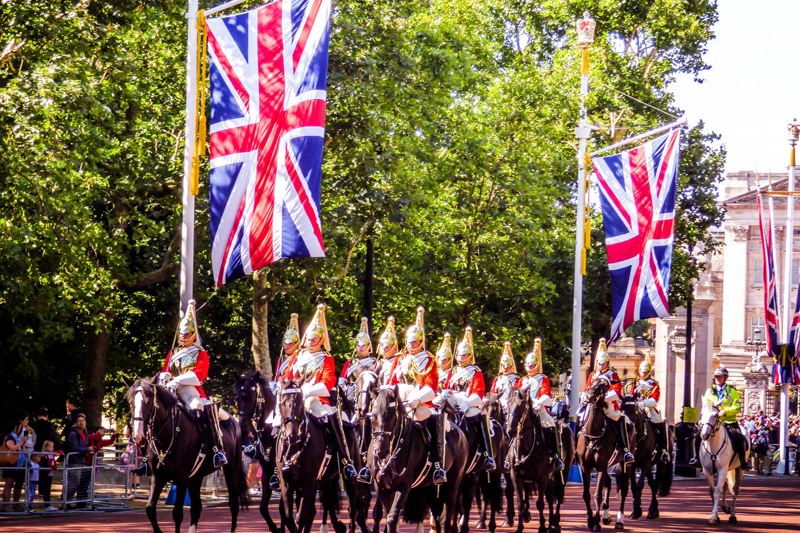 England is home to a huge range of cheeses, the most famous of which is probably Cheddar – it is believed that the cheese was first ripened in caves at Cheddar Gorge (in south-west England) in the twelfth century. There are many other English cheeses which bear the names of places in England.

Cheshire. A white and crumbly mild cheese which has been produced for centuries. Variations include red Cheshire which is coloured with annatto (a vegetable dye which is often used in English cheese and is used in Scotland to make orange Cheddar). The county of Cheshire is in north-west England and lies next to north Wales, where Cheshire cheese is also produced.

Cornish Yarg. An acquired taste, Cornish Yarg is wrapped in nettle leaves and sprayed with white mould to produce an unusual rind which helps flavour the cheese which is soft yet firm. Cornish Yarg is named after the Cornish farmer whose recipe the cheese is based on (Yarg being his name, Gray, spelt backwards). The county of Cornwall is at the south-western tip of England.

Double Gloucester. A hard cheese, orange in colour. Double Gloucester, like Cheddar, is now made in countries far beyond the county and town after which it is named. A popular variation on the standard cheese in England is Double Gloucester with chives. Gloucestershire is a county in south-west England, home to Cooper's Hill where an annual cheese racing event takes place (competitors chase the cheese down a steep hill – the winner's prize is the cheese).

Red Leicester. A deep orange colour, Red Leicester is a good cheese for adding colour (and flavour!) to dishes from salads to cauliflower cheese. The county of Leicestershire is in the English Midlands.

Shropshire Blue. Another orange cheese, but this one is veined with blue. The name is misleading, for the cheese does not come from Shropshire (a county in the west Midlands, with Cheshire to the north and Wales to the west). Shropshire Blue was created in Scotland - a country that loves orange Cheddar – the idea being to make an orange Stilton. The cheese is now made in England by cheese manufacturers who make Stilton.

Stilton. A creamy colour with blue veins, Stilton is a strong cheese – a little will go a long way. A light crumbling of Stilton livens up mashed/baked potato, pasta, soups and salads. The village of Stilton is located in south-east England in Cambridgeshire. Stilton can only be made in three counties in England and producers must meticulously follow the same recipe.

Wensleydale. First produced in the twelfth century by Cistercian monks, who imported the recipe for this cheese from France, Wensleydale is a white cheese that crumbles easily. It is particularly good with fruit – a popular variation is Wensleydale with cranberries. Wensleydale is a valley in the Yorkshire Dales.

Engliksh cheeses can make a good gift, particularly if you live in a country where they are not readily available. An English Cheese selection box can be a great way of familiarising yourself with the range of British cheeses.



You Should Also Read:
Apple Puddings
Cheddar Cheese
Cornish Pasties


Related Articles
Editor's Picks Articles
Top Ten Articles
Previous Features
Site Map





Content copyright © 2022 by Asha Sahni. All rights reserved.
This content was written by Asha Sahni. If you wish to use this content in any manner, you need written permission. Contact Sarah V Monaghan for details.