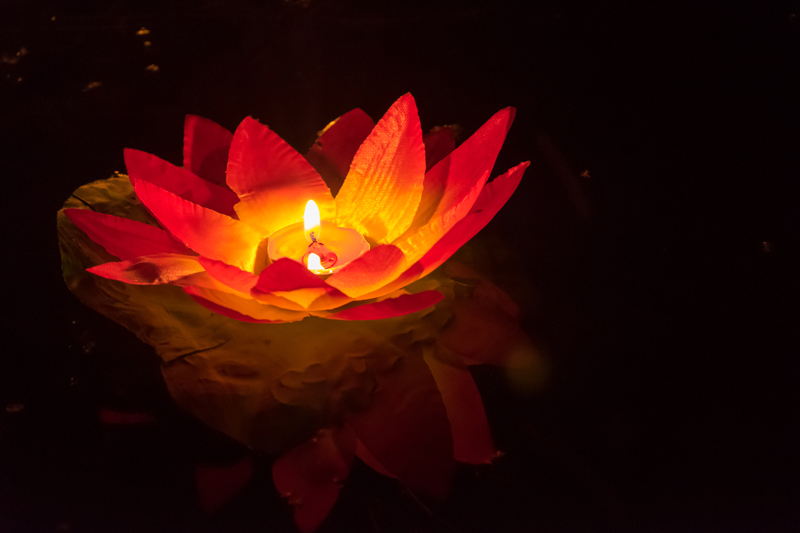 No one enters a marriage with plans to divorce their partner, the person they love with all of their heart and soul, the person they enter a sacred pact with. The first months and years can be blissful, but life has a way of presenting challenges along the journey. With time comes change and growth within each person, and sometimes couples drift apart. Situations change and routines may become boring. The energy between people can stagnate, resentment can cause arguments, and outside challenges can pull at an already strained relationship.

When the decision has been made to separate there are many emotions to deal with, let alone all the physical and financial logistics to be figured out. It goes without saying that in many instances one or both partners will experience a downshift in the quality of where they will live or how they will live going forward. This can cause great stress. During the process of divorce it is possible to feel hurt, rejection, shock, loss, sadness, disappointment, emptiness, loneliness, confusion, denial, insecurity, fear, alienation, betrayal, anxiety, guilt, or anger. Usually it is a combination of several of these things. It makes for a rocky landscape to navigate, and one can feel lost and vulnerable in the whirlwind of emotions and in what seems to be an insurmountable amount of tasks that need to be done.

The spirit can take what feels like a beating because the human brain may not be able to digest what is happening. What is really a means to personal and spiritual growth may be viewed as the end of the world. You may feel that you are losing your best friend. Relationships with extended family and friends may be severed as well. If there was much conflict in the marriage then walking away will be a relief, even if it's not apparent at the time. But if one partner has been blindsided by the divorce, the effect on the spirit is devastating. It can feel like your heart and soul are being ripped apart. Your self-esteem and self-worth may suffer, and you may fear what is to come because what's ahead is unknown territory.

Going forward it may be hard to let go of old patterns and lifestyles, and it is going to take time to regroup and heal. It is important to seek assistance and consolation from friends and family, a professional counselor, a member of clergy, or a support group. Lean on your faith in yourself and in the Divine for strength. If there are children involved there must be a focus on providing a support system of people who will surround them with love and understanding, while also allowing them time to process what is happening. Children need to know they are loved, they are not alone, and they are not responsible for the actions or decisions their parents have made.

Just as you are an individual, so is the person you had to walk away from. The marriage was not supposed to last forever, and this person you once loved has their own journey to pursue. As hard as it can be, it is important to let this person go down their own road and at some point to forgive them for the hurt they have caused you. You don't have to condone what was done, but you have to release the pain for your own healing. If you caused your partner pain it is important to apologize, even if it is not accepted. Take responsibility for the choices you've made in the relationship, and understand why you did so. Realize that your partner was put in your path for a reason, and there are many things you can learn from the experience. These measures will help you to move forward without negative energy holding you back.

After you truly embrace and accept all of your emotions, you must move towards letting go of what was or what could have been and focus on what can be going forward. Acceptance can take some time to achieve, but during this transition you must take care of yourself physically, mentally, and spiritually. You must honor the majestic being you are by treating yourself with love, working on your self-esteem, and taking time to rest. Look within to see what is truly important to you. You have to follow your intuition and set the course for your own personal growth and development. If you had laid aside your aspirations and interests during your marriage, now is the time to resurrect them as you discover your authentic personal power. Your life is yours to design and to carry out, one day at a time, one step at a time.

Divorce is possibly one of the hardest transitions a person will experience in their lifetime. It's the death of a marriage and you will need to grieve the loss. It may seem to be overwhelming but it can be overcome. Divorce does not define you. If you have the courage to look ahead instead of behind you, good things will come as you experience your own rebirth and allow your spirit the freedom to express who you truly are.



Related Articles
Editor's Picks Articles
Top Ten Articles
Previous Features
Site Map





Content copyright © 2022 by Debbie Grejdus. All rights reserved.
This content was written by Debbie Grejdus. If you wish to use this content in any manner, you need written permission. Contact Debbie Grejdus for details.