Variety Puzzles for Latter-day Saints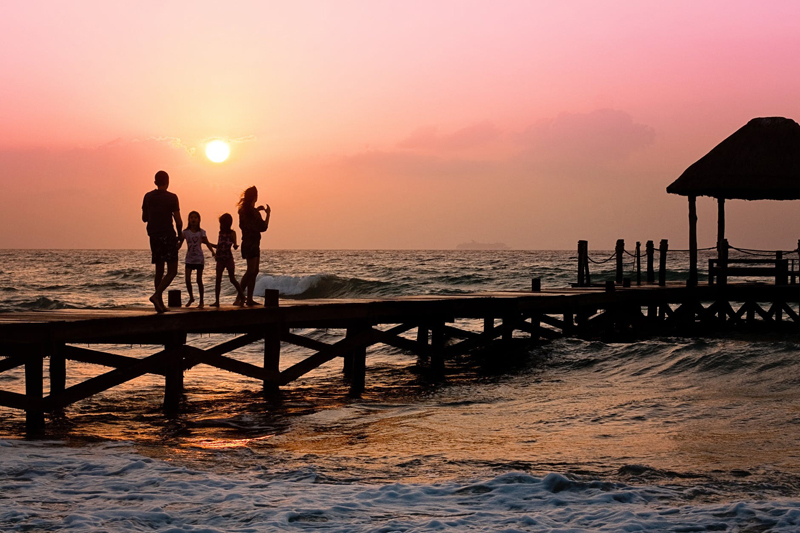 If you want a great stocking stuffer idea, I have one for you! I received a copy of the book, "Variety Puzzles for Latter-day Saints". For anyone who likes mind challenges, this book would be a delight to find on Christmas morning or any other morning. It will offer them hours and hours of challenges and smiles.

The book, by Susan and Dell Hunt was such a delight I had to force myself to close it and return to my family.

This 63-page book contains 76 'puzzles and word games especially designed for Latter-day Saints.' Where else will you find puzzles with clues such as 'Lehi's family camped near the _____ Sea," (puzzle 55) or the temple in Colorado (puzzle 51)? There are even Scrypto-grams using LDS scriptures and quotes.

This fun collection of puzzles contains LDS trivia, quotes from leaders, Church history and so much more. Try your hand at large and challenging crossword puzzles, acrostics, quotation drop-ins and more.

I recently contacted the Brother Dell Hunt and asked him what inspired them to create a puzzle book.

"Both my wife and I enjoy puzzles. I had the idea of doing LDS and/or Bible crossword puzzles while on my mission to Puerto Rico. It kind of grew from that. Susan also loves doing puzzles, so it has developed over the years."

How did you two meet? We met in a BYU ward and got married in Manti. We moved to Michigan about a year and a half later.

What was the first puzzle you created together? Crossword puzzles. We both have enjoyed doing crosswords since we were young. Since I had experimented making Crosswords I taught Susan how to make them. The most difficult part of creating a crossword is getting the words to fit together both across and down, especially when you are trying to put them in a geometric design.

How do you come up with different ideas for puzzles? We have worked together doing some puzzles jointly and some individually. We both work on the Crosswords. Susan likes making the Scrypto-grams (Scripture Crypo-grams), Quotation Drop-ins (some books call these Quote-Falls) and Acrostics. I build some of the others like Word Flowers, Jigsaw Puzzle Quotations, and Beehive Buzzwords (which are hexagon/honeycomb shaped word puzzles that are found in many books, but I built them into a Beehive shape, rather than just a square).

How do you create the artwork for the different puzzles? We do not use a computer to generate crossword puzzles or any other of the puzzles. There are a few software packages we have seen to create crosswords, but we haven't been happy with the quality of puzzles they generate. I am a graphic designer, so all the graphic design, layout and typesetting is on the computer, but the puzzles themselves, have all been created manually, and not computer generated

How did you come up with the idea for an LDS puzzle book? After doing two Bible Crosswords (published by Standard Publishing), we wanted to do an LDS version. We try to put as many church-related words and clues in as possible, however, in order to make the words match across & down, we do have to put some non-church words in. We also pour over books, Ensigns, Conference talks as well as the Scriptures to select quotes for some of the different puzzles.

Have you created anything else besides puzzle books? My wife and I are also the creators of an educational board game "Snapshots Across America". It has become fairly popular with several home schooling groups for teaching US Geography. It won a Dr. Toy Award for 10 Best Games and 100 Best Children's Products in 1999.

Tell us something unique about your LDS puzzle books? The crossword puzzles have two levels of difficulty: They are rather challenging if a person tries to do them without looking up references, but become significantly easier if you look up some of the included scriptural references.

The "Line-Upon-Line" puzzles are an original creation for a quotation puzzle, and realizing that the way the puzzle worked, the often referred to Book of Mormon passage regarding "Line-Upon-Line" described how they worked quite well. We are currently working on Volume 2, hoping to release later this year in the Fall. We are adding many more different types of puzzles, and trying to incorporate some of the feedback we have received into the next volume.

Also, there is a hidden optical illusion of the Salt Lake Temple on the front cover in case you didn't notice that before.

* * * * *

I had to rush back to my book and look at the cover. Yup, there is was.

Now, as for me, I am trying to ration my puzzle-solving sessions until their second book comes out. I could devour the book in just a few ignore-the-world days. I hope book number two appears real soon! It's nice to have a book of LDS puzzles out there.

You Should Also Read:
Dr. Toy Awards


Related Articles
Editor's Picks Articles
Top Ten Articles
Previous Features
Site Map





Content copyright © 2022 by T. Lynn Adams. All rights reserved.
This content was written by T. Lynn Adams. If you wish to use this content in any manner, you need written permission. Contact Jamie Rose for details.