Using Portion Control = Feeling Full while Losing Weight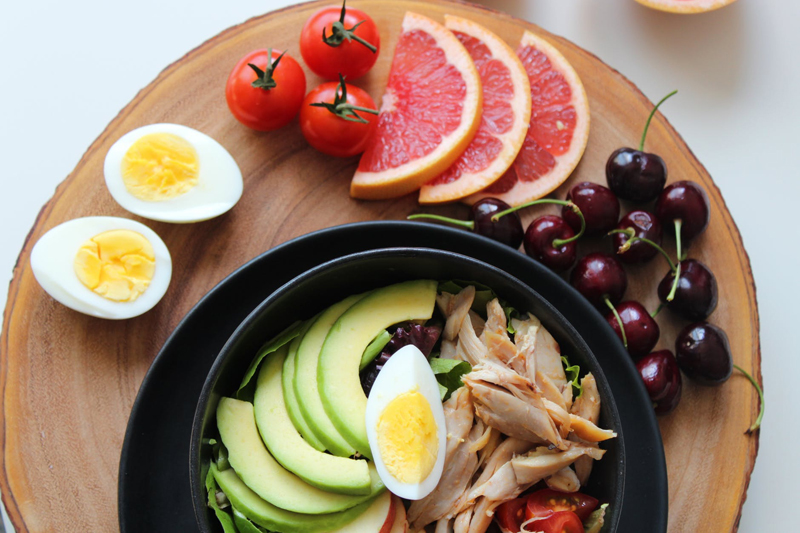 Portion control is often associated with plans such as Weight Watchers, and with being constantly hungry while eating "2 crackers only". When done properly, portion control can have you quite full and losing weight too.
A recent study showed how
Clearing your Plate Leads to Obesity
. The problem is that people are loading up their plates with food - both at restaurants and at home. They then "clear their plate" regardless of what is on it, and often eat almost 50% more than they intended to. Their stomachs grow larger, they need more to feel full, and the cycle leads to obesity.
The solution is to eat until you are FULL, and to stop before you are STUFFED (or over stuffed!). This is a skill that few people learn. Throughout our lives we are hounded to 'clear our plates' and 'not leave food behind'. While this might have been a good theory when we were at risk of malnutrition, this is NOT a good health plan when over 50% of us are overweight.
Here are straightforward ways in which to reclaim your eating habits.
Use Small Plates
It may seem silly, but studies show that people fill their plates to feel they are "getting enough" and then eat it all even if they are full already. It's all psychological. So start with a small plate, a small bowl. That scoop of ice cream seems perfect in a small bowl - but put it in a giant bowl, and it looks lonely and needs some "friends".
Start with Not Enough Food
It's easy to look at your portion and say "That's not enough!" and over compensate. So tell yourself deliberately that what you put down is OF COURSE not enough. It is just to get you started. You can always go back for seconds. You might find that, after all, it IS enough - but if you want more, you can always get some.
Take your Time
One big reason for people overeating is that they guzzle down a Big Mac and Biggie Coke while they drive or watch TV or in other ways eat without paying attention to their state of fullness. One of my favorite t-shirts says "In Dining, Fullness is Good". That is true on SO many different levels. One key meaning is that it's good to be full, and that is enough. Why keep eating if you are full? Eat slowly, savoring each mouthful. It's very good for your digestion. When you reach fullness, put down your fork and relax!
Eat Tasty, Quality Food
If your food doesn't taste good, you're likely to shovel it in to get the experience over with. If your food is really tasty, you savor every drop and relish the flavors. So treat yourself to healthy, tasty food! Have a good wine with your meal. Enjoy cheese and spices on your dishes. When you take the time to appreciate what you eat, you also take the time to let your body tell you when it's full.
Lisa Shea's Library of Low Carb Books


Editor's Picks Articles
Top Ten Articles
Previous Features
Site Map



Follow @LisaLowCarb
Tweet





Content copyright © 2023 by Lisa Shea. All rights reserved.
This content was written by Lisa Shea. If you wish to use this content in any manner, you need written permission. Contact Lisa Shea for details.