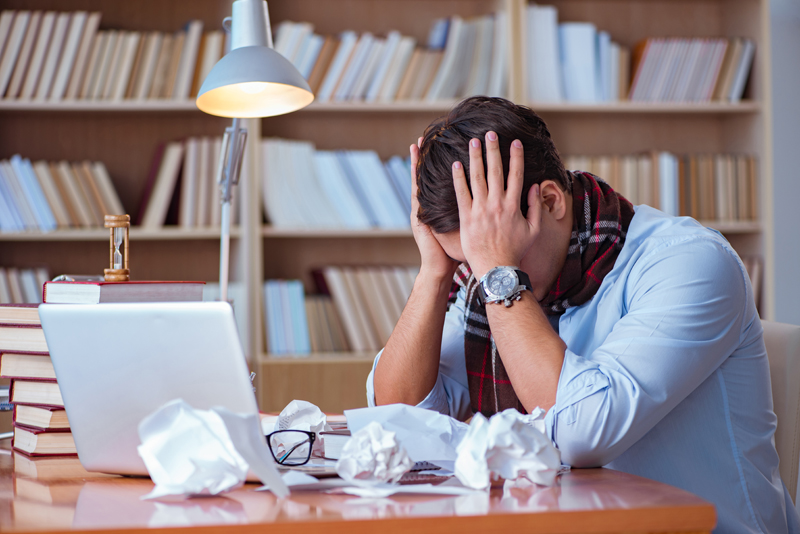 Change your circumstances by changing your thinking. I have taught students of all ages with learning disabilities. One thing that I have found is the fact that many students do not believe in themselves. Many have been beaten down by negative comments by others or even past experiences.
Our outcome in this life begins with a thought. Positive thoughts turn into positive outcomes. Begin to tell yourself these words: I think I can. Once hope is created, then go one step further and say: I know I can.
Spend time saying positive affirmations and watch things change in your life. A positive attitude can make a huge difference between the failure and success in school or work. Speak positive things into existence. Sometimes we have to encourage ourselves. I have had students that get frustrated with him or her self because they are smaller than other students. They spend all of their time wishing they are someone that they are not. They compare themselves to other people. They don't think that they are as smart as the other students.
A little encouragement goes a long way. Parents, as well as teachers can step in and give praises where they are deserved. Motivation and positive words can give life to a hopeless situation.
According to The Meanings of Color, yellow is the color of sunshine. It's associated with joy, happiness, intellect, and energy. Yellow produces a warming effect, arouses cheerfulness, stimulates mental activity, and generates muscle energy. Little things like the color of the room, or even the colors that we wear can stimulate positive attitudes. A little yellow can turn a dismal feeling into a sunshiny bright feeling.
The fact that a learning disability exists is not a reason to loose all hope for the future. There are plenty successful people that succeeded with learning disabilities. Just to name a few, according to 25 People With Learning Disorders, the following successful people became successes in spite of learning disabilities: Tommy Hilfiger, Charles Schwab, Keanu Reeves, Keira Knightley, Orlando Bloom, Michael Phelps, Daniel Radcliffe, Whoopi Goldberg, Steven Spielberg, Justin Timberlake, Jay Leno, Henry Winkler, Howie Mandel, and Cher.
I always say, if they can do it, so can you. People with learning disabilities are just as smart or smarter than people without learning disabilities. It only means that people with learning disabilities learn in a different ways. Who can say that your way is wrong? Different is not necessary wrong. For instance, if we were to work a math problem, we would find that there are several ways to find the answer to the same problem. The same thing is true for many different situations. Change your thinking to change your outcome.
Article By Celestine A. Gatley
Celestine Gatley´s Designed Transformation Blog
You Should Also Read:
The Meaning of Learning Disability


Related Articles
Editor's Picks Articles
Top Ten Articles
Previous Features
Site Map



Follow @celestinejones
Tweet





Content copyright © 2023 by Celestine A. Gatley. All rights reserved.
This content was written by Celestine A. Gatley. If you wish to use this content in any manner, you need written permission. Contact Celestine A. Gatley for details.