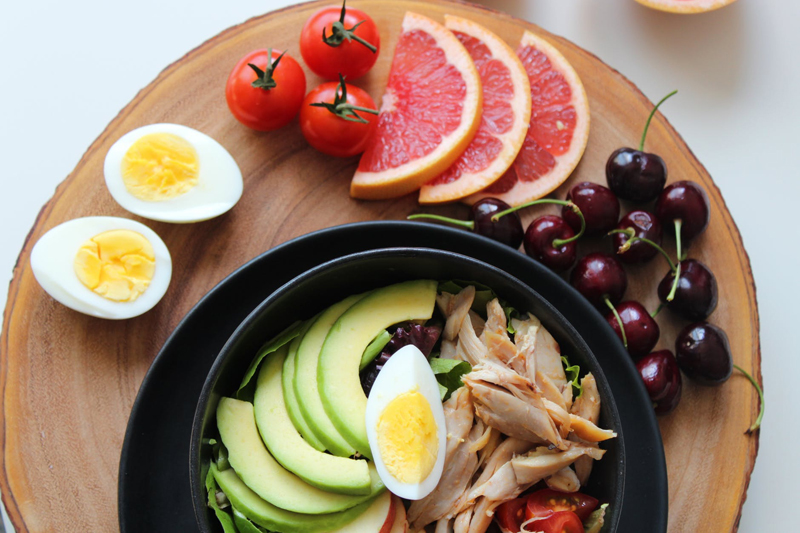 There are some books that talk about obesity in generic terms, without giving any real backing to their discussion. There are other books which are highly scientific, that are tedious to read. The Fattening of America does a great job of remaining highly interesting while providing a *ton* of information - all linked to the studies if you want to learn more.
I run a low carb site, and talk with hundreds of overweight people each week. There are many common issues they face. They want to eat healthy, but they can't afford to buy fruits and vegetables. They want to exercise, but the job that pays their rent is sedentary. They have to eat out due to time constraints, and the healthy options in their area are few.
This book goes into these issues - and much more - to explain how modern life has really created an environment in which people naturally get fat. Our economic success has this side effect. Automation has made most jobs nice and easy - meaning we no longer burn up calories working. Our government and system of agriculture has somehow made bad foods cheap - soybean products, corn products - while making healthy foods much more expensive. The result is since 1985 the average woman went from size 8 to size 14.
The book digs into every aspect of what is going on. It talks about the genetic issues, how people with certain genetics are coded to easily gain weight. This was a great advantage in times of famine - but in modern times it's suddenly a liability. There are many drugs which cause weight gain, like the birth control pill. The more drugs we as a society ingest, the heavier we get.
TV is of course a problem. People sit and watch 2.6hr/day rather than doing anything active. We actually have 4 hours a week more free time than in 1965 - but we choose to use it in non active ways. Labor saving devices have really helped us not have to work - and stationary devices like TVs, computers and video games have jumped into that time spot.
Even modern issues such as lack of sleep add to the obesity problem. It's a combination of many different factors which all add up to this increasing girth size.
An interesting point brought up by the book is that most obese people *know* they have a shorter life span and more risk for disease - but for many, it's a trade-off they are willing to make. That's not to say that a miracle thin pill would be avoided by them! But even people who know that their diet is poor and that they should exercise more often deliberately choose to relax in front of the TV with a large chocolate cake. They have a rough life, and this is their time of contentment. They are very willing to trade off the satisfaction now for a "maybe 5 more years" when they are 80.
Part of what enables this is that obese people in modern times are far more healthy than they were 50 years ago. Our changes in technology, medicine and environment mean that their blood pressure can be controlled, there are clothes for them to wear, they can live a happy life. They can be large and happy. To start losing weight would require great sacrifices - and really, there isn't much incentive for them to take that step.
When you think about it, pretty much all of us are in that situation. We all have bad habits - we drink a bit too much, we smoke, we don't take our vitamins every day, we don't drink enough water, we don't walk 10,000 steps. Every one of us makes compromises in our lives because living the "perfect life" to gain a few extra years just doesn't seem worth it in the long run. We'd rather live the life we really enjoy, for as long as we can, vs living a test-tube life to get the "ultimate maximum" number of minutes on the earth.
Where most personal choices like drinking and smoking can hurt others - drunk driving, second hand smoke - obesity tends to only directly affect the person who is heavy. So why should others care about this issue?
The book points out that US government spends $45 billion on obesity medical care each year, and private insurance companies spend another $45 billion. Both of these costs are passed along to the average citizen. So in a way, we are all paying the price for people who end up in an obese state. Unless the obese person swears off ever seeing a doctor, there is in fact an impact on others in the community. But is that any different than someone who chooses to ride a motorcycle? Go hang gliding? What risks do we find "proper"?
I found the information and text extremely interesting, and read it straight through despite having other things I should have been doing. I very much support heavy people - I have several friends who clearly fall into that category - and realize that no solution is cut and dried. Every single case of obesity is unique, and has many factors. Still, this book lays out a TON of information, background research and concepts to ponder - and then points you in the direction to learn more about whatever issues seem to strike a chord with you.
Highly recommended.
Lisa Shea's Library of Low Carb Books


Related Articles
Editor's Picks Articles
Top Ten Articles
Previous Features
Site Map



Follow @LisaLowCarb
Tweet





Content copyright © 2022 by Lisa Shea. All rights reserved.
This content was written by Lisa Shea. If you wish to use this content in any manner, you need written permission. Contact Lisa Shea for details.