The Only Requirement Is....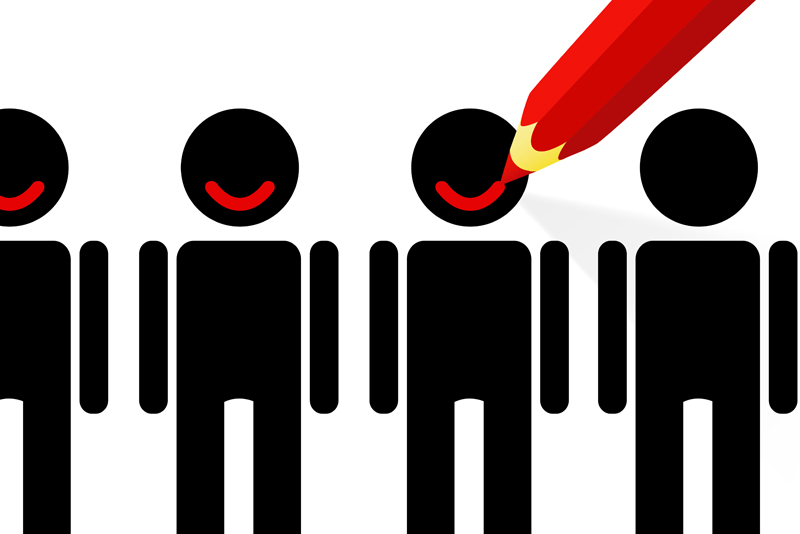 "The only requirement for AA membership is the desire to stop drinking." This is Tradition Three of the Twelve Traditions of Alcoholics Anonymous.

Tradition Three is read at every meeting I attend no matter what type. That's how important it is. If you are new to recovery you may not even be aware of the power of the Traditions; you may not even be aware there ARE traditions! "A.A.'s Twelve Traditions apply to the life of the Fellowship itself" (Twelve Steps and Twelve Traditions, p. 15). An easy way to understand the Traditions is to compare it to the Twelve Steps. We say that the Traditions are to the group as the Steps are to the individual. When we read the Traditions, it is important to make them personal. If you don't, they can be rather dry. But let's focus on Tradition Three only right now.

There is much more to this Tradition than it seems. It is about having the desire to stop drinking; it is about making a decision to declare yourself an alcoholic (which sounds like Step One but is different); and it is about focusing on the addiction with alcohol (or whatever) even though you may be "poly-addicted".

So first things first: "The only requirement for AA membership is the desire to stop drinking". This is extremely important for those who do go in and out of sobriety. We cannot decide who sits in the rooms of recovery because a person can't get it. How often did you have the desire but just couldn't stop? I had the desire most every day but desire in and of itself can almost be a wish. And if you are having difficulty staying sober, then maybe it is more a wish than a deep desire and need. There have been times when I know I have mentally judged someone who comes and goes. Oh, I know how very wrong that is. What I forget is that I have no clue if they desire to stop drinking and this Tradition says that they have every right to be in a meeting. "No matter who you are, no matter how low you've gone, no matter how grave your emotional complications—even your crimes, we still cannot deny you A.A." (Twelve Steps and Twelve Traditions, p. 139). No one can reach into your heart and soul and see desire. Desire is not a promise but is the ONLY requirement for membership.

Every time I read the Traditions I see something I missed before. "You are an AA member if you say so" (Twelve and Twelve, p. 139). I don't remember reading that before but there are two ways one could look at that. The first would be that only you know if you have the desire and if you have, then you are a member. The other way of looking at that (as brought up in a recent share) is that only I can declare my alcoholism. Others can comment, assume, and whatever but only I can make the declaration. Even after Step One, after I state my powerlessness and that my life is unmanageable, I still might not have said "I am an alcoholic" although I may not have the desire to stop drinking. I don't think this is something unusual for newcomers. I remember clearly being able to say, "My name is Kathy and I am an alcoholic". I didn't actually have the desire to stop drinking completely but I did have the desire to cut back. I learned quickly this wasn't going to work. The important thing is we each declare our desire and our alcoholism (or other addiction). No one can do that for us.

When the founders of AA wanted to make a decision who could be a member of AA, they did have a few regulations. Most important they wanted "pure alcoholics" (that always gets a chuckle when we read that in a meeting). Back in those early days, but perhaps now more than ever, many men and women had multiple addictions (poly-addictions as we call them). How many of you can say that alcohol, for example is your only addiction? I certainly can't. I have a number of addictions. I would feel blessed if I had only one addiction. The reality is that many of us seem like addict magnets. If it's out there, we get it. Some are definitely more difficult to recover from than others and there is a place to get help for every one of them.

The old timers didn't have the luxury of a variety of 12 Step Recovery Programs. They had AA and that was it. Today, because we have choices, most recovery programs do want you to be a "member" because you have a specific addiction. For example, if you are addicted to alcohol and to cocaine, you probably should be attending AA and CA meetings. There are many alcoholics who had drug addictions but felt that alcohol was more a demon than the drugs so chose to come into AA. It is a choice for each of us. I can tell you, though, that although we try to practice tolerance, many a man or woman has gotten very riled up in a meeting because someone shared on an addiction other than what defined the purpose of the group. The important thing is that no matter how many addictions you have, all you need is the desire to stop the addiction. You don't have to be a "pure alcoholic". All you have to do is have the desire to stop drinking. And maybe you have to have the desire to stop drugging in another program and so on and so forth! Wow, we are so complicated!!!

I invite you to read the Traditions but specifically Tradition Three in the "Twelve Steps and Twelve Traditions" which reads like a story. It is the tradition that invites newcomers into recovery without question and continues to welcome those who might find staying sober difficult. Whether you come into a recovery program and stick it or whether you come in and go out for years and years, this tradition tells you that you are a member if YOU say so and all you need is something as intangible as desire.

Namaste'. May you walk your journey in peace and harmony.

Like Grateful Recovery on Facebook. Kathy L. is the author of "The Intervention Book: Stories and Solutions from Addicts, Professionals, and Families" (Conari Press)
You Should Also Read:
The Twelve Traditions


Related Articles
Editor's Picks Articles
Top Ten Articles
Previous Features
Site Map





Content copyright © 2019 by Kathy L.. All rights reserved.
This content was written by Kathy L.. If you wish to use this content in any manner, you need written permission. Contact Kathy L. for details.