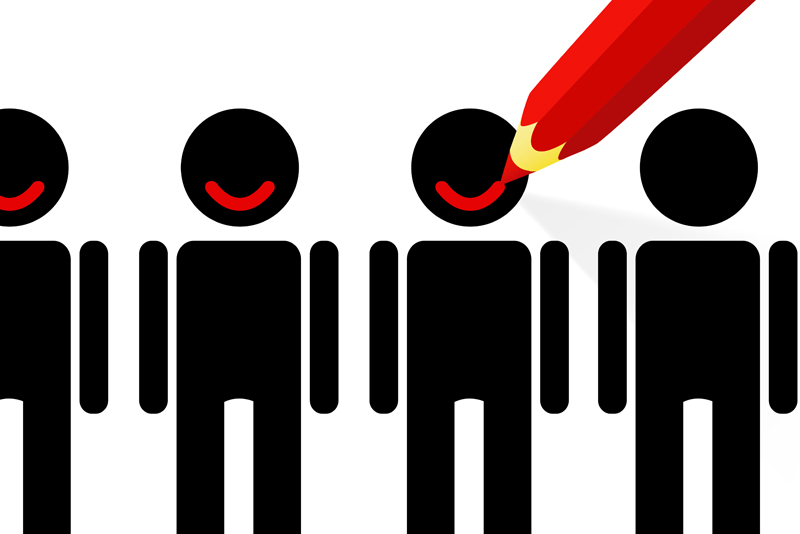 If you attend enough 12 Step Recovery meetings in a short period of time, you might notice that occasionally you hear the same step or the same topic of discussion you just heard the day before or the day before that. Sometimes (because we are human) we feel a bit bored, kind of tune out and might even wish we were elsewhere. At other times we might be attentive, even share but do not necessarily find anything new. And then there are other times when we know for sure that there is a reason why we are hearing the same step or same topic and we are not only getting it from meetings but from other sources. This is when I forget hearing and start listening.

When I listen (as opposed to when I hear) I focus. I can connect the dots, so to speak, and try to put together why the step, the topic, or the share is something I need to think about and what it means to me and my recovery. I don't believe in coincidence that I should have a particular subject coming at me from all directions. It is more Divine Timing. It is "more will be revealed" at its best!

As always, I can only give you my own experience and hope that you can find the similarities not in the actual subject matter but in the process of discovering something about yourself. And as always, I will be open about myself and at times painfully honest.

My story actually begins a few months ago when my company was sold. We all know that no matter how many times someone tells you things and people won't change, it's just not true. Needless to say, my boss and several others are no longer with the company. The new boss and I have had a somewhat rocky start and I always feel so uncomfortable; uncomfortable to the point where I am in fear. And, yes, it is real. The fear of not getting what I want; losing what I have and not looking good. This fear told me every day I will lose my job. In today's economy this could be a possibility but it is the daily nagging fear that was irrational. It stymied me in the workplace and personally. I took it with me every where I went.

And when I am in fear I isolate. I do not isolate in the physical sense any more but I can isolate in the psychological sense. I just keep it all in. Yeah, I stuff it! I realize that fear is the absence of faith but turning it over didn't seem to be working for me. Then I began listening and what I needed came to me from different sources but when I put them all together I began to understand what was behind all of my fear.

I listened to someone share about people pleasing. And then I turned on TV Sunday morning and Joel Osteen, whom I only recently discovered, was preaching on the danger of letting others take your power. The next day I opened up my daily meditation book and it was all about control and setting yourself free. My women's meeting on Monday was discussing Step One and we were sharing our powerlessness, inability to manage our lives which culminated in the bottom that sent us into recovery. I realized that my last bottom wasn't about drinking as much as it was about my sudden inability to control and manipulate those around me. Lastly, I saw a short blurb somewhere that said something about being in fear when we misplace our power.

It was now definitely time to connect those dots I mentioned earlier and I was able to come to somewhat of a conclusion of the causes of my fear and how I would handle it. I was able to recognize the difference between performing a task because I was capable and enjoyed it and disliking it but doing it because I wanted it to please someone. I was letting others take my power by giving them permission to make me angry and uncomfortable. I was feeling insignificant because I could not control (the harmful kind) the way others (primarily my boss) saw my position. Losing the good kind of control left me open to join in gossip and allowed me to feel like I was a victim. The difference between the "old" me and the me today is that today none of this felt very good.

So I'm working on all of this. I'm rescuing the personal power given to me through the steps and my Higher Power and focusing on taking back the kind of control I must have over my own life. I have taken all of this and put it in my God box. I have to fight this fear with the only thing that works…faith. I am making a concerted effort to pray and meditate. I know that if I do all of these, this, too, shall pass!

Although I have used a personal experience here for you, I do so not that you know me but that you can find a solution to a problem that you feel you are trying to overcome. I had a hard time finding the answers for this one. My advice is to pray then listen. I didn't do the latter until it was forced upon me.

Today as I write this I still am not totally confident my job is secure. But today I am not in fear. I can only take one day at a time and know that no matter what challenges I face, with the love and guidance of my Higher Power, I can meet them head on.

Namaste'. May you walk your journey in peace and harmony.

Like Grateful Recovery on Facebook. Kathy L. is the author of "The Intervention Book" available in print, e-book, and audio.




Related Articles
Editor's Picks Articles
Top Ten Articles
Previous Features
Site Map





Content copyright © 2022 by Kathy L.. All rights reserved.
This content was written by Kathy L.. If you wish to use this content in any manner, you need written permission. Contact Kathy L. for details.