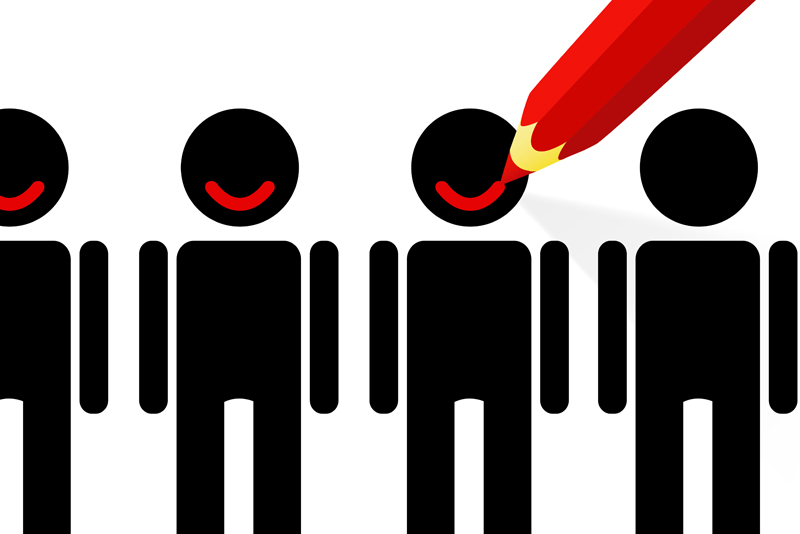 Feel free to submit your personal struggles with addiction and recovery. Email your story to 12steprecovery@bellaonline.com.
A Celebration Of Sorts


This is my own personal celebration but I couldn't be in this place without all of you. You have continually inspired me and have kept me steady on this road to recovery. I am blessed!
A Letter to My Alcoholic Friend


All of us in recovery have had the experience of having a person we care about not be able to stay sober. This is a real letter to my friend. I hope he reads it. Please join me in praying for all of those out there who can't seem to find sobriety and the hope it offers.
A Life You Could Only Imagine


We hear that sobriety gives us a life we can only imagine! It is different for each of us. When we finally find "it", we can only be in gratitude and say "God is good!"
Another Sober Year


If we are in recovery, we all have one day a year that celebrates our sobriety. I invite you to reflect on yours and those first memories in recovery as I share mine.
Be the Master of Your Destiny


Each day we have choice. Will we do what we can to make it a good day? Or will we revert back to old behaviors and blame someone else. We know we are not perfect but we can control our own destiny.
Believe in Coincidence?


Is it coincidence or my Higher Power´s plan? How can you possibly know the difference? I celebrate another year of freedom. This time from nicotine. Everything is possible with God's help.
Contempt Prior to Investigation


Every now and then it is my honor to have a guest writer. It gives me an opportunity to sit back and take it easy for a week but more important it gives me the chance to read and reflect on the words of another alcoholic being of service. I think you will enjoy this article.
Cunning, Baffling, and Powerful


An addiction of any type can change our lives and the lives of others in many ways. Being in recovery can be bittersweet. We see the chaos and devastation of addiction but we can also see the importance in connecting with others in recovery.
Father's Day


Father's Day! Remembering our dads and our relationship with them. These are personal thoughts of my dad. How do you feel about yours?
Fearing God's Will


It is so easy to help and guide our brothers and sisters in the fellowship when they are in pain. "Trust your Higher Power; pray to know His will" are my words of wisdom. But what happens when the pain belongs to me? It is not always easy to follow my own advice.
Living Sober


Regardless of how long we have been sober, socializing and sobriety can test us. We have to remember that everyone has a choice and ours is to not pick up no matter how we feel.
Pay It Forward


Paying it forwards is to give someone a "gift" you have received. We have all been given the gift of recovery. Now I invite you to share your story so that addicts, their families and friends may be offered hope and a solution. Help me pay it forward!
Regretting the Past


The Promises tell us that we will not regret the past nor wish to shut the door on it. How much do we want to remember? How much do we want to hold on to and why?
Remembering My Dad


This is the first Father's Day without my dad. He gave me so much but he also gave me a genetic predisposition to a disease called alcoholism.
Sharing, Gratitude and the Number One Offender


Sometimes it takes more than prayer and meditation to uncover why we are feeling uncomfortable with ourselves. Our Higher Power gives us others in the fellowship to help guide us in our sobriety. Sharing can offer us the clarity about ourselves that we lack.
Stress and Depression


What comes first? Stress or depression? What really matters is how you free yourself from this vicious cycle?
Thanks for Letting Me Be of Service


There are things we can do to be of service that are totally enjoyable. We all have talents that go beyond what we might believe we have to help others. Enjoy sobriety through service.
The Bondage of Self


No matter how long we are in recovery or how strong we thing our program is, our humanity sometimes gets in the way of peace and serenity. It is truly the "bondage of self".
The Dime Story


This is one of the articles I publish annually. There are times when we turn our lives over to our Higher Power but we lack the absolute trust He hears us. This is not just a story but an "activity" for anyone who is feeling spiritually alone. If you are sincere, you will be truly amazed! Try it!
Using the Tools of Recovery


Being solid in recovery does not have to be difficult if we carry our toolbox with us wherever we go. But we also must remember to open it and use the tools every day. When we don't, the fallout can be devastating.
When is Enough, Enough?


Everyone who wants to recover needs a sponsor. To sponsor is an honor but how long do you have to work with someone who doesn't seem to want it?
You Have to Listen


When we have a problem that doesn't want to go away, we try to take action and then pray for a solution. Sometimes we have to listen to the world around us to find the answer to our prayers.
Editor's Picks Articles
Top Ten Articles
Previous Features
Site Map
Content copyright © 2018 by . All rights reserved.
This content was written by . If you wish to use this content in any manner, you need written permission.
Contact Kathy L. for details.