Russian Diet - Air Force Diet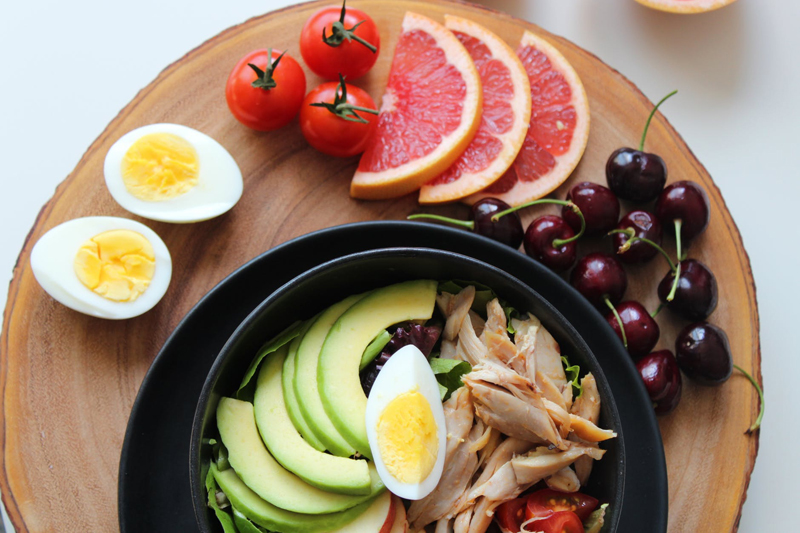 The Russian Diet, also known as the Russian Air Force Diet, falls into one of those bizarre categories of diets you probably could never follow for long. Here's what it is all about.
The Russian Diet is all about depriving your body of calories. It does this in a quite regimented way. For breakfast you get coffee and a little bit of a high starch carb. For lunch you get protein and some fruit (more carbs). For dinner, protein plus a salad. Along with this you need to drink a lot of water.
The diet is very specific about exactly what foods you eat on a given day. On day 3 your dinner is 3.5 ounces of ham, a fruit salad, and 2 eggs. What if you hate ham? Too bad, you just have to eat it anyway.
The water is good - everyone should be drinking at least 8 glasses of water a day to support their metabolism and systems.
Regular protein is also good. Your body cannot "make" protein, and it does not store it either. You need to supply your body with fresh protein every day for it to keep your muscles and organs in good shape. So it definitely is important to eat protein every day.
However, apparently the ONLY vegetables you eat - at all! - on this diet are in your nightly salad! That is hardly sufficient for a human being, especially when most people's definition of salad is iceberg lettuce, which has just about zero nutrients. You could easily end up getting deficiency diseases if you followed this for too long. It's absolutely critical that you eat a healthy mix of vegetables every day.
Also, I'm not sure why any current diet would deliberately include starchy carbs as a required item. Even diets that promote eating carbohydrates try to have you eat *healthy* carbs - carbs that are high in fiber, carbs that are rich in nutrients. The typical starchy carbs, like white crackers, are only high in calories - which is exactly what you are trying to avoid.
To summarize, I can't think of any good reason to try this diet. If your aim is simple calorie reduction, you can do that in a far more healthy way, and eating foods that will help you feel much more full.
Lisa Shea's Library of Low Carb Books


Related Articles
Editor's Picks Articles
Top Ten Articles
Previous Features
Site Map



Follow @LisaLowCarb
Tweet





Content copyright © 2021 by Lisa Shea. All rights reserved.
This content was written by Lisa Shea. If you wish to use this content in any manner, you need written permission. Contact Lisa Shea for details.