Equal Treatment of Siblings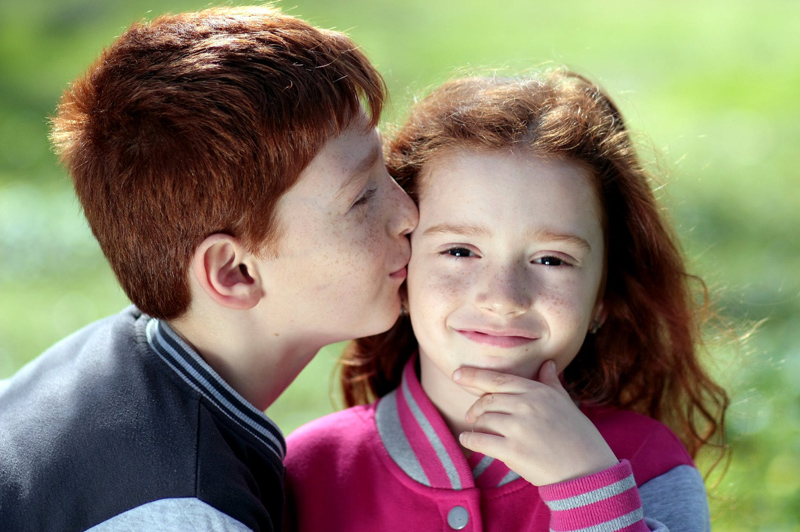 "I followed all the rules…man's and God's. And you followed none of them…and they all loved you more."

This quote from one brother to another (Legends of the Fall) resonates with many siblings of all age groups and across all racial, ethnic and economical divisions. Feelings of favoritism can be one of the most destructive and unwelcome influences in a sibling's relationships. Many siblings may feel that they will never get the unconditional love that is given freely to their brothers or sisters. Is it possible that parents are sending indirect signals of comparisons or acting on behalf of one child over the other?

If we take a step back and look at the general make up of families it's not uncommon for a hierarchy to develop within the sibling structure. The stronger sibling, physically and mentally, usually retains the power. Parents can usually identify amongst their kids who they consider to be the responsible, independent one. These children, along with those who are capable and well adjusted, are often left to their own devices but carry the burden of their parents' high expectations.

On the other hand, parents can also identify the ones who they feel need more help or who appear weaker in some way. These kids may be physically weaker (small, sickly), have an extremely sensitive nature or perhaps they are considered "troubled" children. It's easy for parents to focus all their energy and resources on the child who seems to be constantly in crisis while the trustworthy, obedient child (which is a major relief for the parents) is largely ignored. Parents tend to give these children most of their attention because they see an immediate need for intervention.

In both instances parents are acting in what they believe to be the best interest of the child, but the results may be quite different than they imagined. By overreacting to their child needs, they may tip the scales too heavily in one way or another, creating unintended consequences for all of their children. The stronger, independent children may mature faster and become more resilient, but grow up feeling unappreciated. They may always feel inadequate in some ways no matter what level of success they achieve. On the other hand, those who have been sheltered may never learn how to be independent and may even fail to mature in many ways. They are taught to rely on others for help and emotional stability, which is a behavior that can follow them into adulthood.

So the question is, how can parents offer balanced guidance to their children? First, parents have to examine their child rearing behaviors more closely. Could it be that a parent identifies with one child over the others? Maybe the parent (like their child) was teased frequently for their size or taken advantage of often. Could their obsession over their child's plight make them so over protective that their other children walk on eggshells around their sibling? Or perhaps a parent was the responsible, oldest child who was pressured to be an overachiever. Is it possible that they recognize themselves in their oldest child and, not wanting to repeat history, downplays the child's diligent behavior while favoring the carefree ways of their siblings? If a parent can recognize that they may overreach in their attempts to help, then they can also make changes which can help reverse the negative effects it's has on their children.

Another behavior parents can and should do is to listen and decode their children's verbal and non-verbal communication. Kids may vocalize their feelings in less than positive ways such as accusing the parents of favoritism or negatively comparing themselves to their siblings. ("I need to start being a crybaby like Joey, so that I can get special desserts!"). On the other hand, they may demonstrate their thoughts by acting out for parental attention or becoming more of an introvert under the powerful presence of their parents. If parents can make themselves aware of the indirect signals that their children send, then they can also work to interpret them. (Of course learning to decode your child's communication in any circumstance is a worthy goal!)

Hopefully, parents will understand that just because a child doesn't ask for help, certainly doesn't mean they don't need or want it. At the same time, parents should recognize that even when a child needs to lean on their parents, it doesn't mean the parents must remain their crutch for life.

Equality. It certainly is a delicate balancing act.



Related Articles
Editor's Picks Articles
Top Ten Articles
Previous Features
Site Map





Content copyright © 2022 by Nina Guilbeau. All rights reserved.
This content was written by Nina Guilbeau. If you wish to use this content in any manner, you need written permission. Contact Nina Guilbeau for details.