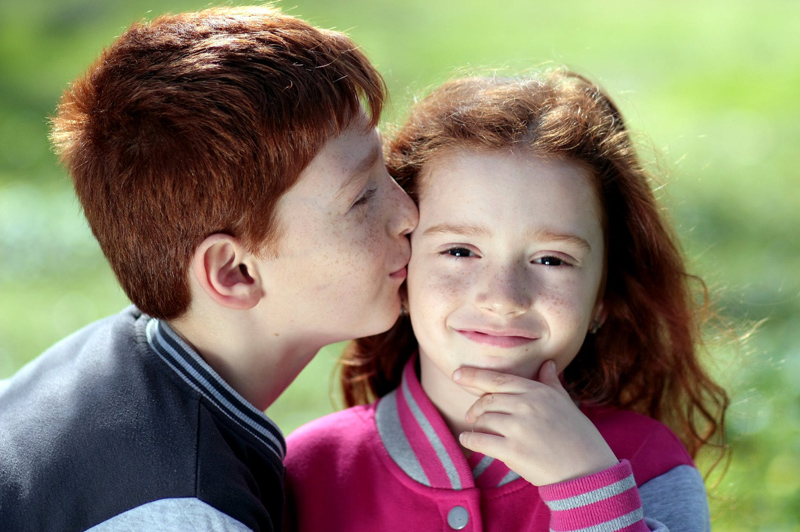 We enjoy many relationships throughout our lives but one of the most fascinating is that of the siblings. When the relationships are good, they can be the most satisfying connection a child turned adult can have in life. However, when those same relationships are troubled, they can be extremely emotional and painful. Many adults have common difficulties in their sibling relationships and they usually consist of these core issues:

Parental treatment between siblings during childhood – Often it's the relationships with the parents that cultivate feelings of jealousy, resentment or inadequacy (compared unfavorably to siblings) between brothers and sisters. (Often the quickest resolution for these issues also starts with the parents.)

Specific incidents- Many times adult siblings are at odds because of accusations of betrayal based on a singular situation. Many times these matters involve the children or spouse of a sibling and can be deeply dividing.

Relationship viewpoint - If one sibling defines themselves as the giver and their brother or sister as the taker, it can be difficult to reconcile those feelings into a positive relationship.

Expectations of the responsible sibling- Many adult siblings feel pressured by the nature of the relationship to constantly help their siblings navigate through their adult lives. The help can come in the form of money (that is never repaid), jobs, providing transportation or a place to stay. The expectations of perpetual help can be a burden but feelings of guilt as well as the criticism they receive when help is not given can be just as burdensome.

The exact details for issues in each family changes, but the inability to forgive makes it difficult for relationships to mend. Some siblings think they have forgiven and moved on, but in actuality they've only learned to tolerate or effectively ignore the matter.
So how can you tell when you've completely forgiven someone? Here are two milestones:

When the other party can not trigger old emotional responses to old issues

When you are at peace with the past wrongs, even if the offender has no remorse

Sometimes it's more difficult to forgive your siblings or family members because the hurt is deeper. After all, siblings are one of the first, strongest and long lasting relationship bonds formed. However, if you haven't quite made the leap to true, total and complete forgiveness, don't beat yourself up. Things can get better! In the meantime, here are a few things to keep in mind about forgiveness:

• Forgiveness is a process and you might have to forgive them everyday until it finally sticks. Think of it as your emotional shampoo – rinse and repeat, rinse and repeat, rinse and repeat for as long as it takes.

• Forgiveness is for yourself not for your family. If you're only doing it to please others, you're probably not really forgiving them, but just sweeping issues under the rug.

• Forgiveness is healthy! Carrying around mental burdens can actually affect you physically.

• Forgiveness starts with a decision. Once you make the decision stay committed to the process (rinse and repeat!) The forgiveness process doesn't always start in your heart, but hopefully it will end up there.

• Forgiveness doesn't necessarily mean giving in. If you've taken a stand (no lending money, no living together) but still want to mend your relationship, don't automatically alter your position. A healthy relationship requires healthy decisions!



Related Articles
Editor's Picks Articles
Top Ten Articles
Previous Features
Site Map





Content copyright © 2023 by Nina Guilbeau. All rights reserved.
This content was written by Nina Guilbeau. If you wish to use this content in any manner, you need written permission. Contact Nina Guilbeau for details.