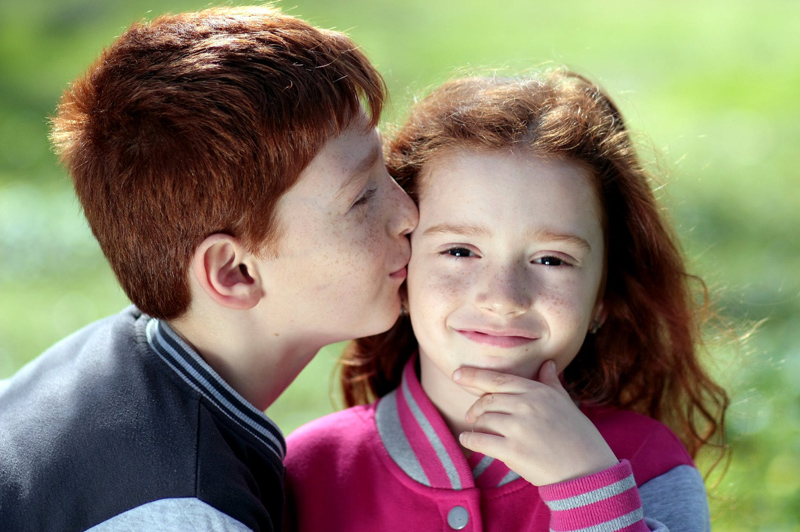 There are many benefits that can be sited for reading to your children from a very young age. Perhaps the most encouraging are the results from studies which indicate children who are read to from an early age tend to have better language development skills. These improved skills will continuously benefit the child, even improving test scores later in life. There is also an emotional bond that forms when parents read aloud to their kids. Both parents and children can benefit with this quality time interaction.

Most educators emphasize the importance of reading and believe children should be encouraged as early as possible. As one educator advised, a child who develops their reading and comprehension skills will be equipped to do anything they set their minds to, including other subjects in and out of school. With so many lasting benefits, how can parents take a more active role in inspiring their kids to read? Here are seven suggestions for parents looking for just the right inspiration:

Increase Family Reading Times - Many times families treat reading as a bedtime activity, however reading time can not only be anytime during the day, but it can also be multiple times a day. Little ones can have story time at bath or bedtime but also take an afternoon story break before or after naptime. Older readers can have time set aside with their after school snack and after dinner or at bedtime.

Family Book Club - Encourage the entire family to take a time out and read at the same time. You can even choose the same book! Family members can either read on their own or read the book aloud, taking turns as the reader. Either way, when entire families become readers, they will always have something in common and they can build on that common interest. Being able to share viewpoints, much in the way of a book club, is a healthy and positive family bonding experience.

Field Trips – Go to the library often and make sure each child who is old enough has a library card. Being able to pick out their own books and use their own library card gives a feeling of independence and can boost the desire to read more. It also teaches responsibility since they have to care for the book and return it on time. However, parents shouldn't forget the bookstores! Most children sections are set up with colorful displays and comfortable seating areas to encourage browsing and reading. Coming home with brand new books from the library or bookstore can be really exciting!

Children Book Club - There are a variety of children book clubs which will ship books throughout the year. Parents and kids can go online or use the brochure to select which books to ship. You can also order little toys or games to match the books you've chosen. Children love getting packages in the mail and are usually very happy to get new books to read!

Schools for Reading Programs- Often schools have programs designed to encourage more reading. Children who participate usually get recognition in ways such as award certificates, having their names listed in school bulletins and gift certificates from community businesses (free books or meals at restaurants).

Books on Tape – There are lots of children books are on tape and for the little ones who cannot yet read, this can be useful. While they actually hold the book in their hands, they turn the page when they hear the chimes. Parents may still have to lightly supervise, but the idea is to allow them to "read" whenever they want. Many books on tape will also include catchy songs and of course the voices and sound effects are greatly animated and fun!

Series - For older readers, the introduction to a story or character series can keep these readers coming back for more. There are many genres to choose from for those kids who prefer to read on their own. Fantasy series such as the Eragon books, science fiction mysteries like the Max character from author James Patterson, Percy Jackson fantasy adventures in the Rick Riordan novels or classic "tween" stories like in the babysitter club books are only a few of the series that have kept the youth reader interested in books.

While the focus should be on inspiring kids to read, parents should make sure the books chosen are on the child's reading level (or above). Many schools have reading lists which suggests books for each grade level. Having your kids read a few of the books throughout the summer will give them a headstart when school opens up again. Also, parent should make sure books are appropriate reading material, especially for your older children who may often pick books without your prior approval.

You Should Also Read:
Books that Teach


Related Articles
Editor's Picks Articles
Top Ten Articles
Previous Features
Site Map





Content copyright © 2023 by Nina Guilbeau. All rights reserved.
This content was written by Nina Guilbeau. If you wish to use this content in any manner, you need written permission. Contact Nina Guilbeau for details.