Finding a Reputable Breeder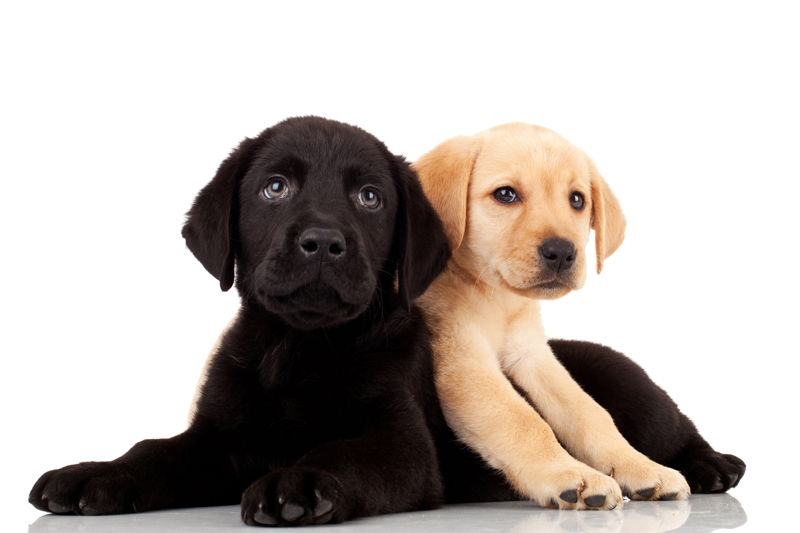 So you've decided to add a new dog to your home, and you've decided what breed you're looking for. The next step is a crucial one -- choose your breeder poorly, and you can end up with a puppy mill dog with a myriad of health problems and emotional issues. Choose wisely, and you can end up with a perfect example of your breed, a healthy and well-adjusted dog.

So how do you choose wisely? There's a lot of factors to consider, and while this is by no means a comprehensive list, it'll help give you an idea on what you should be going through to ensure you get a healthy, happy puppy that is the perfect fit into the family.

Do your research, first on the breed. Know what you're looking for, and what personality traits your breeder should be placing emphasis on. Not all puppies are created equal, and breed traits are by no means guaranteed in every single puppy. This can be made much, much easier if you're just looking for a pet quality dog. Show-quality dogs can cost into the thousands of dollars, but you need to be certain that your pet is just as healthy.

Don't just select the first breeder you come to, or the first one that has puppies available. A caring breeder will typically have a waiting list, and most likely not have puppies available immediately (unless you have the luck of the Irish and your timing is impeccable). Puppy mills will produce litter after litter year around, while reputable breeders producing healthy dogs will only have a couple litter a year, from different parents. Not only does this not cause as many health problems for the parents, but it helps ensure that the puppies get one-on-one attention from the day they're born.

Find out how long the breeder has been in business. While purchasing a pup from a newcomer isn't out of the question, be sure they have the background and familiarity with the breed to know what they're doing.

Ask for references from those who have bought dogs from the breeder before, and contact information. Also ask for copies of the genetic testing that the breeder's dogs have gone through. Reputable breeders will test their dogs for genetic markers that indicate they are carrying defects common to the breed, from hip dysplasia to heart conditions. And they will only breed dogs that have tested clean -- so make sure the parents of your potential puppy are clean.

Make sure you see not just pictures of the puppy you're interested in, but pictures of siblings, of parents and other litters. Video can also be a great way of really seeing the puppy's personality before you commit. Ask to see him or her interacting with other dogs, other animals and people to make sure she's the outgoing bundle of puppy happy that you want to bring into your family.

There are a number of red flags that can indicate you're not dealing with someone legitimate, who's just out to make a quick buck by selling dogs. If the puppies are advertised as being non-standard in any way (such as coloring or markings), this can indicate a breeder that is more concerned with raising prices for "rare" dogs than making sure the genetic line is healthy. Non-standard dogs often carry genetic markers that will make them prone to illness or health conditions down the road -- there's a reason that most breeders will not breed abnormalities.

If at all possible, visit the breeder. Take a look at the conditions that the puppy has been raised in, see how many dogs are on the property and how they are cared for. Make sure that the conditions they are born into are conditions that you are happy seeing them in.

If the breeder only talks about the good points of a breed or of their dogs, also beware. Every dog breed has its traits that can make it a handful to the wrong owner, and not making a potential buyer aware of this can indicate they are more concerned with just selling the dog, rather than selling them to the right home. Know what you're getting into, and make sure the breeder is willing to tell you the down sides to the breed. For the right family, the down sides are not a problem. For example, a high-energy dog that requires a lot of space and exercise can be a nightmare for a family in the city or in an apartment, but a blessing for a family with a fenced-in yard and a love for weekend hiking trips.

A reputable breeder should want to know where their puppy is going. They should be asking questions of you, too, such as lifestyle, where you live and what you're looking for in a dog. They will be concerned about who's in the household, and should be asking questions as to the presence of other pets, children or elderly individuals to make sure that the right puppy goes to the right home.

A legitimate, caring breeder will show each of their puppies the same love and care they show their own dogs. They will want to know that they're going to a happy and loving home, and will often state in their contracts that if for any reason the dog can no longer be kept by the adopting family, it is to be returned to the breeder instead of a shelter. These breeders will show a true love for the breed as a whole, and will often rescue and place unwanted dogs in addition to breeding them.

There is never any guarantee when bringing home a new puppy, but being thorough in your research and making sure everyone involved has the best interests of the puppy in mind can help make the process of adopting an exciting and happy experience for all.
You Should Also Read:
Puppies are siblings? No problem!
When housebreaking a puppy continues to go wrong


Related Articles
Editor's Picks Articles
Top Ten Articles
Previous Features
Site Map





Content copyright © 2022 by Debra Kelly. All rights reserved.
This content was written by Debra Kelly. If you wish to use this content in any manner, you need written permission. Contact Bettina Thomas-Smith for details.