Parenting - Nature vs. Nurture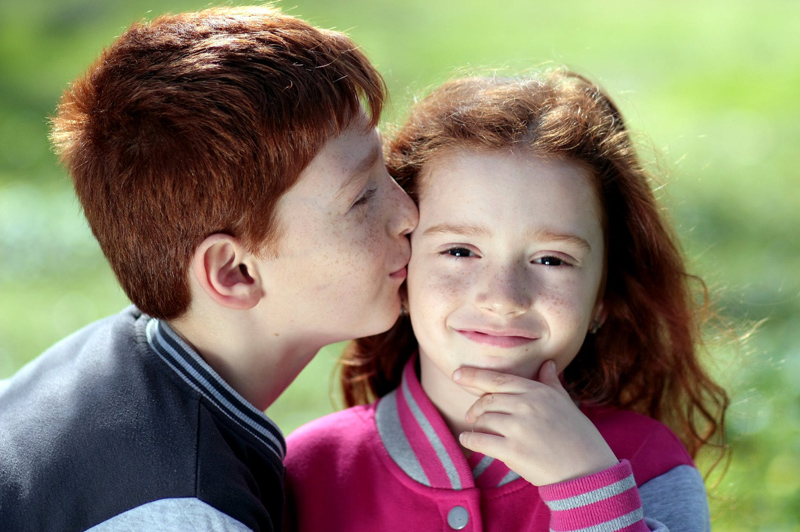 The parenting of siblings is a true test of the nature verses nurture argument. Will the upbringing and environment in which a child is born shape their personality and future more than their natural temperament? Just how much do parents and the external environment play a role in a child's personality and future?

Before answering too fast, consider overindulged siblings within the same household with completely different outlooks on life. One grows up to be appreciative and spends their life giving back while the other feels entitled and becomes extremely selfish and self-absorbed. Or what about the siblings who grow up under difficult circumstances and one becomes strong minded and the other passive? If the externals are the same, what accounts for the stark differences in their personalities except for their natural instincts? It would seem that the decisive factors in their characters are innate and their environment either cultivates it or suppresses it. Nature wins.

Some would argue that there is no way to determine with complete accuracy if each sibling receives the exact same treatment or always experience identical environments while growing up, especially if the birth order theory is to be believed. (For instance, the oldest may have varying degrees of differences in parental attention than the middle child, so the same physical household will not be the same emotional household.) If that's the case, and each sibling's family situation or experience is different, then it would stand to reason that the differences would be reflected in their personalities.

In the example of the siblings growing up in difficult circumstances, the sibling who became stronger may have learned that strength was a way to have control, while the passive sibling, who may have less assertive behavior, might decide that the best course was to be a crowd pleaser. The externals or a difficult family environment could actually be credited with creating these personality traits. Nurture wins.

While there may always be disagreements on the nature verses nurture argument, most would agree that parents are a major influence even when they don't realize it. Parents are supposed to teach, mold and guide children in the right direction and they are an undeniable part of a child's character development. Even when the parenting is aimed at one sibling, others siblings are exposed and they could be affected, either positively or negatively. However, can parents be held responsible forever? When things go wrong, even when the child becomes an adult, parents (especially mothers), are blamed. Perhaps the nature verses nurture discussion should revolve a little more around personal responsibility.

Most do agree that the very essence of a child will grow along with them. Those who are adventurous will take risks in life and those who are even tempered will face life's challenges with calm. Most also agree that parents can shape a child's entire emotional persona. Birth order, parenting, nature, nurture; who wins? It's still not clear.



Related Articles
Editor's Picks Articles
Top Ten Articles
Previous Features
Site Map





Content copyright © 2022 by Nina Guilbeau. All rights reserved.
This content was written by Nina Guilbeau. If you wish to use this content in any manner, you need written permission. Contact Nina Guilbeau for details.