Women of the Bible - Rebekah's Marriage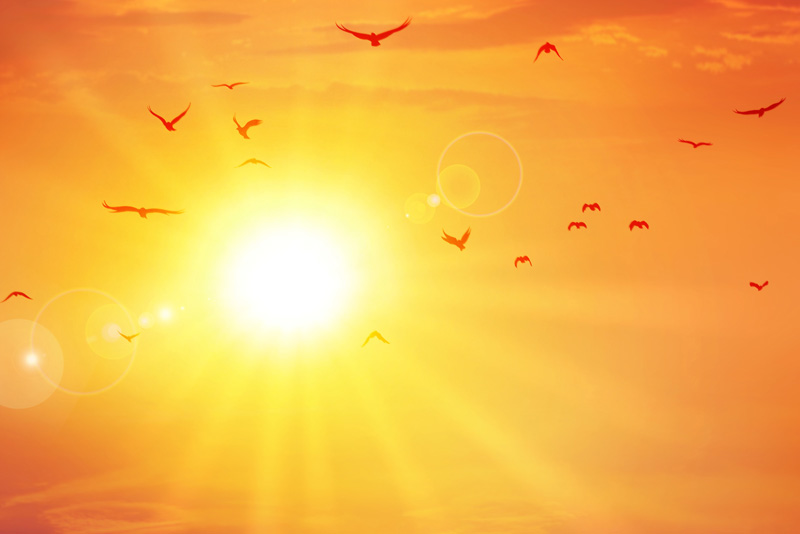 The beginning of Rebekah's story is here.
Isaac was forty years old when he married Rebekah. The Bible doesn't say how long they tried to start a family but it says that she was barren, so Isaac prayed for her. God answered that prayer by giving her twins. It wasn't an easy pregnancy. "The babies jostled each other within her." A sign of things to come. At her request, the Lord gave her insight into the lives of the sons she would birth.
They would become two nations – not living in harmony. One nation would be stronger than the other. The older son would serve the younger.
This uncomfortable pregnancy finally came to fruition. The firstborn was red and hairy so they named him Esau, meaning hairy. He was also called Edom, meaning red. The second baby was born quickly for he was holding on to his brother's heel. She named him Jacob, meaning he grasps the heel or he deceives.
Rebekah's sons grew up to be very different men. The hairy Esau was the man's man, loving the open country and hunting. He was Isaac's favorite for the wild game he would bring home. Jacob was quiet and stayed close to home, bringing his mother's favor.
Esau lived to satisfy his physical needs – selling his birthright to Jacob for a plate of stew and marrying two Hitite women who became a source of grief to both Rebekah and Isaac.
Later, when Isaac was blind and nearing death, Rebekah encouraged her favorite, Jacob, to deceive and lie to his father to rob Esau of the blessing reserved for the firstborn.
(Rebekah already knew that Jacob would be the family leader from the prophecy she had received. She didn't have to take matters into her own hands.)
So Jacob received the all-important, irrevocable blessing and Esau was understandably angry. His anger focused on his brother whom he vowed to kill as soon as their father died.
As you can imagine, Rebekah's heart was broken. She was losing both of her sons. Fearing for Jacob's life, she plotted again and persuaded Isaac to send him off to her brother's home to find a wife. Her scheming completed the prophecy that she had received during her pregnancy but it also took away her favorite son. It is possible that she never saw him again because he spent twenty years in Laban's home.
Rebekah and Isaac: Theirs wasn't a perfect marriage. Marriages rarely are. There was a brief story of Isaac passing her off as his sister when he was afraid of being killed by the men of the area, so Rebekah didn't know the safe, secure feeling of a protective husband. Later, she deceived him to help Jacob. That's what I like about the Bible. It tells true stories of real people with real imperfections. When they follow God's leading, life is smooth, when they take matters into their own hands life get rough. I take encouragement from their lives because, even with their flaws, God used them to build His Kingdom. He will use us, too.
Rebekah was buried in a cave near Mamre in Canaan with Abraham, Sarah and Isaac.
You Should Also Read:
Abigale
Delilah
Elizabeth


Related Articles
Editor's Picks Articles
Top Ten Articles
Previous Features
Site Map



Follow @LynneChapman
Tweet





Content copyright © 2021 by Lynne Chapman. All rights reserved.
This content was written by Lynne Chapman. If you wish to use this content in any manner, you need written permission. Contact Lynne Chapman for details.