It's Alive! - book review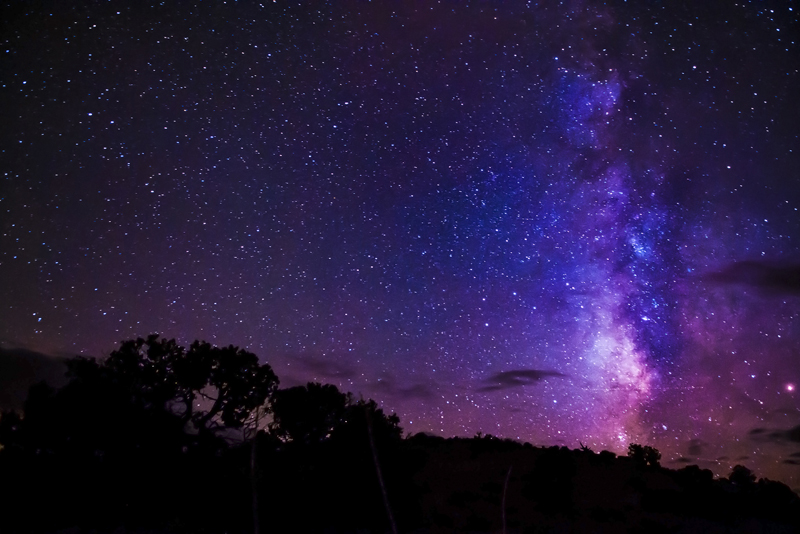 Bang! In October 2009 the first volume of
The Universe Verse
was published. James Lu Dunbar told us about the Big Bang Theory in humorous rhyme and amusing greyscale drawings. Our guides were Gramps and Grams, who both look rather like Einstein. The tone is light, but the science is spot-on. Being entertained doesn't mean getting shortchanged on the ideas. (See the link below this article for a review of
Bang!
.)
Bang!
finished when the universe was new, but the final page was a preview of things to come. Set on a montage of celestial bodies, components of life, the DNA double helix and human evolution, was the ending:
The new types of atoms
are a cause for delight,
as atomic variation
is sure to invite
new levels of structure
to amaze
and excite!
In March 2011, Jamie was back – this time in color – with the second part of
The Universe Verse
.
It's Alive!
begins in the same greyscale as the first book, but the drawings become gradually more colorful as matter appears and comes together in stars, later making planets and solar systems. When the Earth forms, it's in full color. One of the drawings of Earth and the rising Sun reminded me of the sunrise filmed from the International Space Station for the movie
First Orbit
. (See the link below this article for my review.)
In the early pages, the first stars ignite and then explode, leaving material that is recycled into new stars. More recent stars, made from heavier atoms, can also have planets. This all happened in three pages and just over a hundred words of rhyme. Whew! I had to go back and read it again. It was brief, but accurate. This section also forms the bridge between the Big Bang of the first book and the evolution of life on Earth, which is the main story in this book.
I was amused to see Grams and Gramps in spacesuits on the inhospitable young Earth, then in diving suits and goggles when water had accumulated into oceans. It also helped to underline the changes, though I still had a little quibble. The spacesuits came off when Earth got an atmosphere. However humans couldn't have breathed the early atmosphere. It's only the eventual appearance of photosynthesizing bacteria that made our oxygen atmosphere. The best information suggests that this took around three billion years ago.
The author makes the valid point that not only don't we know – but will probably never know – exactly how life began. What were the steps that turned the non-living into what we would recognize as alive? This is, interestingly, a big question in astrobiology. Without a good understanding of life and how it develops, we can't have a strategy for searching for it elsewhere. Unfortunately, a sample of one (Earth life) isn't the best science, but it's the only one we have available for study.
There is a good, basic development of the main ideas of evolution by natural selection. It would be a bonus to a biology lesson, but anyone who wonders what the theory is about would find
It's Alive!
an enjoyable introduction.
I did wonder sometimes if the rhyming were necessarily a good thing, as it isn't to everybody's taste. However I think a lot of the fun of rhymes is reading them aloud or hearing them read. I felt a bit deprived not having anyone to read it with. Perhaps I can borrow a child when Volume 3 is ready, but this time I read them aloud for my
own
amusement!
The color drawings are a feast for the eyes. It's hard to choose, but I think my favorite is the biodiversity panel. I wonder what yours will be.
Although the book is fun, I also felt that it was also a love poem to our beautiful Earth. Do have a look for yourself. Here is a
low res preview
. Once you see it, I wouldn't be surprised if you decided to buy a copy for easier reading or as a present.
It's Alive! The Universe Verse Book 2
, James Lu Dunbar, published by CreateSpace: 2011. ISBN: 978-1460916100
NOTE: The copy of
It's Alive!
that I read was downloaded free of charge.
You Should Also Read:
Bang! - Book Review
Bang! The Complete History of the Universe - book
What Is Astrobiology


Related Articles
Editor's Picks Articles
Top Ten Articles
Previous Features
Site Map





Content copyright © 2022 by Mona Evans. All rights reserved.
This content was written by Mona Evans. If you wish to use this content in any manner, you need written permission. Contact Mona Evans for details.