Trauma Center : Second Opinion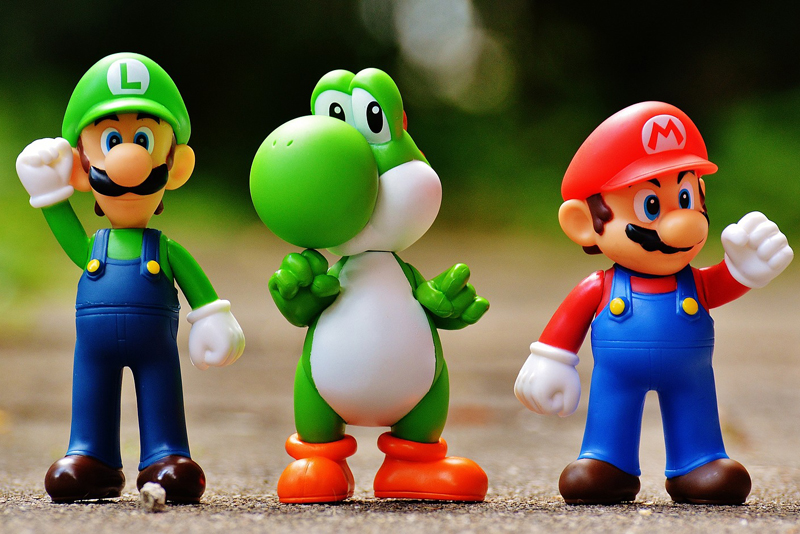 Remember the Operation game of your youth? Trauma Center is like an online, graphic version of that - with puzzles, too. You need fast fingers and a sharp mind to save your patients.
You're in the future, and you begin with simple operations. Repairing broken bones, stitching up cuts. You use your Wii controller in the right hand to point at the various items, and the nunchuck in your left to select the tools. It's really quite intuitive, although it requires you to hold the controller like a pencil for pinpoint accuracy, and this can get really tough on your hand, really quickly. You need a super steady hand to pull off some of the moves.
Then the game goes into futuristic mode and now you are trying to zap moving creatures that are crawling around inside people. There isn't any blood or gore - even "drain the blood" only has fuzzy red areas. Parents don't have to worry at all about upsetting young tykes from this point of view. Even I, who am normally squeamish about blood, didn't have any issues here. The worst was perhaps using the scalpel to slice open the flesh and see it open up into a red wound. But again, it was very tame, just a red inside on a tan body.
The issue for me is that I would have loved for the game to be more realistic from a medical point of view. They love throwing around complex words in this game, to give it a hospital feel, but then they get some basic anatomy wrong that even I realize! Part of the fun of watching shows like CSI is that you are learning something as you go. Here, you are getting inaccurate information, which is a real shame.
Also, while the realistic episodes such as "get the arm bones back together" are very satisfying, it's much more odd when you're tracking down moving "enemy objects" inside a person. I would really have loved many more complex, real life situations. Medical operations are tense and complex enough on their own without having to throw in unnecessarily silly items to jazz it up.
Speaking of tense and silly, the game intersperses your doctoral duties with a soap opera of cut scenes. These involve stationary images of people shown on the screen, while a hyper voice babbles in the background. It's bad enough when these happen before a mission, getting you riled up and worried about your patient. It's far worse when you are IN an open chest wound, trying frantically to pull out the shards of glass or whatever, and your nurse barges in with inane babble, that you have to deliberately click to "hear" and continue with!
Also, I think they could have done a better job of laying out the HUD. Part of your screen is taken up with an image of your nurse or other person, which is of course completely unnecessary. The pulse line, showing the health of your patient, is of course critical to the operation but is very hard to keep a handle on when you're in the thick of things. Half the time your nurse only warns you about a danger when it is too late to do anything about it. So you have to either keep looking up there yourself or have a friend watch it for you, calling out when it begins to drops. Just about every other game out there has some sort of a health line / bar and handles it better.
Finally, especially for a kid's game, they are a little harsh on the consequences. If you do something wrong, the game could say "Another doctor stepped in to save the patient, and you decided to be a nurse instead". Something that indicated failure but not catastrophic emotional trauma. Instead, they talk about the patient dying, you quitting your job in despair, your life being ruined because of this one mistake. Most people play these games to release stress, not to feel like they have destroyed a person's life because they didn't zig-zag their sutures quite right.
My boyfriend got hooked on this and played it straight through in about 3 days, playing maybe 5 hours a day. So in that sense it's relatively short, although of course you an go back and re-play it to get the highest score on each of the levels. I do want to comment here that the soundtrack got MADDENINGLY annoying after a while. It's pretty much the same. DUM DUM DUM DUMMMMM! The music is like watching a soap opera hospital scene, where you sense impending doom every ... second ... of ... the ... time ... The nurse is screaming out "Doctor! What is that?!?!?" I realize they want to get your adrenaline going, but there's such a thing as overkill. If you turn off the music, though, you lose the few indicators you do get about the patient's health. I really would have liked an option to have just "medical sounds" playing - alerts for the health, that sort of thing - and be able to have silence otherwise.
Still, the game is fun to play and very intruging in concept. I would *love* to play a sequel to this. Again, my suggestions would be to remove the annoying cut-scenes (at least mid-operation!), give options to remove the music and super-hyper-unprofessional sidekicks, and to have more realistic scenarios. I think this could become a must-have title if they headed that way.
Buy Trauma Center Second Opinion from Amazon.com


Related Articles
Editor's Picks Articles
Top Ten Articles
Previous Features
Site Map





Content copyright © 2022 by Lisa Shea. All rights reserved.
This content was written by Lisa Shea. If you wish to use this content in any manner, you need written permission. Contact Lisa Shea for details.