10 Great Low Carb Office Lunch Tips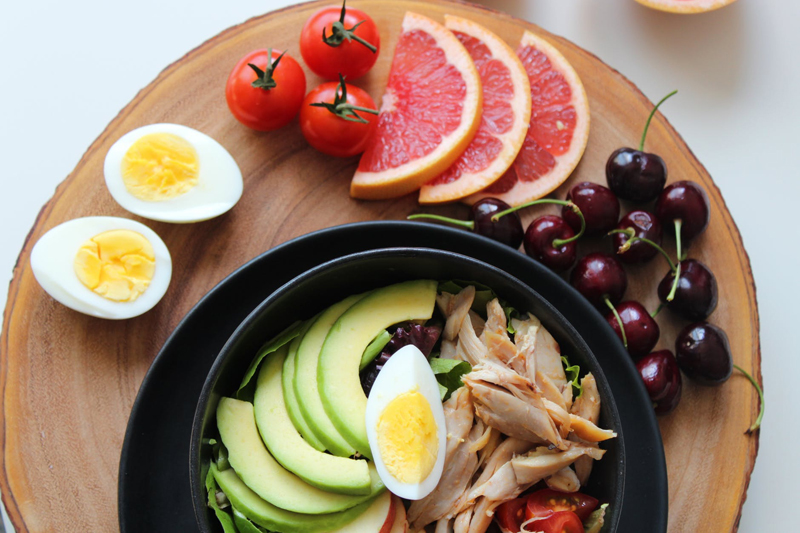 You're on a low carb diet, and it's doing wonders for your waist. But you need to stay low carb while you eat lunch at the office. Here are some tasty, great low carb lunches that can make your lunchtime healthy.
Roll-Ups
Get some deli slices of your favorite meat - roast beef, turkey, chicken. Now get some fresh sliced cheese. Bring each to work in a ziplock and at lunch, roll up, with the cheese on the outside. You can add in lettuce, add on mayo or mustard. Bring a small tupperware of olives to nibble too!
Tuna Fish
There are ALL sorts of way to make tuna fish really tasty. You can do a simple oil-and-vinegar mix. Add in mayo, capers and spices. Fish is extremely healthy for you and quite economical, too.
Cheeseburgers, Hamburgers, Chicken
As long as there's no bread, it's fair game. Yes, it might feel silly the first time, removing the bun. But when those pounds vanish, that small twinge will disappear as quickly as the fat on your waist does. Give the bread to the birds and get some fun birdwatching in as a side benefit.
Tasty Seafood
Bring in a tupperware of cooked shrimp and cocktail sauce. How about some salmon, capers and white sauce? Things that other people dream about eating, you could enjoy as a healthy lunch.
Veggies and Dip
Mix that sour cream and onion soup mix together, and tupperware. Now bring along an assortment of zucchini circles, celery, cucumber circles, broccoli and a few carrots. Nibble throughout the afternoon!
Delicious Salad
Salads can seem boring and plain. But not on the low carb diet! Put in a great selection of fresh greens, with tomatoes, cukes, onions, and whatever veggies strike your mood. Add in some sliced chicken, ham or steak. How about black olives and lots of cheese? Some capers add to the flavors. Some Italian spices and then oil and vinegar top it off.
Eggs, Yummy Eggs
Have hard boiled eggs over your salad. Devil up a bunch and snack on them in the afternoon. Make some great egg salad sandwich with olives. There are probably 8 thousand ways to make eggs, and they're all delicious!
Soup
Be sure to read the label, but there are MANY soups out there that are low carb. That's pretty easy - open the container, pour into a bowl and microwave. You should be sure to have other snacks on hand too, but for a quick, warm meal, that's always an alternative. Keep one or two in your drawer for emergencies.
Atkins / Low Carb Shakes
There are many low carb shakes on the market, and I enjoy most of them. While this shouldn't be a daily meal, sometimes you are racing out the door and must get SOMETHING. Shake it up, pour it over ice and they really are quite tasty. A good solution when starvation is the only alternative.
Leftovers!
If you're following your low carb diet properly, you're cooking a lot of food fresh and not eating a lot of processed, sugared foods. Simply make more than you need! Put the extra into tupperware and keep in the fridge for the next day. Your coworkers will be amazed at just how well you get to eat on your "diet"!
Other Tips for Low Carb Lunching
* Mix it up. As much as you enjoy your favorite meal, try other recipes and try combinations. That will keep you from getting bored.
* Drink a TON of water. Your body needs 8 glasses a day to stay healthy. Water is what flushes your system of impurities. Keep a full glass of water on your desk at all times.
* Find a nice spot to eat. As much as you're tempted, don't eat at your desk if at all possible. Find a local park, or garden, to sit and eat in. Bring along your favorite book or just sit and enjoy.
* Get a nice lunch bag. As marketing has taught us, half of how you perceive something is in the packaging. If you have a nice bag, and nice containers, it will make the food inside seem even more special and appetizing. It doesn't take a lot of money to make your lunch gear something you enjoy.
Low Carb Basics
Lisa Shea's Library of Low Carb Books


Related Articles
Editor's Picks Articles
Top Ten Articles
Previous Features
Site Map



Follow @LisaLowCarb
Tweet





Content copyright © 2022 by Lisa Shea. All rights reserved.
This content was written by Lisa Shea. If you wish to use this content in any manner, you need written permission. Contact Lisa Shea for details.