Raspberry Smoothie Recipe - Soy Milk and Splenda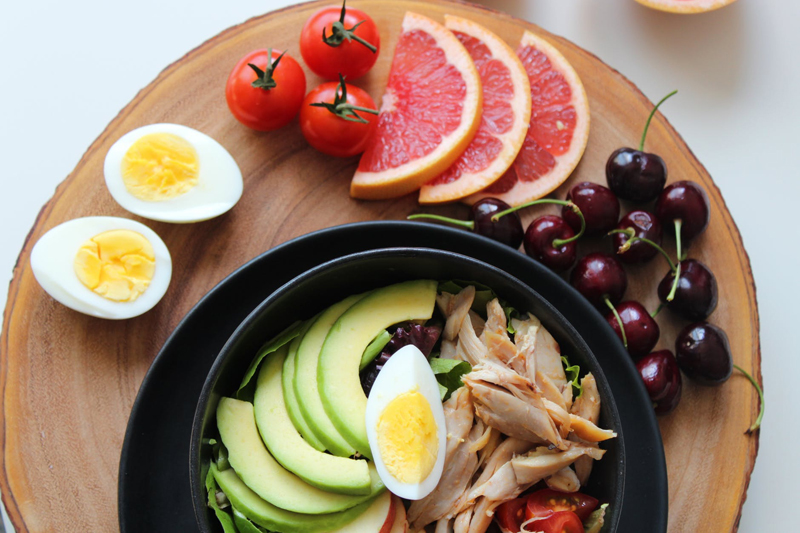 Smoothies are blended, fruity drinks that normally combine berries, fruits, or vegetables with a milk or yogurt base. Many people love smoothies because they are fresh, flavorful and healthy. For low carbers, the issue is that smoothies are usually VERY high in sugar.
Here's a recipe which is suitable for a low carber. It uses a soy milk base. Soy milk is a liquid which comes from the soy bean, so it is non dairy. You can find this at most health food stores if your regular grocery store does not carry it. Raspberries are naturally low carb and provide healthy antioxidants. It's good for you - and very delicious as well!
INGREDIENTS:
1 cup vanilla soy milk
1 cup ice cubes
1 cup fresh raspberries
1 Tbsp Splenda
Mix all four ingredients together, then add to the blender's main container. Make sure the lid is securely fastened. Blend on high for 1-2 minutes, until smooth. Pour into a tall glass and enjoy!
Stevia fans can easily substitute in stevia for the Splenda, both should work equally well in this recipe, and both are zero carb.
If you have a water bottle with a detachable lid, you can bring a smoothie along with you for a morning snack, or store it in the office fridge for a mid-day pick-me-up. The liquid will be too thick to go through the narrow part of the water bottle nozzle, but you can drink it through the larger regular opening. Just make sure you rinse it thoroughly when you're done, or seal it up until you can get it home do the dishwasher. Don't let it heat up - this needs to stay refrigerated.
Servings: 1 glass
Carbs per serving: 7g
NUTRITION:
The soy milk we use is only 1g per cup, so the other 6g are from the raspberries. Yes this is a bit high for people in induction, but for regular low carb eaters who are at 50g or more per day, this is the perfect treat or dessert. Plus those raspberries are REALLY worth eating considering the huge antioxidant benefit they bring.
Some people have written me claiming that raspberries are 16g per cup :) LOL - don't forget to remove the fiber counts from those numbers you're looking at!! They are most definitely NOT 16g per cup. They have nice, healthy fiber in them, which you don't count.
Even for people who are trying to lose weight, there are many times that your daily menu has you 6-10g short of your desired daily total. Keep this smoothie in mind as a special treat for those situations.
In general, try to keep berries as a healthy part of your diet. They are great nutritional items with relatively little carbs compared to other sweet foods. Read more about
Berries and Antioxidants
Lisa Shea's Library of Low Carb Books


Related Articles
Editor's Picks Articles
Top Ten Articles
Previous Features
Site Map



Follow @LisaLowCarb
Tweet





Content copyright © 2021 by Lisa Shea. All rights reserved.
This content was written by Lisa Shea. If you wish to use this content in any manner, you need written permission. Contact Lisa Shea for details.