High Carb Vacation = Weight Gain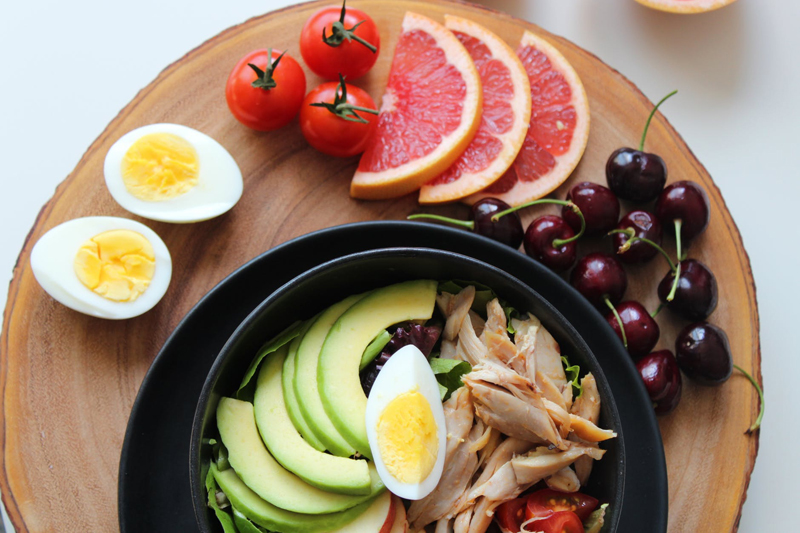 Yup, I normally eat healthy, low carb food. But on my week-long vacation I decided to experiment with a typical level of buns, breading and snacks. The result? I gained 6 pounds!
Some people call it "falling off the wagon". But a low carb diet isn't about riding a wagon or following special rules. Really, it's about eating healthy food. Any human being would know that, for example, eating 100 candy bars every day wasn't healthy. You get no nutrients and tons of sugar. It might not be as glaringly obvious, but eating tons of fluffy white bread along with M&M snacks isn't very 'normal healthy' either. You get all those sugar carbs, for what body benefit?
So during the past week, while motorcycling from the northeast down to Florida and New Orleans and back up again, I decided to eat the way a "casual US adult" does. We stopped at one fast food and one normal restaurant each day. I would get hamburgers with the bun, filet-o-fish, taco salads and the like. I didn't even get French Fries! And I drank Diet Coke!
My during-the-day snacks were trail mix - a "reasonable" mix of peanuts, sunflower seeds, cashews and M&Ms. You might think that I should at least have held my weight, on this 'reasonable eating'. But eating all of that 'non-nutrient' extra stuff added up in a hurry. By the time I got back home again, one week later, an extra 6 pounds of fat was packed on my body.
If anything, I got more exercise on the motorcycle than I do sitting at my home office every day. I didn't get to drink water regularly like I do at home - but most US adults drink little to no water each day. I did take vitamins daily.
What did I get, flavor-wise out of that extra stuff? The M&Ms were tasty - but not any more tasty than the various sugarless chocolates I've been eating for the past few months. The bread in the buns tasted like sponge and were not flavorful at all. The breading on the fish was OK, but not any better than the low carb breading we've had many times.
And actually, the low carb meals we had - a grilled fish at the Outback one night - were MUCH tastier than the higher carb meals! So as far as flavor goes, I was MUCH happier eating low carb, healthy foods compared to the high carb, starchy alternatives.
So the lesson learned here is that eating starchy, sugary foods is not "falling off the wagon". It is eating trash food that isn't even good tasting for the most part. And when it comes down to it, why would you deliberately "poison" yourself with something bad tasting, when it harms your body at the same time? Low carb isn't just a "diet" to lose weight - it's a healthy way of EATING. Enjoy!!
Update:
after a few days back on my low carb diet, the weight came right back off. Go Low Carb!! :)
High Carb Vacation gains 10 Pounds
Low Carb Basics
Lisa Shea's Library of Low Carb Books


Editor's Picks Articles
Top Ten Articles
Previous Features
Site Map



Follow @LisaLowCarb
Tweet





Content copyright © 2018 by Lisa Shea. All rights reserved.
This content was written by Lisa Shea. If you wish to use this content in any manner, you need written permission. Contact Lisa Shea for details.