Calorie Control Council and Aspartame Safety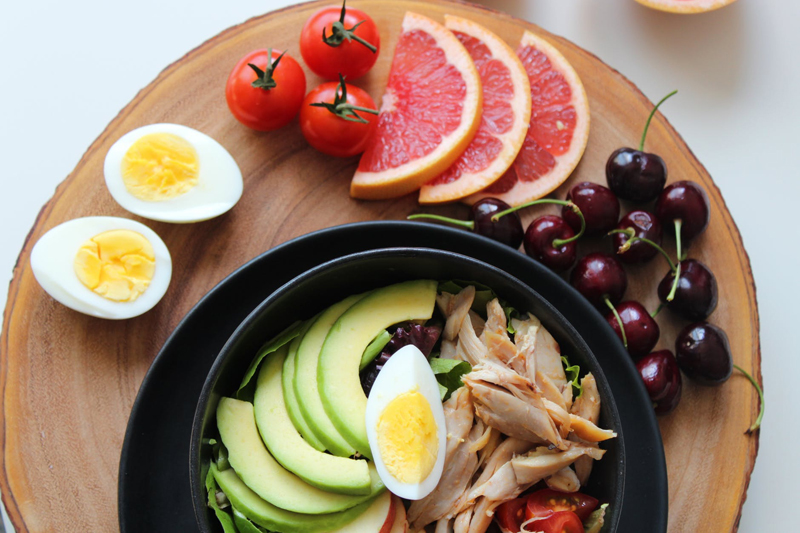 The Calorie Control Council has written me, stating that Aspartame is 100% safe. Coincidentially, the Calorie Control Council represents the companies making low-calorie foods that contain aspartame.
To be fair, here is their raw, untouched statement to me. I then respond with my comments to their points.
Calorie Control Council (CCC):
The Calorie Control Council, (the "Council") is an international association representing the low-calorie and reduced-fat food and beverage industry. Companies that make and use aspartame are among the Council's members. The Council is writing in regard to misinformation about aspartame, which appears on the bellaonline.com Web site.
Me:
I am always willing to hear all sides of a story. I do have to comment that I do not believe that an organization representing manufacturers of a product is the best unbiased source from which to hear safety claims of said product. When I buy a car from a used car salesman, I do not take that vendor's word for the safety of the car - I bring in an objective mechanic.
CCC:
With more than three decades of research and 200 studies, the safety of aspartame is not questionable. Its safety has been reaffirmed on 26 occasions by the Food and Drug Administration (FDA) and by, among others, the American Medical Association, the American Diabetes Association and the American Dietetic Association. In fact, the FDA Commissioner, upon approving aspartame, noted, "Few compounds have withstood such detailed testing and repeated, close scrutiny, and the process through which aspartame has gone should provide the public with additional confidence of its safety."
Me:
Obviously the safety of aspartame IS questionable given a simple search at MedLine. A review of the papers there found that 100% of NutraSweet-industry-sponsored research found that it was OK ... but that 92% of independent research found issues with the sweetener. A study was done for Searle in 1969 by Dr. Harry Waisman, Professor of Pediatrics at the University of Wisconsin. The study involved feeding aspartame mixed with milk to seven infant monkeys. After 300 days, five monkeys had gran mal seizures and one died. This information was omitted when the results were submitted to the FDA. Just because many STUDIES have been done does not make the product SAFE.
The FDA Commissioner you refer to is Dr. Hayes - who approved Nutrasweet even though the FDA had previously refused to approve it for health reasons, and even though a Public Board of Inquiry also recommended not approving it. He overrode all of those concerns. After his approval, he then went to work for the company who does PR for Searle, maker of Nutrasweet. I therefore find any statements made by Dr. Hayes to be contrary to the majority opinion at the time in the FDA, and not a glowing, trustworthy recommendation.
CCC:
Importantly, aspartame never enters the bloodstream and therefore cannot travel to essential organs. When aspartame is digested, the body breaks it down into its components, aspartic acid, phenylalanine and methanol. People consume much greated [sic] amounts of these components in common foods such as milk, meat, dried beans, fruits and vegetables. The body handles the components from aspartame in the same way it handles them when derived from other foods.
Me:
Many doctors I have spoken with do not agree with that statement. Dr. Hecht, who writes the medical column for the Philadelphia Inquirer, says for pregnant women: "The concern about its safety stems from the fact that the breakdown products of aspartame - aspartic acid, phenylalanine and methanol (methyl alcohol) are not safe for the brain and could induce birth defects and keep a baby's brain from developing properly." And of course there are many people who are very sensitive to phenylalanine, that is a medical fact.
Phenylketonuria, phenylalanine, PKU and aspartame
As far as methanol goes, when it occurs naturally in foods, it is accompanied by ethanol, which 'balances' its effects. Aspartame instead gives the methanol alone - without that counterbalance.
Methanol, Methyl Alcohol and aspartame
Also, heating tomato juice just makes it warm. Heating Nutrasweet over 86F turns the methanol into formaldehyde. It is very easy to find many studies that discuss the damaging effects of formaldehyde on the human body. In fact when aspartame was first released it was explicitly NOT to be heated. But how many people now put aspartame into their coffee or tea?
CCC:
Most recently, the Scientific Committee on Food (SCF) of the European Commission reaffirmed the safety of aspartame giving it a "clean bill of health" again. To review this recent document, please visit: https://europa.eu.int/comm/food/fs/sc/scf/out155_en.pdf
Me:
We might be reading the same material differently, but I see references in that document such as "Walton et al (1993) concluded that aspartame (30 mg/kg bw/day for 7 days) increased the frequency and severity of adverse experiences in these individuals. These authors concluded that the use of aspartame in individuals with mood disorder should be discouraged". The review then says in essence
Oh but we're going to ignore this because the study was called off
- when the whole REASON the study was called off was because it was causing harm to its patients. Other entries in this paper say things indicating
the study linked headaches to aspartame, but because they didn't control the patients' diets enough, we can't really believe that it was true.
If they really wanted to prove aspartame was safe, why will they not rerun those studies with more patients and a more controlled diet? Why say in essence
the results show a danger, but we'll discount those results and assume it's safe
?
CCC:
Aspartame is approved in more than 100 countries around the world and has been reviewed and determined safe by the Jiont [sic] Expert Committee on Food Additives (JECFA) of the World Health Organization as well as the SCF.
Me:
There are many food substances out there over the past 200 years that have been thought of as "safe" by many people - and which are still unsafe for a good portion of the population. How many people died from lead poisoning until they figured it out?
The whole point of my
Article on Aspartame
was to say, in the end, that to stay healthy people should be drinking WATER. And that aspartame isn't good for cooking - so that its primary use for most people is in diet soda. Which is a wholly unnecessary and in fact unhealthy part of life, if you are drinking diet soda *instead of* water.
Maybe some people are NOT sensitive to aspartame. Those same people might not be sensitive to Ring Dings either. But I would highly recommend not eating or drinking EITHER ONE because neither is healthy for you. Neither provides the water, nutrients, vitamins or minerals that you need to live a long, healthy life.
I appreciate your writing, it has made me do even more research into aspartame and learn even more about the studies that were done into it. I will be posting more of my research shortly into aspartic acid, phenylalanine, methanol and formaldehyde, and how they affect the human body.
Article on Aspartame
Phenylketonuria, phenylalanine, PKU and aspartame
Methanol, Methyl Alcohol and aspartame
Lisa Shea's Library of Low Carb Books


Editor's Picks Articles
Top Ten Articles
Previous Features
Site Map



Follow @LisaLowCarb
Tweet





Content copyright © 2022 by Lisa Shea. All rights reserved.
This content was written by Lisa Shea. If you wish to use this content in any manner, you need written permission. Contact Lisa Shea for details.