Dealing With a Weight Loss Plateau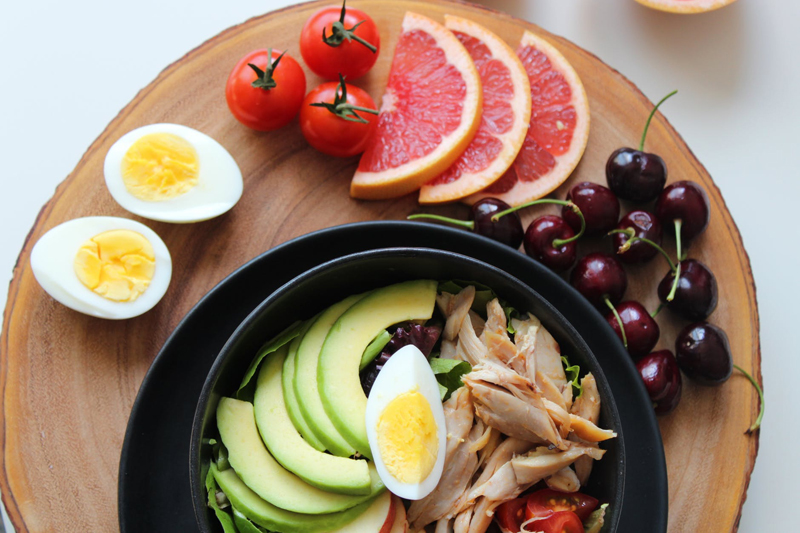 You're on a diet, and things are rolling along smoothly. And then you stop losing weight for a week or two. This is quite normal, and nothing to worry about!
Actually if it's only a week, that's not really being stuck :) Your body is doing all sorts of things when you lose weight. Yes, fat is getting washed away. But also, your body has to "readjust" to its new size, pulling the skin in, reorganizing your internal organs and all of that.
Sure, you're weighing yourself. But most diets recommend you only weigh yourself weekly anyway, because day-to-day your body weight will fluctuate based on how much you ate, how recently you ate, and so on. In addition to just your weight, are you tracking your various hip and stomach and other measurements? You often find that if your "weight" stops for a week or two that other things are getting smaller as your body resorts itself out.
Second, it might be that for this current week or two that your body is growing its muscle mass to readjust to your new health and since muscle is VERY heavy and fat is very light, it "seems" like you aren't losing weight. That's why having a body fat scale is SO important, because in the end weight is really meaningless. It's how much FAT you have which is meaningful. If you have a ton of fat you could be lighter than if you had NO fat and a lot of muscle since muscle is heavy. So you really need to track your body fat levels and not just your weight.
Make sure that you're drinking 8+ glasses of water a day, that you're taking your vitamins daily. Both ensure that your body properly gets rid of fat by doing the fat-removal processes efficiently. Also make sure that there aren't any "hidden carbs" in things you're eating at the moment that might give you the extra carbs. You might look at your activity level and make sure you do even moderate levels of exercise - walking around a local mall or something - so your body doesn't try to "settle in" as your current weight and optimize itself to that.
But really, you don't worry about weight being stationary unless it lasts for a month or more. If it's less than that, it can VERY easily be that your body is readjusting at the moment and that your muscle gains are balancing out your fat losses.
If you do stay on a plateau for more than a month, it's time to kick up your level of exercise. Your body has found a way to do its normal day-to-day living on what you are feeding it ... and you need to burn more calories in order for it to go looking for energy in your fat reserves.
Low Carb Basics
Lisa Shea's Library of Low Carb Books


Editor's Picks Articles
Top Ten Articles
Previous Features
Site Map



Follow @LisaLowCarb
Tweet





Content copyright © 2022 by Lisa Shea. All rights reserved.
This content was written by Lisa Shea. If you wish to use this content in any manner, you need written permission. Contact Lisa Shea for details.