The Magick of Serena Blackthorne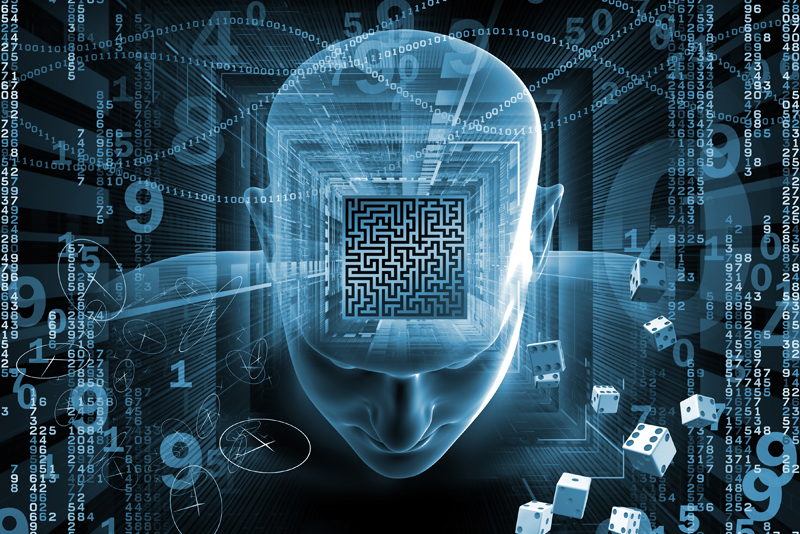 Recently, I made a delightful discovery: an online magick store! I have had the opportunity to try some of the products, and was very impressed. The scents are very distinctive and unique. I especially enjoyed the bath salts. All day long before I had the opportunity to use them, I would unscrew the top of the little jar and inhale the lovely fragrance. After I bathed in their luxury, my entire house smelled terrific! I also liked the Lilith bar soap very much. The lather is so rich and creamy; I loved the feeling of it on my skin, and the wonderful smells enveloping me.

In checking out the website for the store, I became fascinated by the information about the woman responsible for it all. I have had the privilege of communicating with Ms. Serena Blackthorne, and am sharing some of the highlights of our interview:

I love the name of your shop: Mugwarts Magick Shoppe. Is that a combination of muggles and Hogwarts?

No. Actually it's a play on Mugwort, the herb. It's an odd-ball name but it seems to ring with my clients and that's a happy thing for me!

How long have you been making and selling your products? Do you also grow your own herbs?

I've been in business since 2004. Interestingly enough, I started my business after getting righteously burned by a scam operation that supposedly sold witchcraft items. I was so infuriated by the whole thing, I decided that the occult community needed someone they could trust.

I do grow most of my own herbs. Not an easy task in the Arizona heat but my babies come through for me even in the harshest of summers. I dry them in my workroom after harvesting.

Your family history sounds amazing! Where does your family originate from?

My family has been traced back to William the Conqueror, in the 14th century and well beyond that. Most of the family history is clustered in England. Interestingly enough, my family tree and my husbands family tree meet about 10 generations back. It was one of my great, great, great (you get the picture) uncle's that married one of his great, great, great, etc. Aunt's. Weird but true. On my mother's side, my great, great grandfather was a blue eyed Cherokee who's mother was a duchess from England. Another strange quirk of my family tree. It's all very detailed and complicated to follow.

When we printed the family tree out and laid it end to end it was approximately 147 feet long, 23 feet wide and spanned well over 900 years. I know, it sounds too incredible but it is true and documented.

What was your childhood like?

Strange and wonderful! My Gram was a very gifted psychic and taught me a great deal about herbs, tinctures, teas and omens. She was a walking encyclopedia of the bizarre. The irony of the situation is that my Gram was a devout Christian on the surface but when the "you know what" hit the fan, she always reverted back to the old ways.

It's always been the women in my family who had "gifts" for want of a better term. My mother, Grandmother and sisters would have laughed their behinds off if anyone had ever called them witches. But they could all do certain things, mostly without ever realizing they were doing it. Gram was psychic, my mother could read minds to a diabolical degree (and let me just say that as a teenager that sucked) my sisters could make money or always get their dream jobs, houses, cars. Myself, on the other hand, kind of won the lottery when it came to magick. I found at an early age I could do pretty much anything I could dream up.

Don't let me give you the impression that it was like an episode of Bewitched and all I had to do was twitch my nose to get whatever I wanted. On the contrary, I think I had to work harder with my gifts, if only to understand them better and to hone them to a razor sharp edge. Being good at one thing can have it's perks. Being good at a hundred things can be a pain in the ass.

Also, it was incredibly scary and daunting knowing who and what you are, knowing what you can do and having NO ONE to talk to about it. I learned so much from my Gram but again, she espoused Christianity not magick. When she decided to teach me things, she did but it was never as if I could approach her and ask about spells and how to control my astral flying. LOL

You have Masters Degrees in Metaphysics, Religious Science and Paranormal Psychology. Where did you receive your degrees from?

The Universal life Church.

In layman's terms, how would you define Metaphysics? Religious Science? Paranormal Psychology?

The occult, paranormal activity, metaphysics is all that resides just beyond our illusion of reality, beyond our five senses.

What is the difference between Wicca and Witchcraft?

Wicca is a nature religion. It honors the different cycles of the year, the ebb and flow of life. Has nada to do with actual witchcraft or any kind of magick. Witchcraft and other forms of magick fall into what I term: "The Doer's" The Wiccan religion is beautiful but it is not Witchcraft. Witchcraft or other forms of magickal practice is a very hands on experience.

Look at it like this: Wicca is the catholic praying and making a petition for something to happen to their God. Witchcraft is the person who gathers their will and makes it happen themselves. Yes, every other magickal practice has their Gods and Goddesses as well but if you look into it, those practices have a working relationship with their deities. From my experience in Wicca, there is a disconnect from the deities and the real power.

Your website says you are trained in Black Magick? Why? Isn't that bad?

Nope. Magick is magick. Only the intent of the practitioner changes. Most important of all is that the moral baggage attached to magick is a direct influence of Christian faiths. Let's look at the Wiccan Rede. "And it harm none do what thou wilt." Really? If that's not a direct influence from Christianity I don't know what is.

Even though I'm trained in it, I don't follow it. To be honest, Wicca (or in this case) "good magick" is nothing more than a contrived social standard for people who want to be "witchy" but can't break away from their moral baggage and actually walk the walk.

A real practitioner will be able to rise to any challenge with no moral issues clouding the circumstances. One of my spiritual companions is fond of saying: "If you hurt me or mine, the punishment will come." The old "Eye for an eye." Or my example, If you attempt to hurt myself or those I care for, I will come at you with everything I have. Anything I else I want? I shouldn't have to take it from you, I'm powerful enough to create it on my own.






Related Articles
Editor's Picks Articles
Top Ten Articles
Previous Features
Site Map





Content copyright © 2023 by Deena Budd. All rights reserved.
This content was written by Deena Budd. If you wish to use this content in any manner, you need written permission. Contact Deena Budd for details.