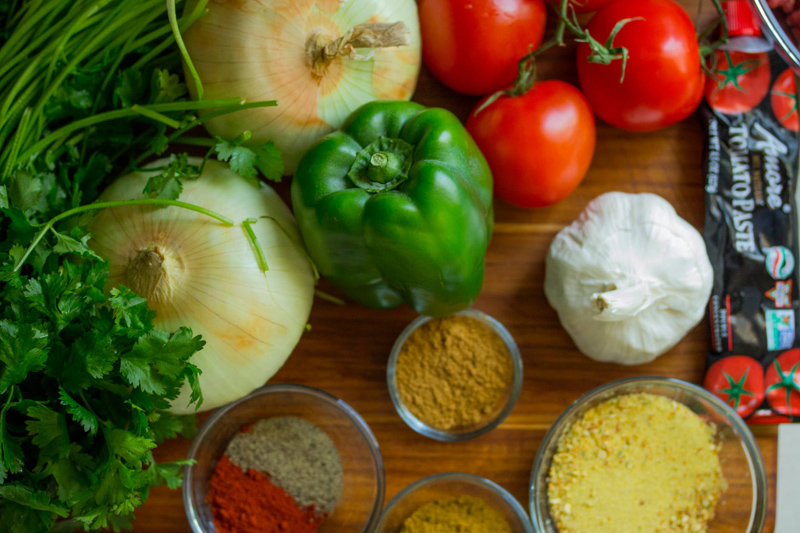 In Italian, Thanksgiving Day translates into
Giorno Del Ringraziamento
, but since this is distinctively a North American holiday, it is not found on the Italian calendar, although observed and celebrated by the many Americans and Canadians living in Italy.
In North America, most families of Italian descent celebrate Thanksgiving Day bringing to the dinner table not only the traditional menu items for the occasion, but also classic Italian dishes, such as antipasti,
lasagna
or timbale. Since the first immigrants arrived to America, generations of Italian-Americans have always celebrated any important holiday "the way they would do it at home", with nonna's secret recipes to recreate the scrumptious homemade dishes of their childhood. But it is not purely a matter of nostalgia and taste buds satisfaction that brings a lasagna casserole next to stuffed turkey and cranberry sauce. For all those who call themselves Italians – even if they only speak English – it is a way to give thanks and express pride for their heritage and culture, which for over a century has contributed in more than one way to what America is today.
My personal menu for Thanksgiving normally includes just good old American traditional dishes, although with a few flavorful "Italian touches", both to remind myself of home and to bring some extra smiles at my table. One example of these touches is in the turkey stuffing, for which I use sausage meat and fresh Italian herbs. The sausage found in the U.S. grocery stores as "Italian sausage" is normally flavored with fennel seeds and other strong spices. Although delicious, those spices can be overpowering, so I order plain Italian sausage at my local Italian deli, made with good quality ground pork, perfectly seasoned with just salt and pepper to enhance the natural and rich taste of the meat. The recipe for my Italian stuffing is found below.
More Suggestions for an Italian Style Thanksgiving Menu
Start the meal bringing to the table a large plate of antipasto misto
, just to keep everybody happy while your masterpiece turkey finishes roasting.
For a great turkey with Italian herbs
, the night before Thanksgiving rub it all over with half a cup of extra-virgin olive oil mixed with a cup of finely chopped fresh sage and rosemary and a generous amount of salt and pepper. Leave it to rest in the refrigerator until the next day, then roast it to perfection, breast down and with frequent basting to keep it moist.
Make your own cranberry sauce
, cooking 2 pounds of fresh or frozen cranberries with 1 cup of sugar, 1 teaspoon of cinnamon, a few cloves and the fresh juice of 2
Sicilian blood oranges
(they can be found fresh in many good grocery stores, but if not replace with regular sweet oranges). When the cranberries are soft, let them cool off and then crush with a potato masher. Bring to the table in a nice dish garnished with a cinnamon stick in the center.
To add flavor to regular mashed potatoes
, I melt a stick of butter over low heat with a few halved garlic cloves (2 or more, depending on the quantity of your potatoes and personal taste for garlic), then remove the garlic and pour the butter over the mashed potatoes; add warm milk, a pinch of nutmeg and some grated Parmesan cheese and mix thoroughly. Add salt and pepper to taste and you are done.
Classic string beans can be absolutely delicious sautéed in olive oil
, garlic, some fresh diced tomatoes and chopped Italian parsley. Steam them first, and don't forget to season them well with salt and pepper while sauteing. They are good either warm or cold.
Italian Style Turkey Stuffing
Ingredients and Instructions (serves 8-10):
• 1 pound/ 450 grams of plain sausage (salt and pepper seasoning only)
• 1 pound/450 grams of sliced artisan bread, cut into small cubes (with the crust)
• 3 cups of chopped yellow onions
• 2 cups of chopped celery
• 1 cup of chopped carrots
• 1 tablespoon of chopped fresh sage
• 1 tablespoon of chopped fresh thyme
• 1 cup of pine nuts, toasted
• 1 cup of chopped dry prunes
• 1/2 cup of olive oil
• 3 cups of chicken stock
• salt and pepper
1. Place the bread cubes on a large sheet pan and toast in the oven for 6-8 minutes at 300 F/150, then transfer to a bowl and set aside in a large mixing bowl.
2. Raise oven temperature to 350 F/175 C.
3. Meanwhile, remove the casing from the sausage and cook thoroughly in a large sauté pan, crumbling the meat with a fork while cooking. With a slotted spoon, remove the sausage from the pan into the mixing bowl.
4. Drain from the pan the excess fat and return it to the fire; add the olive oil and all the chopped vegetables and sauté for about 10 minutes with a good pinch of salt and pepper.
5. Add to the bowl with bread and sausage, and mix along with the sage and thyme, pine nuts and chopped prunes. Mix and combine well all the ingredients, then add 2 cups of the chicken stock; mix again and then add more stock as needed, until you obtain a mixture which is moist but not soggy.
6. Transfer the stuffing to a baking dish and cover with aluminum foil. Bake for about 30 minutes, then uncover and let the top become golden brown for another 10 minutes or so. Serve warm.
Buon appetito
Cinzia Aversa, 2013
You Should Also Read:
Italian Christmas Eve-Feast of the Seven Fishes
Italian Stuffing or Dressing Recipe
Zampone with Lentils Recipe


Related Articles
Editor's Picks Articles
Top Ten Articles
Previous Features
Site Map





Content copyright © 2023 by Cinzia Aversa. All rights reserved.
This content was written by Cinzia Aversa. If you wish to use this content in any manner, you need written permission. Contact Cinzia Aversa for details.