Using Ketone Strips and KetoStix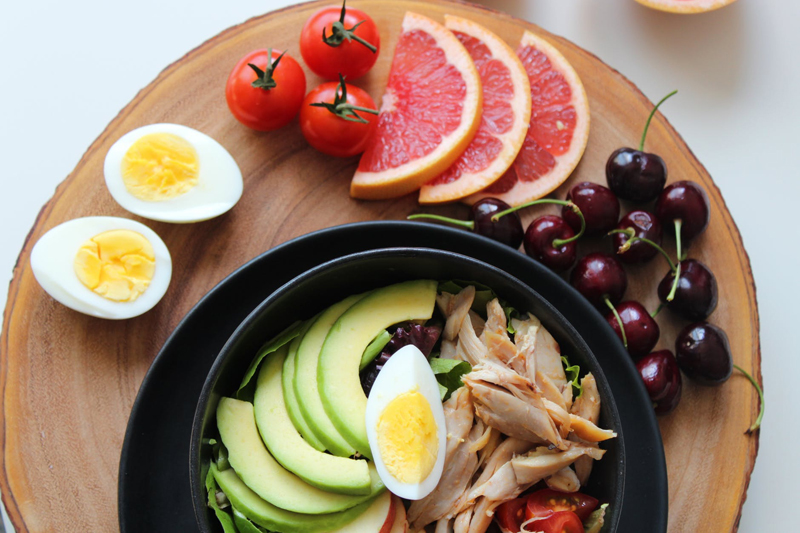 If you're on a low carb diet, you often track your progress using ketone strips. What are ketone strips, what is ketosis, and how do they work?
First, make sure you
Learn the Basics of Ketosis
. Ketosis is when your body is primarily burning fat for energy, instead of sugar. It is a natural state for the human body and is in fact what humans used to do every day before the world of Sugar and White Bread came along.
When you are in ketosis and burning fat, your body starts sending the fat cells from your fat deposits (tummy, thighs, etc) to the liver for preparation. Your liver chops those fatty acids into ketoacids - carbon pieces that the body can use for energy. The ketoacids circulate in the blood, and are picked up by cells to be used for energy.
Ketoacids are rarely "fully used" though. The little leftover bits of those ketoacids are called ketones. These extra bits get peed out by you. Those ketones in your urine are what the ketone strips detect, and then turn purple.
Some peoples' bodies are very effecient at chopping up fatty acids and using all the ketoacids. So they have very few leftover ketones. Other people are sort of haphazard at chopping up fatty acids and using the full ketoacids in their cells. So they have lots of leftover ketones.
It does NOT MATTER how many or few ketones you have leftover in your system!! In fact, having lots of extra ketones may indicate you're not drinking enough water, so your liver is having a hard time processing the fatty acids properly. You need to take ample vitamins, drink lots of water, and let your body do its job with those fatty acids as best it can. If you get ANY ketones out in your pee, it means that your body IS burning fat and is in ketosis. That is all that matters.
Most people are in ketosis as long as they have an incoming carb count of 40g or more. That is why the beginning stage of most low carb diets begins at 20g - to ensure you are DEFINITELY in ketosis range - and then move up slowly from there.
So if you want to, use the strips to help reassure you that you are actually burning fat and not carbohydrates. You want to be IN ketosis - but you want to have lots of water and vitamins going through your system to keep that process as efficient as possible.
Basics of Ketosis
Lisa Shea's Library of Low Carb Books


Editor's Picks Articles
Top Ten Articles
Previous Features
Site Map



Follow @LisaLowCarb
Tweet





Content copyright © 2023 by Lisa Shea. All rights reserved.
This content was written by Lisa Shea. If you wish to use this content in any manner, you need written permission. Contact Lisa Shea for details.