The Daily Fix - Alexa Fishback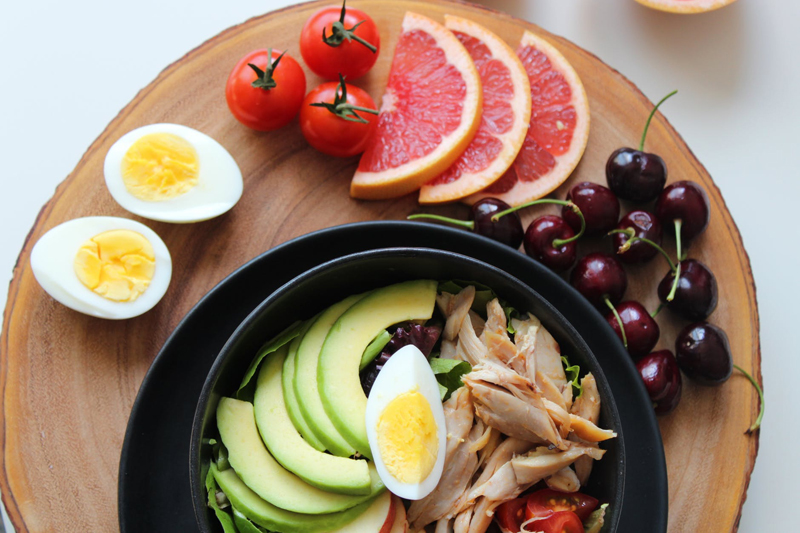 The Daily Fix by Alexa Fishback is a guide aimed at working women to finding a system of healthy eating, healthy activity and healthy mental relaxation. The book has many good tips in it for women in all situations - not just working outside the home.
It's funny how some of the tips would have horrified women of 20 years ago, that they could even be brought into question. Alexa suggests we cook dinner at home at least ONCE a week. Our parents and grandparents would have taken this for granted! She says to get 7-9 hours of sleep a day, to walk at least 30 minutes each day, and to incorporate regular water drinking into your habits.
Alexa recommends we get 25-35g of fiber every DAY from food sources, not from pills. Most women don't even get half of this amount! Keep a daily food log for a few days. Just how much fiber are you getting?
She explains that while a food journal might seem tedious at first, by writing down your emotions and activities you can quickly discover ties between your emotions and what you eat - and find solutions which are less fattening. She tells you how to do this, and provides samples.
Remove all unhealthy snacks from your desk and home. Put out healthy snacks, so they're easy to see and eat. Add soups and salads into your meals - they fill you up without adding a lot of calories. For sweet treats, find things like sugar-free jello and ginger tea so you can soothe those cravings.
I'm a little suspicious of a book that says "the best part of every working day is getting out of the office". What kind of an attitude is that? I know MANY women who love their jobs and thrive in them. A job should be something you enjoy - not something you hate. How can hating your job be part of her recipe for a healthy lifestyle?
She has advice for late night cravings - don't sit in front of the TV! Distract yourself with yoga stretches, a bubble bath, a phone call with a friend. Boredom often triggers "comfort food" cravings to fill that emotional hole.
Lack of sleep releases ghrelin, a hormone linked to hunger. If you can get more sleep, you can reduce your appetite! Even just lying in darkness can help your body rest. Avoid caffeine, and get gentle exercise to help your body's sleep cycle work better.
Did you know stressed people are 13% more likely to be overweight? It is well worth it to journal, do yoga, and take other steps to relax your mind. It can help your overall health!
The book steps you through a wide variety of healthy tips, with actual examples and easy to follow advice. While I wish it did not focus so heavily just on working women, I think any woman who is juggling work and home will find this quite useful.
Buy The Daily Fix from Amazon.com
Lisa Shea's Library of Low Carb Books


Related Articles
Editor's Picks Articles
Top Ten Articles
Previous Features
Site Map



Follow @LisaLowCarb
Tweet





Content copyright © 2022 by Lisa Shea. All rights reserved.
This content was written by Lisa Shea. If you wish to use this content in any manner, you need written permission. Contact Lisa Shea for details.