Gamer Graffix Gamecube Skin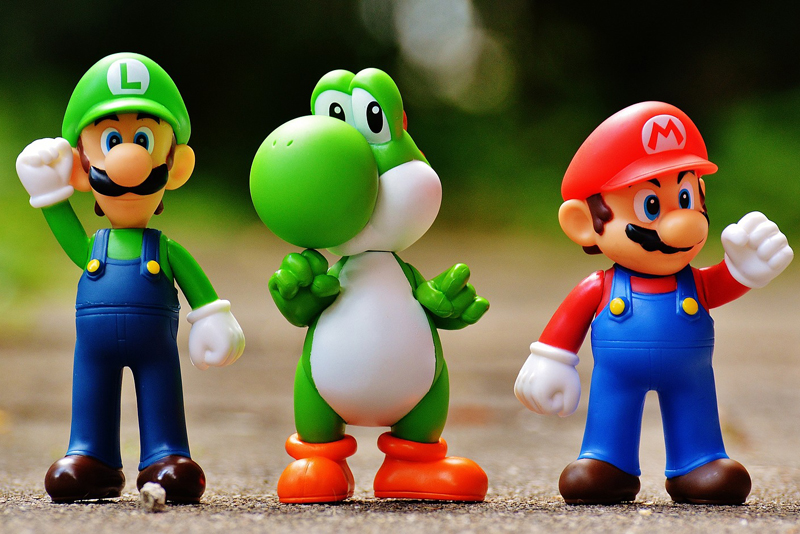 Gamer Graffix has a number of skins - or stick-on decals - to decorate the GameCube gaming system. I really liked the idea - but there are some problems here.

If you ask why someone would decorate their GameCube, you could ask the same question about cars, ears, lockers, or anything else. We tend to decorate the things we use a lot. If you drive your car a lot, perhaps you decorate it with bumper stickers or things to hang from the rear-view mirror. If you tend to play games a lot, well, that's the thing that you decorate.

I was intrigued by the stick-on stickers that were shaped to fit perfectly on the GameCube. They come in a variety of colors and designs. I liked the blue streak set of decals, but there are also sets that go with particular games as well as a variety of themes.

The stickers themselves are reasonably nice - a bubbly raised design that has a nice texture to it. They seem pretty durable and as if they'd actually help keep the unit from being scratched off. They peel off pretty easily, so you could replace one when it got torn up and put on another.

That being said, the box claims they are reusable. I really wouldn't say so. Yes, they can be removed. But the stickiness is of course going to fade over time. I would consider these maybe a few-use item. Still, that's better than something that you have to chip off with a razor blade when you want to get it off.

That all being said, the huge problem here is with the actual SHAPE of the items! The sides of the cube fit on reasonably well, since there is no real "shape" there. The most those decals have to do is fit around the air vents.

But the TOP decal set - i.e. the set that you actually see all the time and has to go around the FUNCTIONAL buttons - doesn't fit properly!! I was completely amazed by this. I build models, I know how to use a sticker. The stickers simply were not dimensioned properly to fit around the buttons. It completely floored me that they could have a problem with this.

So as much as the design was a neat idea - it's just not a great buy for the GameCube. I can only hope they did better on other gaming units. I've only tried the GameCube one so far. I'll have to buy another unit's stickers and see if they got the dimensions right on it.


Related Articles
Editor's Picks Articles
Top Ten Articles
Previous Features
Site Map





Content copyright © 2022 by Lisa Shea. All rights reserved.
This content was written by Lisa Shea. If you wish to use this content in any manner, you need written permission. Contact Lisa Shea for details.