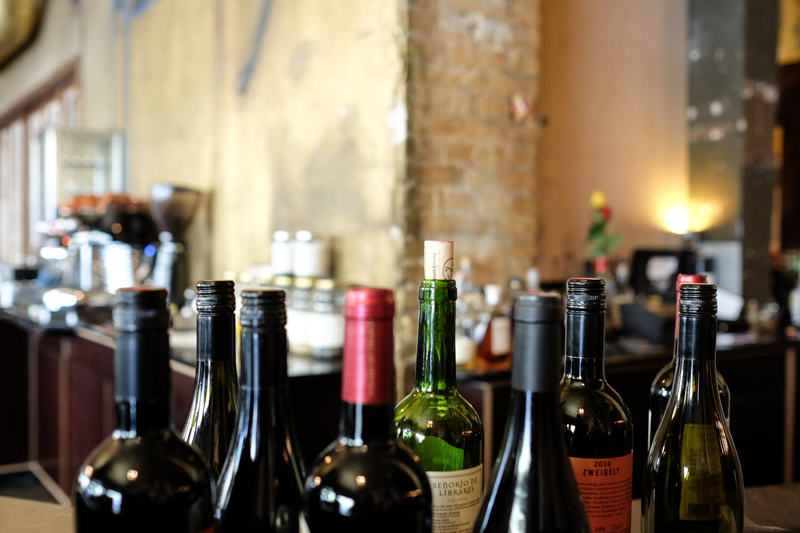 Decanting wine sounds like something technical that only wine experts would do, but it just means emptying wine from its original bottle into another container.
Why would you do this?
There are three reasons why people decant wine :
For aesthetic reasons
. You can spend time, effort and money on decorating a dining table for a special meal. You shine your finest silver cutlery and polish your very best wine glasses. It detracts from the overall effect to have in the centre of the table an ordinary wine bottle. Even a grand the wine may come in a dusty or dirty bottle with a scuffed and torn label. And a cheap wine that you've just bought from your supermarket brings down the tone. The wine may be excellent but, just as you don't place the price tags from the meat on the table, you want to your guests to enjoy the wine for its own sake, not calculate how much it cost.
Serving the wine from a sparkling glass or crystal decanter elevates the occasion. There is a huge range of beautiful wine decanters from historic shapes, such as the ships' decanter whose very wide flat base was intended to prevent it being tipped over in rough seas, through to modern designs which could pass for artworks. As you'd expect,
the Austrian wine glass specialist Riedel has developed a range of uniquely designed modern decanters. The 'duck' design (pictured) not only looks beautiful but is easy to handle and to pour from and it has become a favourite in the wine business at trade shows.
If you are putting a rare, famous or expensive wine in your decanter and you want to your guests to be able to examine its label you can place the empty bottle on a side table.
To aerate the wine
. There are all sorts of expensive gadgets being marketed which promise to aerate wine. Exposing young wines to air mimics aging and will soften and make them more approachable. The best way by far is to pour the wine from a height into a decanter. The pour exposes it to air, as does the large surface area in a decanter.
To leave sediment behind
. Aged red wines often form a deposit. These black gritty substances include tartaric crystals which have fallen out of solution and been dyed black by the wine. By slowly pouring wine from the bottle into a decanter in front of a candle or bright light you can stop when you reach sediment at the bottom of the bottle. Or use a fine filter. This method of leaving sediment behind was known as canting and the new container became known as the decanter.
Any container will serve as a decanter, a plain water jug does the job as well. But if you want to impress, try either of these two:
---
Peter F May is the author of
Marilyn Merlot and The Naked Grape
which features more than 100 wine labels and the stories behind them, and
PINOTAGE: Behind the Legends of South Africa's Own Wine
which tells the story behind the Pinotage wine and grape.
---
You Should Also Read:
Learning to Taste Wine
Drinking Wine
Ordering Wine From a Restaurant Wine List


Related Articles
Editor's Picks Articles
Top Ten Articles
Previous Features
Site Map





Content copyright © 2023 by Peter F May. All rights reserved.
This content was written by Peter F May. If you wish to use this content in any manner, you need written permission. Contact Peter F May for details.