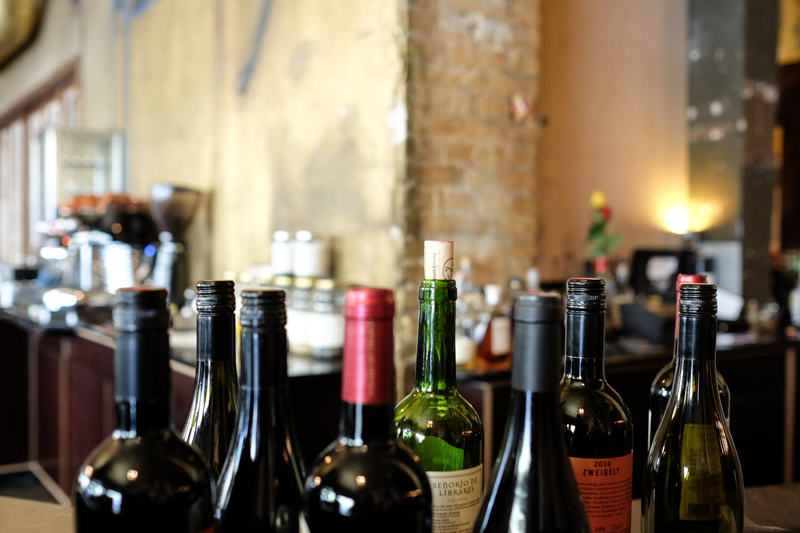 Learning about wine is a lifetime journey. Taking this journey step-by-step in our self-education can help us avoid pitfalls and discover wonderful delights.
To really learn about wine we need to know where we are starting from. What are our personal preferences and knowledge about wine? Just as we don't expect students to jump into trigonometry without taking algebra, we shouldn't expect the steps of wine education to be skipped. By rushing into wines that your palate is not prepared for you can actually diminish your enjoyment of wine.
Say that you have always enjoyed California Chardonnay. You want to expand your wine experience. Don't rush out and buy a Prado Rey. The full flavors and tannins will probably seem harsh and bitter to you. It will not be a pleasant wine encounter. With more experience you would enjoy the velvety texture, spices, and hints of vanilla in this wonderful wine.
Where should a beginner, well, begin? The choices may seem daunting. With so many regions, wine types, vintages, etc., you may feel as if it would be easier not to start your self-education. Here are a things you will need to get started.
Get a notebook to keep track of your preferences. It doesn't have to be fancy. A small three ring binder will work.
Tasting Sheets. There are hundreds of different sheets. Take a look at those at Strats Place. Find the style that most suits you. Your not committed to this. Try one of each and decide which you like most.
Gather some friends. It is always more fun to drink wine with friends. They can share their impressions. If you decide to have people bring a bottle, assign it ahead of time. You don't want red Bordeaux when the theme is Riesling.
Glassware. It doesn't need to be expensive or fancy, but your don't want to be tasting wine from styrofoam cups.
Light snacks will help keep tastes from mingling. Pairing food and wine takes some thought.
Three - five different wines. More than that becomes confusing to the palate and the drinker.
Work with a theme. It might be light white wines one month. It might be medium-bodied reds another. You can compare Shiraz and Syrah wines from Australia and France. If you have traditionally drunk light whites here are a several new wines that you can try:
Alsace Sylvaner
Pinot Blanc
Pinto Grigio
Orvieto
German Riesling QbA and QmP Kabinett
Coming articles will feature other groupings of wines that you can use for wine and cheese parties and your own journey with the grapes. Next: Beginning White Wines.
Bella Wine Recommends
White Wine for Dummies, by Ed McCarthy and Mary Ewing-Mulligan
With White Wine For Dummies as your guide, you can explore the wide world of white wines, from Chardonnay to Pinot Gris to Sauvignon Blanc. Wine experts Ed McCarthy and Mary Ewing-Mulligan take you from Northern California and the CÙte d'Or to Australia and Germany; and along the way, they offer more than 1,000 wine recommendations, suggestions for pairing white wine with food, and a glossary of terms you need to know. The history and geography they provide are sure to improve both your knowledge and enjoyment of white wine.
You Should Also Read:
Wine Buying Tips
Wine Textures
White Wine Styles


Editor's Picks Articles
Top Ten Articles
Previous Features
Site Map





Content copyright © 2023 by Paula S.W. Laurita. All rights reserved.
This content was written by Paula S.W. Laurita. If you wish to use this content in any manner, you need written permission. Contact Peter F May for details.