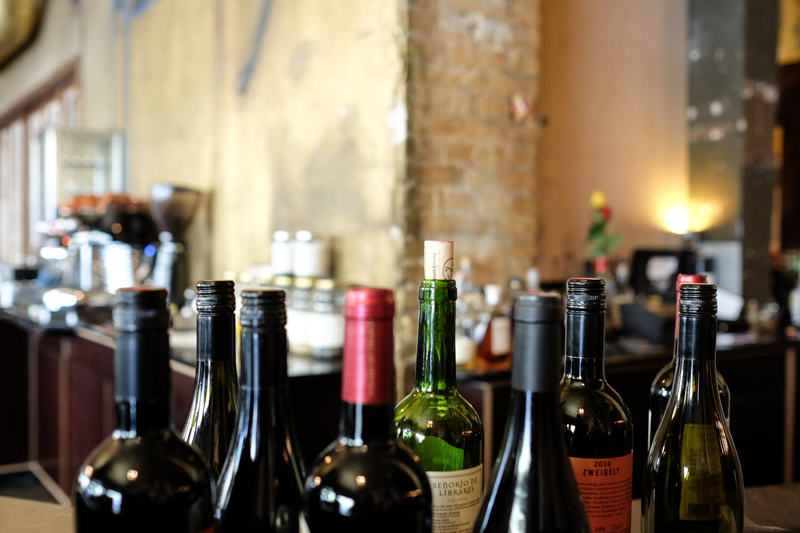 Looking for that essential book on wine or a great gift? Try one of these great books.
Wine for Women: A Guide to Buying, Pairing, and Sharing Wine, by Leslie Sbrocco.
"Wine is not to fear or revere, but to enjoy," says Leslie Sbrocco, wine expert. And that's exactly what she shows you how to do in Wine for Women, the first wine book written exclusively for women -- the majority of wine consumers.
In Wine for Women, Leslie Sbrocco scraps the stuffy wine-speak and deals with what women really want to know about wine. The book includes shopping guides with hundreds of recommended wines, quick ideas for wine-friendly meals, and creative tips for sharing wine with family and friends.
Organized into easy-to-manage sections, Wine for Women appeals to all levels of wine lovers. From Sauvignon Blanc to Chenin Blanc, Merlot to Malbec, and pink wines to dessert wines, Leslie Sbrocco makes her enormous knowledge of wine entertaining enough for the serious wine lover and accessible enough so any novice can feel like an expert.
Great Wine Made Simple: Straight Talk from a Master Sommelier, by Andrea Immer.
At last, a wine book that makes selecting and enjoying wine truly simple. With renowned wine expert Andrea Immer as your guide, never again will you have to fear pricey bottles that don't deliver, snobby wine waiters, foreign terminology, or encyclopedic restaurant wine lists. You'll be able to buy or order wine with confidence-and get just the wine you want-by learning how the "Big Six" basic styles taste and how to read any wine label.
Andrea Immer genuinely knows more about wine than most wine lovers could ever hope (or want) to learn. But she doesn't believe that you have to join a stuffy, exclusive wine-tasting set to become a savvy wine buyer. Unlike other guides on the market, Great Wine Made Simple makes it easy to master the ins and outs of choosing a wine that you and your guests will love-on any budget.
Shunning yesterday's 100-point scales and lectures on "bouquet," Great Wine Made Simple explains wine in commonsense terms. Featuring a core curriculum of the six grapes that comprise 80 percent of today's top-selling wines, along with a complete flavor map that explains what tastes you can expect from climates around the globe, Great Wine Made Simple uses easy and fun tasting lessons to help you identify what you like and learn how to spot it on a menu or shelf.
The Wall Street Journal Guide to Wine: New and Improved: How to Buy, Drink, and Enjoy Wine, by Dorothy J. Gaiter and John Brecher.
Dorothy J. Gaiter and John Brecher, authors of The Wall Street Journal's popular "Tastings" column, have now completely updated and expanded their uniquely user-friendly guide to finding and savoring the world's best wine. As in the first edition, Dottie and John-as they are known to their fans-offer practical, knowledgeable tips to guide you through the bewildering rows of bottles found in wine stores and groceries. They help expand your wine interests to include more than the familiar Chardonnay or Merlot you've been drinking for years by starting with a simple exercise: buy two similar wines, put them in paper bags, and taste them. When you have decided which wine you prefer, you've taken the first step.
You Should Also Read:
A Primer in Tasting Wine
Bella Wine Shop
How To Host A Wine Tasting


Editor's Picks Articles
Top Ten Articles
Previous Features
Site Map





Content copyright © 2022 by Paula S.W. Laurita. All rights reserved.
This content was written by Paula S.W. Laurita. If you wish to use this content in any manner, you need written permission. Contact Peter F May for details.