The Middleman -- Interview with Matt Keeslar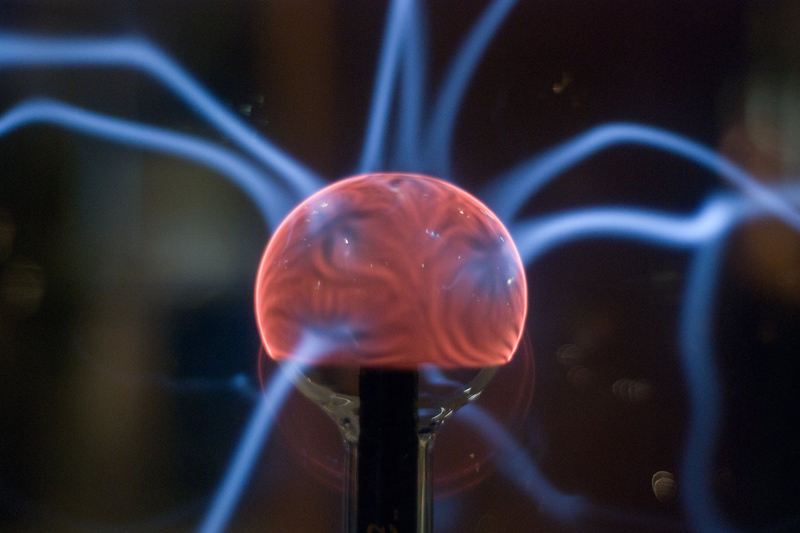 In ABC Family's new series "The Middleman," airing Monday nights at 8 p.m. ET, Matt Keeslar plays a straight-laced superhero whose favorite beverage is milk—but there's much more to this eccentric character that acts as a buffer between humans and the bizarre.

The character is very different from other things that I've played," says Keeslar, talking to reporters via a conference call interview. "I like to look for different and challenging roles to play, just because it keeps my interest and it keeps me excited about doing something new."

Keeslar, who was trained at Juilliard School in New York, has been seen on screen in everything from "Waiting for Guffman" and Stephen King's "Rose Red" to the SciFi Channel production of "Dune." The actor's body of work, which has included comic roles, stunt-heavy roles and roles heavy in dialogue that must be learned quickly (see "The Last Days of Disco"), are varied and eclectic—but this has all helped him prepare for his stint as The Middleman.

Keeslar says, "I think that the eclectic characters that I've played in the past have helped me to put together "The Middleman" and, even though he isn't a character all in and of himself, he kind of knows a little bit of everything."

The classical training has also helped the actor with the show's dialogue, which often comes at blinding speed. He says, "In a way, 'The Middleman' and the character of the middleman is kind of perfect for a classically trained actor, because it's so focused on the verbal, on the way that he uses language, and a big part of the Julliard training is looking at language-rich plays like Shaw, Shakespeare, or Moliere, where the characters express themselves through very long thoughts with their language rather than a specifically emotional place. Although there's always emotion behind the language, it always has to be the language and the emotion has to be married to one another."

In the pilot, the Middleman is introduced after a lab explodes, unleashing a genetic horror. Art school grad and secretarial temp Wendy Watson (Natalie Morales) is caught up in the event, and runs into the mysterious stranger who comes to save the day. He likes the way she handled herself and recruits her to be his colleague.

Initially, we don't learn a lot about the hero, but Keeslar tells us what we can expect to see in upcoming episodes: "The evolution of "The Middleman" throughout the series is kind of tricky, because he starts off to be so enigmatic and the man of mystery," Keeslar says. "(He) sees himself as one of the rugged individualists, sort of like a Randolph Scott character from a Western, and has chosen a life of solitude. That is explored more and more throughout the course of the series and the difficulties that would ensue from somebody making those choices ….(And there's) the fact that his real family is Ida, his android, a dominating schoolmarm android, and his sidekick, Wendy, who is the only one who is really able to have a life outside of 'The Middleman' organization."

One of the most interesting parts of the new show promises to be the intrusion of the Middleman into his trainee's life. Keeslar, who considers Agent 99 and Maxwell Smart to be the watermark of all male/female crimefighting duos, says this about the ongoing banter between the characters: "I think this owes a lot to 'The Avengers' and to 'Moonlighting' and to many other shows where the male/female characters had a repartee, a banter that they kept going throughout the series that gave them some conflict, but also showed how closely they were connected to one another."

The relationship between the two leads changes as the series progresses. Wendy becomes more proficient at her chosen career, and the Middleman becomes more of a peer than a big brother. "That's something that the writers have worked on creating, this idea that we become soldiers-in-arms, our lives are intertwined in a way that generally only happens in battle…We're crime-fighting partners," says Keeslar. "Aside from that, whatever underlying relationships or whatever will develop in the future, I don't think anyone really knows."

Meanwhile, the Middleman's innocence leads him to some interesting relationship blunders, including making comments with unintentional double entendres about sexuality and lifestyle choices. One of his favorite moments in the series so far comes during an episode when the Middleman goes out on a date with Wendy's roommate, Lacey (Brit Morgan).

"It was a great opportunity for me to show that the Middleman isn't just Mr. Perfect all the time, that he doesn't have all of the answers to everything, that he actually has an emotional side to him and a shy little boy side to him, as well as the tough guy persona that he puts on all the time," says Keeslar. But we won't ruin it for you, except to say that the episode involves a Titanic-like yacht and includes a nod to screwball comedies of the 1920s and 1930s.

So much for the human element. But how about those monsters? After filming around eight episodes, Keeslar's already had some interesting experiences immersing himself in the role. For example, there were the trout-craving zombies and the battle with a hundred Mexican wrestlers on an Aztec pyramid set featuring many different types of fighting styles, which Keeslar describes as "a lot of fun, kind of hard work, but also pretty silly." Keeslar and Watson were forced to cover themselves with fish gore

Ah, the joys of translating a comic book to live-action TV. For Keeslar, though, there were other challenges in bringing a pulp hero to life. "To actually see the character in a picture can sometimes be distracting and lead an actor to making bad choices, choices of playing heroic rather than playing a human. That was my initial challenge: to make the Middleman less comic-book and more human," says Keeslar. "You have to be much more subtle with your choices as an actor, because otherwise it would look like eye-popping, manic acting, more like pantomine than actually acting like a human."

Keeslar, who lists his personal heroes as Marlon Brando, Kurt Vonnegut, William Hurt and Kevin Kline, knows what kind of hero the modern world wants. "A hero in the present day has to be able to draw from many areas, and you'll see that in 'The Middleman,'" he says. "The reason that he is effective is because he can speak Hebrew and Chinese, he can fight in a kung fu style, yet is very interested in art and artists and is offended when somebody is plagiarizing Wendy's paintings. He's a person who takes in the full picture, the big picture of what's going on in the world, and I think that that's what makes an effective hero, someone who understands the interrelatedness of humanity and the fact that our global world is getting smaller and smaller."

If that's also the kind of hero the television viewing audience wants, then "The Middleman" will be a hit—and Matt Keeslar will be, too.

Don't miss "The Middleman," airing Monday nights at 8 p.m. ET on ABC Family.
You Should Also Read:
ABC Family


Related Articles
Editor's Picks Articles
Top Ten Articles
Previous Features
Site Map





Content copyright © 2021 by Helen Angela Lee. All rights reserved.
This content was written by Helen Angela Lee. If you wish to use this content in any manner, you need written permission. Contact Helen Angela Lee for details.