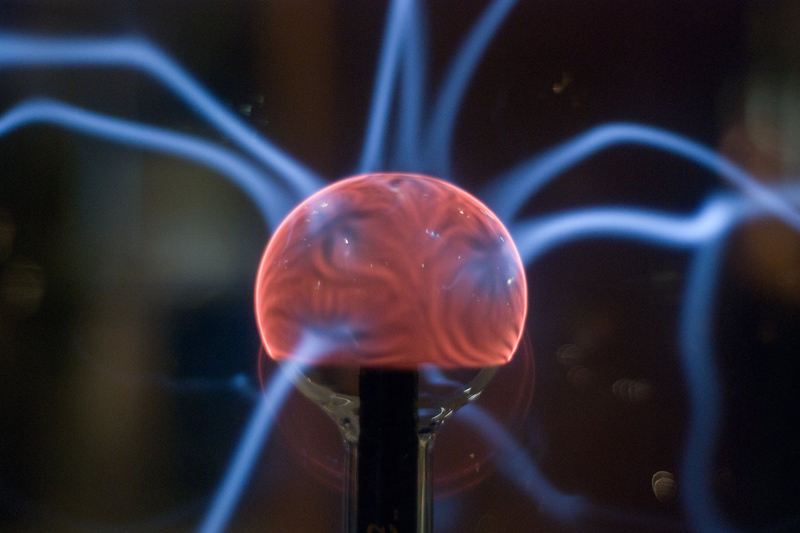 The "Sharknado" phenomenon is one that not many people - including the principals involved - could have predicted. The Syfy cable channel has been making these campy, independent horror films for years - the "Megashark" series, for example - and had cultivated a core audience that enjoyed the humor and hilariousness of these crazy TV B-movies. 



But "Sharknado," for some reason, really blew up. Apparently, during the first airing of the movie in July 2013, viewers were putting out 5000 tweets a minute on Twitter about it. The debut didn't rack up big numbers, but two additional airings of the movie that same month did - the third airing attracted about 2.1 million viewers, according to Syfy. It wasn't long before a sequel was ordered. It aired in summer 2014, and Sharknado 3 is due out summer 2015.



Director Anthony C. Ferrante, in a 2014 conference call to press, noted, "You just try to make the best project possible. What happened with this thing - it's lightning in a bottle. We didn't tell people to show up and make it a Twitter phenomenon. It just happened. And that's kind of cool."


The secret to Sharknado's success, Ferrante says, is multifaceted. "I think what happened was that there was something silly about the title and it seemed ridiculous…We were daring them to watch it to see if we could fail, and yet we kept delivering every 10 minutes with some big-action set piece." He said, "There is nothing that anybody could pick apart in it, and they just liked it….we were this fun little film that people didn't have to spend $50 at a movie theater to go take their family to." 



The Story



People who enjoy these films really have to throw any thought of credulity out the window. The concept: a big old storm full of whirling sharks attacks Los Angeles. The concept of Sharknado 2: The Second One: A big old storm of whirling sharks attacks New York. The concept of Sharknado 3: A big old storm of whirling sharks attacks An Unknown As Yet City. To kill the sharks, knives and axes and chainsaws are involved. There's blood. There are guts. There's meh acting, ho-hum effects, a not-too-impressive budget — and a lot of fun, if you can get past the ridiculous bizarre-tornado-full-of-malicious-attacking-sharks thing. So, basically what you'd expect from a movie called "Sharknado." Just remember to check your common sense in at the door before you sit down to watch it.



Ferrante said, "I think the misnomer about Sharknado is, people get hung up on the fact that sharks can't exist in a tornado and tornadoes can't do what they do and all that stuff. And the simple explanation on our end is that it's a sharknado. It's like our Frankenstein, our Freddy Krueger, our Jason….If [a shark] shoots through a car window - yes, a shark can't do that, but a sharknado can. So that opens up the imagination of what you can do and we were able to do a lot of crazy stuff because we were freed by the fact that we could do anything."



The Production

During pre-production, "Sharknado" was actually called "Dark Skies." It's likely that part of the success of "Sharknado" had to do with its silly but evocative title. 

As with other small-budget movies, there were limitations on what the "Sharknado" series could and couldn't do. The crew didn't have the luxury of time, for one thing. Ferrante said that they filmed "Sharknado 2" in February 2014, over 18 days (versus three or four months for big-profile film productions). The CGI effects were dropped in, and the movie aired at the end of July 2014. That's a fast turnaround. On the other hand, because the production was small, they could film in Times Square, where only small crews were allowed for a few hours at a time. This isn't a big problem for a smaller production crew like the one that put "Sharknado 2" together.



Because the budget wasn't so big, actors didn't use stunt doubles. They did, however, play the movie totally straight despite the hilarity built into the situations. 

Actress Tara Reid, who plays April, said, "You had to play it serious because if you didn't - if we were playing it laughing the whole time, then the storyline wouldn't even make sense. It's by taking it serious[ly] in such an absurd, crazy environment and that's where the jokes come from."



Ferrante makes no bones about it, either: "I think the key actually to this whole franchise is having everybody playing it straight," he said.



It's probably true that social media played a large role both in the popularity of "Sharknado" and the scale of the sequel, which truly was filmed in New York (as compared to places like Vancouver, where many low-budget shows take their productions in order to save money). 

But don't expect to learn anything from watching these films.

Actor Ian Ziering said, "Just enjoy, knowing that you're going to have an hour and a half of just pure entertainment and have fun. If you're going to ask the deep questions, then you know what - you should see 'The Notebook' because this is not like that." 



Yeah, don't expect to learn anything about sharks, either. In fact, you could say that "Sharknado" depends on misunderstanding these amazing creatures to build fear and loathing into the situations. That's okay - it's a horror movie, no one expected to be educated. As Ian Ziering has noted, this movie isn't exactly National Geographic.



The Characters



Fin Shepard (Ian Ziering): A surfer who let his career destroy his marriage, he now owns a bar. Throughout the two movies, he gets the most epic shark kills.



April Wexler (Tara Reid): Fin's ex-wife, whom he sets out to save in the first "Sharknado." Following the events of the first movie, she writes a book on surviving a sharknado. In the second movie, there are a few hints in the dialogue that the sharks know who she is. She loses her hand in "Sharknado 2," very early on, and replaces it with a circular saw-like implement for killing sharks.


Claudia (Aubrey Peeples): April and Fin's angsty teenage daughter.



Matt Shepard (Chuck Hittinger): April and Fin's son, who is in flight school and develops an attraction to Nova during the first film.



Baz (Jaason Simmons): Fin's right-hand man in the first film.



Nova (Cassie Scerbo): A bartender at Fin's joint, who comes along to help. She likes Fin at first, but transfers her affections to his son. She gets eaten by a shark, but that doesn't last long.



Skye (Vivica A. Fox): Fin's sidekick and old flame in the second movie.



The Brody Family - Martin, Ella, Mora, Vaughn (Mark McGrath, Kari Wuhrer, Courtney Baxter, Dante Palminteri): Ella is Fin's sister. Martin is Fin's childhood friend. They become sidekicks during the sharknado attack on New York. 



The second "Sharknado" film featured more cameos than you can shake a stick at, including Robert Hays, Will Wheaton, the cast of "Today," and many more. Yes, most of these people were eaten by sharks.


The Movies



"Sharknado" (July 11, 2013): A freak storm hits L.A., where bar owner Fin sets out with Baz and Nova to rescue his ex-wife and teenage daughter at their house. Following the rescue, they go to the flight school where Matt is hiding out. Turns out sharknadoes can be killed with bombs, so Matt and Nova take a helicopter up to get the bombs in the right place. 


"Sharknado 2: The Second One" (July 30, 2014): Fin and April fly to New York to see Fin's sister, but a sharknado kills the airplane's pilots and take April's hand (literally). It turns out that three sharknadoes are converging upon the area at once. Fin and his crew must battle sharks in skyscrapers, in the subway, at a Mets game, the Statue of Liberty, and the Empire State Building. New Yorkers are ready to bite back. 



Related Articles
Editor's Picks Articles
Top Ten Articles
Previous Features
Site Map





Content copyright © 2023 by Helen Angela Lee. All rights reserved.
This content was written by Helen Angela Lee. If you wish to use this content in any manner, you need written permission. Contact Helen Angela Lee for details.