EW's "The Sci-Fi 25" Needs Work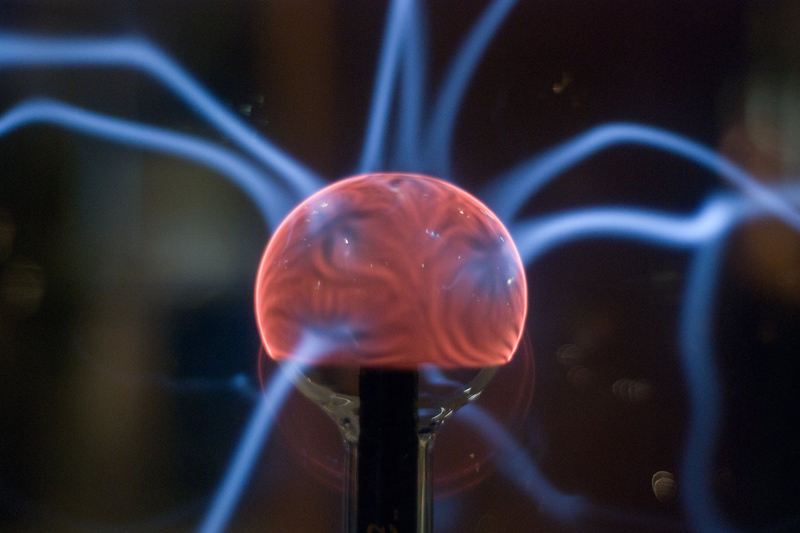 Entertainment Weekly is just asking for a bruising by coming out with a list like this one: "The Sci-Fi 25" purports to list the top 25 movies and TV from the last 25 years (see Related Links at the bottom of this page if you haven't read it yet). Where do I even start?

1. I'm going to quibble with the methodology and say that in 10 years, a list like this should not be complete without video games and possibly comic books on it. Tell me that Halo and its Master Chief do not deserve to be on this list. What about animated TV shows? The list includes only "Futurama" and "Star Wars: Clone Wars," but come on. "Futurama" was kinda cute, but "Robotech" was fabulous.

2. Secondly, I'm going to say there are at least two glaring omissions on this list that I can think of, just off the top of my head. The first is "Babylon 5." How can you leave this show out of any top list of scifi events? And "Return of the Jedi." Granted, it was probably the weakest of the original trilogy, but it still deserves to be up there. And the newer "Star Wars" films didn't even rate above "Galaxy Quest" and "Starship Troopers"? You're kidding me.

3. There's some pretty iffy scifi on there. Can anyone who's actually seen the movie tell me if "Eternal Sunshine of the Spotless Mind" really counts as scifi?

4. The top two simply are not right. "The Matrix" does not deserve the top spot, though it does deserve to be on the list. The new "Battlestar Galactica" is wonderful, but number two over the last 25 years?

5. Did I mention that "Galaxy Quest" and "Starship Troopers" are among the top 25? Why? I enjoyed both these films, but considered them throwaways. And if you look at all the scifi from the last quarter century—please.

6. I actually liked "Terminator 3." So there.

7. "Star Trek: The Next Generation" deserved to be higher than number 8, in my opinion.

8. "Firefly/Serenity" deserved to be higher than number 15.

9. Putting "Doctor Who" at 23 is an absolute crime. We're talking about a show that spans decades here.

10. I think I'd have put in "Trekkies" instead of "Galaxy Quest," since the list seems determined to slip in some parody/satire (see "Futurama" and "Galaxy Quest").

11. Surely "Star Trek IV" and "Star Trek VI" deserve a little recognition here?

12. If you're going to include "Heroes," shouldn't you open up the list to other superhero offerings? I admit this might be a bit unwieldy. Still, I think the "Spiderman" movies and possibly "Batman Begins" deserve a nod.

I know most of you other scifi fans must have other problems with the list. Or perhaps you'd like to defend EW? Tell me what you think!

UPDATE 5/17/07: EW Issues Viewer's Choice Scifi Top 25

Entertainment Weekly has issued "Space Bawls," after getting over 1,000 comments about their choices for Top 25 of the past 25 years. I will say I totally agree with the reader who wrote that "Heroes," "Lost" to some extent "Buffy the Vampire Slayer" are fantasy and not scifi shows that EW has given disproportionate coverage to over the years (don't get me wrong, I like them all). I disagree that "Independence Day" should have been included or "12 Monkeys" and "The Fifth Element," (all fine films, but not top 25 material in my book), but kudos to everyone for calling EW on "Stargate SG-1," "Farscape," and "Donnie Darko." And "Ghost in the Shell" and "Akira." I still can't believe they left out "Babylon 5" the first time.

I still believe they should have split the list separately into movies and TV or, alternately, included video games and comics (if they're going to include superhero fantasy anyway)—the last 25 years wouldn't have been complete without the marriage of Spiderman and MJ, the deaths of Superman and Captain America, or the debut of the Master Chief. For the new list, check out the links at the bottom of the page.

You Should Also Read:
EW.com's The Sci-Fi 25
EW.com's Space Bawls


Related Articles
Editor's Picks Articles
Top Ten Articles
Previous Features
Site Map





Content copyright © 2022 by Helen Angela Lee. All rights reserved.
This content was written by Helen Angela Lee. If you wish to use this content in any manner, you need written permission. Contact Helen Angela Lee for details.