Fall 2009 New TV Previews - ABC and NBC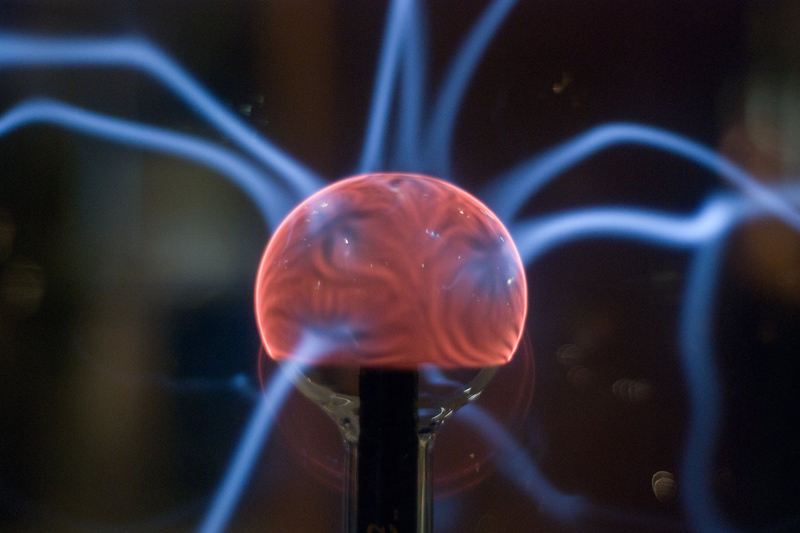 "Eastwick," debuts Wednesday, September 23 at 10 p.m. ET on ABC

In a seaside village called Eastwick, three young women discover special powers. Roxanne (rebeca Romijn), Kat (Jaime Ray Newman) and Joanna (Lindsay Price) never got along because they are so different--Roxie is the free-spirited artist, Kat's an overworked mom, and Joanna is a shy local reporter. But after a strange encounter in the park they become fast friends and wish for their lives to change. Enter Darryl Van Horne (Paul Gross), seductive wealthy bad boy, and on his heels the change these women are looking for. But maybe they should be careful what they wish for.

Our take: Yes, this is based on John Updike's classic novel and the 1987 movie version. It's billed as "brimming with romance, mystery and dangerous charm." This isn't the first time the story's been attempted as a series, but it's gotten further than the others. We're wondering if it'll be influenced by shows like "Charmed," "Buffy the Vampire Slayer" and "Veronica Mars"; if it is, perhaps it'll be worth watching.

"FlashForward," debuts Thursday, September 24 at 8 p.m. ET on ABC:

One day (April 29, 2010 at exactly 10 p.m. Pacific time), everyone on Earth blacks out for two minutes and 17 seconds. During this time, they see a series of events from their own future, six months ahead. People start to chronicle what they saw during this time in their "flashforwards" on a Web site called the Mosaic Collective. What caused the blackouts? Can people change their own destinies, as seen in these visions? If so, does that change other destinies? The story focuses on L.A.-based FBI agents Mark Benford (Joseph Fiennes) and Demetri Noh (John Cho), who are in a car chase when this happens, along with their group of acquaintances--Mark's wife Olivia, their boss Stanford Wedeck (Courtney B. Vance) and colleague Janis Hawk (Christine Woods), Mark's friend Aaron (Brian F. Boyne), and Nicole the babysitter (Peyton List).

Our take: I'm going to go out on a limb here and proclaim "FlashForward" to be this season's "Lost" clone. Just hearing the synopsis you can't help thinking about "Lost" flashbacks and flash forwards, and the great mysteries to be solved about whether the future can be changed and what exactly happened to everyone. And even non-astute observers will note the presence of actors like Sonya Walger and Dominic Monaghan, known best to those who've been watching the events unfold on "Lost." Brannon Braga of the "Star Trek" franchise and "24" is one of the executive producers, along with David S. Gover (he co-wrote the two latest "Batman" movies), Marc Guggenheim ("Eli Stone") and Jessika Borsiczky ("Revelations"). Word is, the show will need at least three seasons to cycle through its mythology, and possibly up to seven to get the story concluded. Those in the know seem to think the show has promise, but also not as interesting as "Lost." We can't help thinking, along with other critics, that if the mystery involves the future six months from April 29, 2010 the story is either going to be very rushed or it's going to be drawn out a bit too long (three to seven seasons?). And naturally, we also think that April 29, 2010 will feature some big sweeps-related episode That.Changes.Everything.

"V", debuts Tuesday, November 3 at 8 p.m. ET on ABC:

In this reimagining of the 1983 miniseries and 1984 TV series, humans encounter aliens for the first time. One day, motherships appear over every major city in the world. It soon appears that these Visitors, known as V's, are friendly and offer to share their advanced technology. But the V's build a following that in itself could be dangerous; the devotion they inspire in some of their new human friends might be part of a malevolent agenda. And FBI Counter Terrorist Agent Erica Evans (Elizabeth Evans) discovers that each V has a secret underneath his or her skin, one that may threaten everyone's lives. Morena Baccarin ("Firefly" plays Anna, the leader of the V's; Scott Wolf is Chad Decker, a news anchor who wants an exclusive interview with her; Joel Gretsch plays Father Jack, a priest who discovers dissidents who don't believe the V's are what they say they are.

Our take: We loved the original "V," and we're looking forward to seeing what they do in this remake. As old-school fans, we're skeptical. We're rubbed the wrong way by the use of the abbreviated word V to refer to Visitor; does that really need to be shortened? In the original, "V" stood for "Victory" in a story that was basically an allegory of World War II; turning that around and at least making it more obvious that "V" probably stands for "Visitor" seems more superficial and less interesting, somehow. But perhaps this is all semantics. What we actually know, according to the great folks at Ain't It Cool News, is that production was stopped for two weeks this fall, which is never a good sign because it implies that someone was unhappy with the scripts. We know the show has several "Firefly" actors and talent involved, and that executive producer Scott Peters of "The 4400," who wrote the script, may be taking a backseat to Jeffrey Bell of "Angel" and "Alias." The pilot, screened at San Diego's Comic-Con, has apparently been subject to re-shoots since then. Those who've seen bits of the show have given it mixed reviews; we hope for something great.

Day One, debuts post-Olympics 2010 Mondays, 9 p.m. ET on NBC:

The official details on this one are sketchy at this time; we know that this is a thriller that tells about life on Earth following a global catastrophe involving meteor-like projectiles that create huge towers on the landscape. The world's infrastructures are devastated, and a band of survivors from one apartment building in Van Nuys, Calif. must unravel the mystery of what happened as they face an uncertain future. We believe there are aliens involved, and possibly time travel. Stars include Adam Campbell, Catherine Dent, Julie Gonzalo, David Lyons, Derek Mio, Carly Pope, Thekla Reuten and Addison Timlin.

Our take: Executive producer Jesse Alexander is a veteran of "Heroes," "Lost" and "Alias," while director Alex Graves has done "Fringe" and "Journeyman," so the show's got some scifi guns behind it. So far, "Day One" has some critics thinking it'll be better than other similar shows (like "FlashForward" and "V"), so it's starting to get good buzz and we're looking forward to seeing it mid-season. Check listings at the end of February or early March, after NBC's coverage of the Olympics ends.
You Should Also Read:
ABC
NBC


Related Articles
Editor's Picks Articles
Top Ten Articles
Previous Features
Site Map





Content copyright © 2023 by Helen Angela Lee. All rights reserved.
This content was written by Helen Angela Lee. If you wish to use this content in any manner, you need written permission. Contact Helen Angela Lee for details.