Captain Power and the Soldiers of the Future 101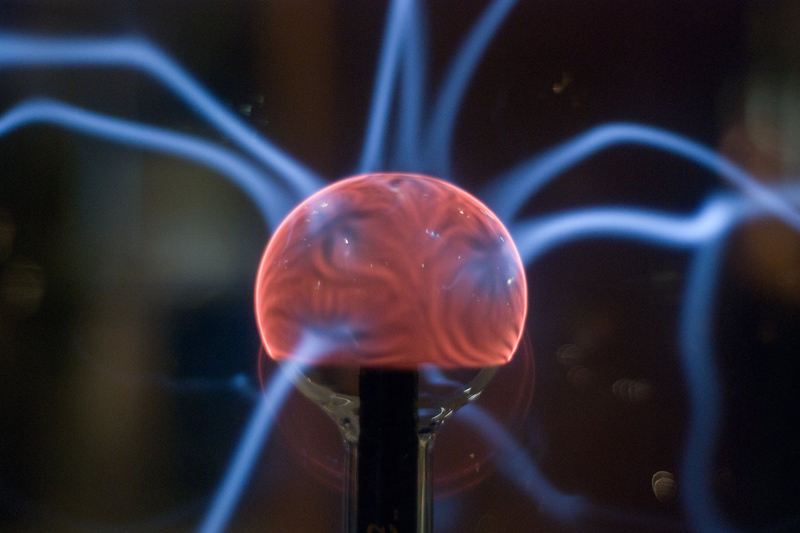 In honor of the DVD release of "Captain Power and Soldiers of the Future" (finally!), we're offering this quick primer on this series and why you should run out on Day One to grab a copy.


SPOILERS AHEAD!!! Please note. This show may have been billed as a kids' show but it isn't, and some things happen that you may not want to know about.





The Series



It's Earth in the 22nd century (2147, to be exact), after the Metal Wars. Lord Dread is in charge of this post-apocalyptic world. He's not just a despotic leader ruling from Volcania, but the master of the Bio-Dread empire--and the Bio-Dreads are intelligent machines designed to hunt down and "digitize" human survivors. Resistance fighters and groups of survivors dot the landscape here; among the most legendary is Captain Jonathan Power (TIm Dunigan) and his five-person crew, who use special powersuits to "power up" and take on the machine minions of Lord Dread and his Bio-Dreads, Soaron and later Blastarr.



Billed as a children's show, the label did "Captain Power" no favors. In fact the show was innovative and adult in content. While the format was seemingly kiddified, with five mostly young people in powersuits battling a robotic empire in a half-hour weekly timeslot, that description of the series doesn't do it nearly enough justice, or recognize the technological and dramatic quality of the one-season show.

The Cast



Captain Power's team consisted of five members. Jonathan Power himself was the son of the man who invented the powersuits. His second in-command was Major Matthew "Hawk" Masterson (Peter MacNeill), a friend of his father's. Sergeant Robert "Scout" Baker (Maurice Dean Wint), a mechanics wiz; Lieutenant Michael "Tank" Ellis (Sven-Ole Thorsen), a genetically-engineered muscle man; and Corporal Jennifer "Pilot" Chase (Jessica Steen), an ex-Dread Youth operative; rounded out the team. Also starring in the show was David Hemblen as Lord Dread and Bruce Gray as Mentor, the computer with a likeness to Power's father. Soaron and Blastarr, the Bio-Dreads, were personalities in themselves, as was Overmind. The show was created and executive-produced by Gary Goddard.



Why It Failed, and Shouldn't Have




Back in 1987, this syndicated series ran for just one season. It should have run for longer, but it had a couple of major stumbling blocks (other than the usual) that it was ultimately unable to overcome.



1). The title. "Captain Power and the Soldiers of the Future" was cutesy and kiddified, giving an idea of the series that was simply not true. Actually, for a Saturday morning kid series (the show was actually syndicated but did appear as part of the weekend lineup in many markets), the show was rather sophisticated in character and plot.



2). The toy tie-in connection. The show was conceived as one step beyond your average toy tie-in TV show, and was produced in conjunction with Mattel. If you purchased a toy, it interacted directly with your TV screen. The creators of the show have said they were required to add in a certain minutes of direct toy interaction per episode. This tie-in had several parents' groups up in arms about the blatant marketing ploy. The vehement resistance to the show by these ignorant groups, along with creative restrictions caused by the action requirement in each episode, didn't exactly help the show's popularity. 



For those who actually watched it, "Captain Power and the Soldiers of the Future" offered a fully-realized world with interesting character development and mature stories. Sure, lots of episodes were somewhat formulaic; they mainly consisted of a few battles with endless legions of rather throwaway troopers (think battle droids) and an appearance or two by the Bio-Dreads, along with witty one-liners from Power's team as they decimated the bad guys. 

But "Captain Power" had some great things going for it as well. For one thing, the combination of computer-generated animation (CGI) and live action in the series was innovative for the time; the Bio-Dreads were pretty cool-looking, and I can't think of an earlier show that composited CGI into live action. And don't forget, the interactive technology that allowed toys to work with the screen was also pretty new. You received points for shooting enemies, and you lost points for missing. These toys still work, by the way, if you have a tube TV.



Among the writers involved were Larry DiTillio and J. Michael Straczynski, whom as you may recall went on to create and write the convoluted but character- and story-saturated "Babylon 5." (In fact, there's a reference to a place called Babylon 5 in "Captain Power.") The acting was usually not bad--how much emotion can you inject into pithy one-liners, anyway? And in some cases, it was brilliant. The mostly Canadian actors could have had more opportunities to show their acting chops, and probably would have if the show had entered the second season. But one character especially, Jennifer "Pilot" Chase (Jessica Steen at age 19), was developed amazingly well in the first season. And her death at the end of the season was devastating to many of us who had never experienced such a thing in a kids' TV show before.



In another innovative move for a kids' TV show of the period (or any TV show, frankly), the never-produced second season was rumored to be addressing Power's downward spiral after the death of Pilot, who had finally admitted her love for him at her death. New characters were to have been brought on, including a possible love interest for Tank, and others would have had to take on the leadership role that Power was neglecting. 

Think about the other shows that were being aired in 1987. How many of them were daring enough to kill someone off and then explore the aftermath? Or, for that matter, do an ongoing, drama-filled story arc like the ones we see all the time today? This was a show ahead of its time.



There are rumors today of a new reboot. We can only hope!



Significant Episodes



1. "Shattered" (9/20/1987) - The first episode aired in the U.S., in which Power receives a transmission from an old flame. He sets out to meet her, but the reunion turns deadly.



12. "Gemini and Counting" (1/10/1988) - A deadly virus is decimating the remaining population of humans. Pilot proposes to use her old Dread Youth uniform to infiltrate a medlab and steal the vaccine. During her mission, she encounters a young Dread Youth member, Erin, that reminds her of her origins. She hopes to help Erin the same way Power and his team helped her when she left the Dread Youth.



14. "Judgment" (1/31/1988) - After a crash landing, Pilot goes for help. A young villager at a nearby settlement recognizes her from her Dread Youth days, and she is put on trial. But is she the only culpable one? Jessica Steen does an amazing job in this one.



15. and 16. "A Summoning of Thunder, Parts 1 and 2" (2/7/1988-2/14/1988)- On the anniversary of Dr. Stuart Power's death, Jonathan goes to visit his grave. This becomes an opportunity for Lord Dread to ambush him--and to revisit how the war started and how a friend named Lyman Taggert became Lord Dread. 



18. "Freedom One" - The voice of the East Coast resistance, a woman whose radio show inspires many during these dark days, organizes a meeting between the leaders of the humans--but what is her real motive? 



19. and 20. "New Order Parts 1 and 2" Subtited "The Sky Shall Swallow Them" and "The Land Shall Burn," (3/6/1988-3/13/1988) - Captain Power and his crew discover that a new phase of the Bio-Dread Empire, Project New Order, is about to begin. This involves mass digitization and a confrontation in Volcania with Lord Dread.



21. and 22. "Retribution Parts 1 and 2" (3/20/1988-3/27/1988) - Blastarr helps Dread locate Power's base by way of the teleportation gates, around the same time that Lord Dread's human consciousness is ready to be transferred to a machine body. The machine forces attack. Pilot is the only member of the team inside the Powerbase, and she must keep the technology and information contained there away from Dread--at all costs.



The December 6, 2011 DVD Release



Fans of Captain Power have been clamoring for the DVD release for ages. Gary Goddard and crew have obliged at last, and the new DVD four-disc set includes plenty of extras, including cast and crew commentary, the never-aired-in-the-U.S. TV movie "The Legend Begins," a documentary "Out of the Ashes: The Making of Captain Power," as well as "Season 2: Declassified." Pre-orders are currently available on amazon.com.




Related Articles
Editor's Picks Articles
Top Ten Articles
Previous Features
Site Map





Content copyright © 2023 by Helen Angela Lee. All rights reserved.
This content was written by Helen Angela Lee. If you wish to use this content in any manner, you need written permission. Contact Helen Angela Lee for details.