SciFi TV Reboots We'd Like to See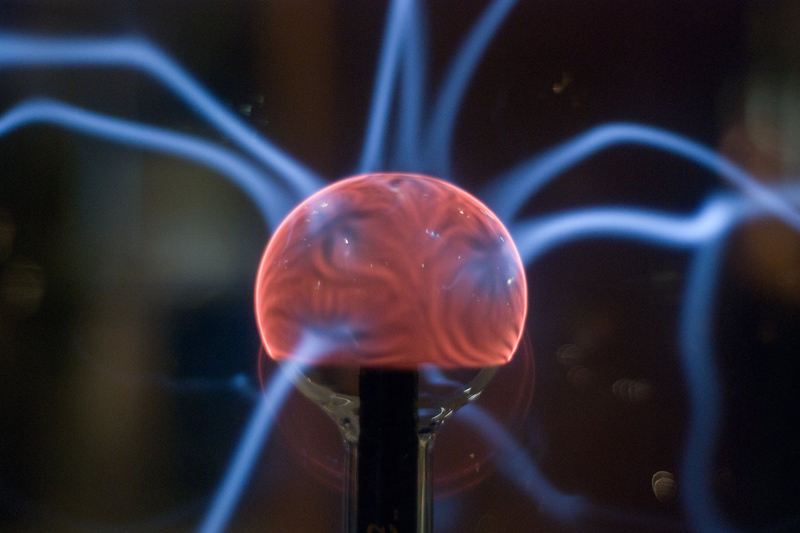 Seems like Hollywood has come down with a massive case of Imitation-itis. The ones who come up with the stories, whoever they are, can't seem to write an original tale to save their lives. Seems like even the bad shows are getting remade for either the big screen or the small screen. So, let's join the fray. Here are five shows we'd actually like to see remade with a more contemporary vision.

"The Tripods": You may not remember much about this half-hour British TV show from 1984, based on the trilogy of novels by John Christopher. The TV show itself is dated, but the themes are still vital and thrilling. And with today's technology, this could be a really cool story to tell. Three boys, Will Parker (John Shackley), Beanpole (Ceri Steel) and Henry (Jim Baker) find themselves caught up in the battle against the metal alien invaders who have occupied Earth for years. The story takes them across a pre-industrial green landscape, through caves and mountains, and into an alien city. We'd love to see a more modern interpretation of what the Tripod city looks like, and another attempt to put the story on the small screen.

"Robotech": Actually, there are a number of cartoons I'd like to see rebooted, like "Battle of the Planets" and "Voltron," but number one on my list is "Robotech." I think it'd be exciting as a live-action series. I also think given our current pop culture environment, something very interesting could be said with the treatment of Minmei's rocketing superstardom within the closed, war-torn society of the SDF, and the effect of her singing on the Zentraedi soldiers. Plus, Rick and Lisa's love story is one of the best and most poignant that's ever been portrayed on TV, animated or not. But that's just my personal opinion.

"Buck Rogers in the 25th Century": Ever since Buck Rogers first appeared in about 1928, versions of this story have consistently appeared in books, comics, TV and film. In fact, Buck is credited with first introducing audiences to the idea of adventures in space. Every one of the previous versions has been reflective of the times; in the 1930s, the mythology featured stereotypical bad guys with Asian/Mongolian characteristics. The last TV show, from the 1970s,k was a bit disco. The most recent version of the story I know of, based on a role-playing game by TSR from 1988, was more sophisticated. It featured better female characters (Princess Ardala, Wilma Deering), cool bad guys (Killer Kane included, whose previous relationship with Wilma added some nice drama) and interesting allies (Black Barney and his pirates). What would a version from 2010 look like? According to Wikipedia, Frank Miller and OddLot Productions, who are working on the movie adaptation of "Ender's Game," (I'll believe that when I finally see it!), are doing a new Buck Rogers movie. So perhaps my reboot is not far off, after all.

"Small Wonder": "She's fantastic, made of plastic, microchips here and there…" I know, I know. I just lost a lot of sci-fi cred for admitting I watched this syndicated sitcom back in 1985-1989. You could argue that the premise of the show is simplistic and a bit silly. I would agree. But still, I'd like to see what someone could do with it in our current environment. Maybe it could be a CW show and Vicki the robot could be slightly older? Or perhaps they could keep it light and funny and put it on ABC Family or something. We don't have enough scifi comedy on the air, and I rather enjoyed the juvenile adventures of Vicki (Tiffany Brissette) and her brother Jamie (Jerry Supiran) as they grew up. But I'd be okay if they turned this one into a drama as well. It'd probably be a little bit "Kyle XY," but there's nothing really wrong with that…

"Lost in Space": I realize this franchise was already rebooted in a 1998 movie, but I didn't see it, and neither did anyone else I know. I'm sure that the forgettable remake was done with darker, more sophisticated storylines and bigger special effects; I'm also sure that it probably lacked soul--the silly charm that the original had. Maybe now we could redo it as an even more complicated, angst-ridden series with a ridiculously overblown storyline that is revealed over at least four seasons, and J.J. Abrams could direct…or maybe a parody would be better? Well, there's a reason I'm not in Hollywood. I just know that the story still has potential, and I'd like to see it reached.

What classic TV shows would you like to see rebooted? And why? I'd love to hear from you!
You Should Also Read:
Internet Movie Database


Related Articles
Editor's Picks Articles
Top Ten Articles
Previous Features
Site Map





Content copyright © 2022 by Helen Angela Lee. All rights reserved.
This content was written by Helen Angela Lee. If you wish to use this content in any manner, you need written permission. Contact Helen Angela Lee for details.