Taylor Body Fat / Water 5559 Scale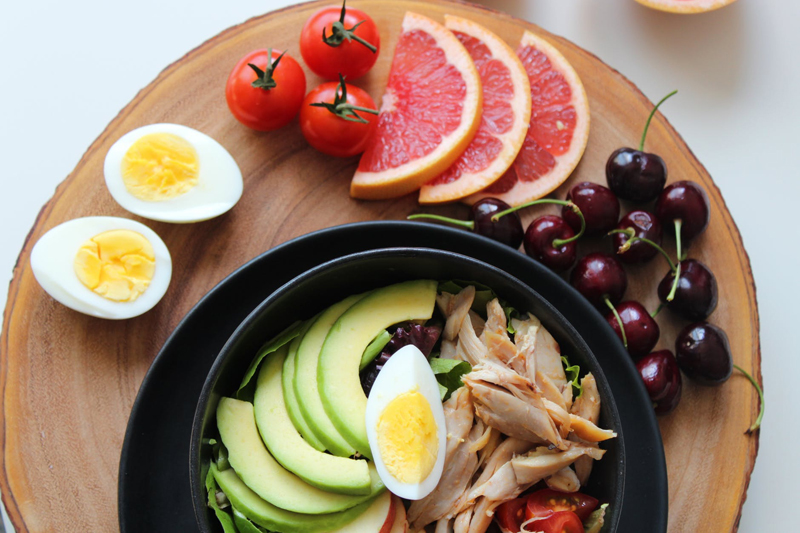 We already had a Taylor scale that showed us body fat. When we saw this new Taylor scale that showed body fat AND body water content, we had to have it.
First off, setup is SUPER easy. The instruction booklet gives you step by step instructions, but really, you don't need it. You push the push the SET button. Then you set your height, age, and gender. Ah yes, you choose if you're athletic or regular. That's it! You can set up to 4 different spots to program in for different people in the household. It takes about 5 minutes total to set up everyone in your house.
Then using it is equally simple and you can use your toes. For example, I'm in spot #1. So I stand in front of the scale. I press the power button with my toe. It comes on automatically to the #1 spot. Then I hit the set button to say yes, I'm the #1 person. That's it! I stand on it and it gives me my measurements.
My boyfriend is #2. So when he goes to use it, he presses the power button to turn it on. It comes on to #1 (of course). So he presses the up button once with his toe, to set it to 2, then hits the SET button. That's it, he's all set. He has to make one more button press than I do. What a gentleman.
Now, on to the actual measurements. The key here is comparing yourself day to day. So when you step on it, in bare feet, first it does your regular weight. That is pretty obvious - it is how much you weigh. The scale is accurate to within 0.2 of a pound. It can also read in kg.
Once that is done, it sends a mild electrical signal through your system. Depending on how your body is made up, that signal takes a longer or shorter time to get from one foot to the other. That's how the scale knows how much of you is water and fat. By using that calculation, along with your height and weight, the scale knows how much of you is fat and water. It then reports that to you. It both gives the actual percentage, as well as a low - medium - high scale rating based on the general population.
This is GREAT for people who are trying to be healthy. Let's say you are 200 pounds. Now, if you are 200 pounds and that is all muscle, that is great! You are very healthy, and the muscle is doing well in keeping your health strong. However if you are 200 pounds and that is 75% fat, that is very bad. All that fat is causing harm to your system. So yes your weight is important - but so is your fat levels.
Water percent is the real improvement with this scale. Let's say you drink 8 glasses of water a day. You might have good quantities of water in you. That is healthy!! But let's say you completely dehydrate yourself and lose 5 pounds in water weight. That is very UNHealthy! You need that water in you for proper health. It's important for you to know if your weight includes water - which is GOOD for you - or is dehydrated. If you're going to lose weight, it needs to be fat you're losing. If you lose weight by dehydrating, you're setting yourself up for all sorts of medical troubles.
Highly, highly recommended for anybody no matter what their health or diet aims are.
NOTE: Update March 2008 - this scale seems to be discontinued, superseded by a higher level machine. I still definitely recommend getting a scale of this type!
Buy Taylor Scale from Amazon.com
Healthy Body Water Percentage Chart
Lisa Shea's Library of Low Carb Books


Related Articles
Editor's Picks Articles
Top Ten Articles
Previous Features
Site Map



Follow @LisaLowCarb
Tweet





Content copyright © 2019 by Lisa Shea. All rights reserved.
This content was written by Lisa Shea. If you wish to use this content in any manner, you need written permission. Contact Lisa Shea for details.