TGI Fridays on Low Carb - The Atkins Menu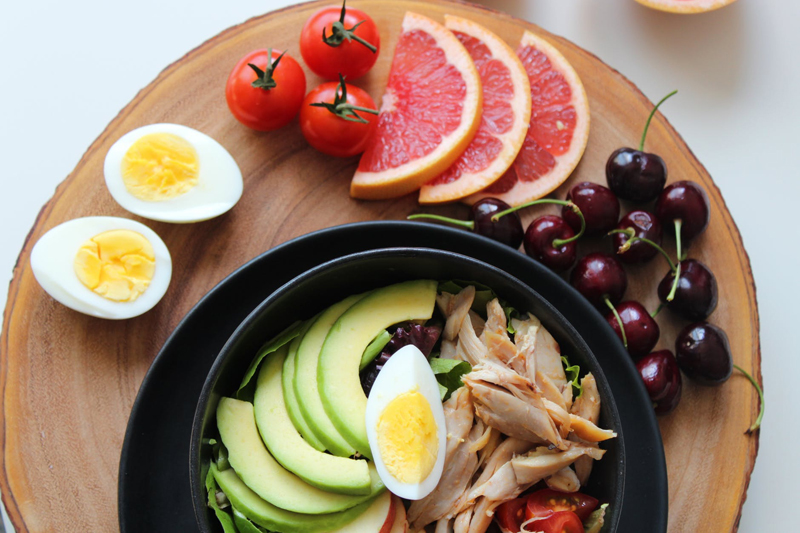 In the past, TGI Fridays was my LEAST favorite restaurant on a low carb diet, because of their awful menu. Now they have a new menu with a section just about Atkins. Is it any better?
First, I really have to give them credit for HAVING the big full color Atkins portion of the menu right up front. It really helps people learn more about low carb eating in a non-pushy way. People who have wondered about the low carb diet can now see for themselves that it isn't about "strange foods" or bad choices. It's about nutritious, yummy food that you can enjoy.
That being said, I was really disappointed when I compared the low carb menu with the rest of the menu. First off, there are only 2 appetizers. These are the spinach dip and buffalo wings. BOTH are just their regular menu items. You pay more for the dip for the veggies ($7.59) vs the tortilla chips ($6.29). The buffalo wings are exactly the same. Even their mild wings are heavy on the burn-your-mouth sauce without adding a great deal of flavor. So far, two strikes.
Next, the main dishes. My boyfriend ordered the "cheeseburger cheeseburger". This is simply 2 cheeseburgers without buns. I ordered the garlic chicken. Here's one of their BIG disconnects. I was brought the "regular" garlic chicken with mashed potatoes. Apparently they didn't even NAME their menu items differently even when they were different choices! And the mashed potatoes were cold (yes I took a quick taste to see if maybe they were mashed cauliflower). So we sent it back and asked for the low carb version. They said they'd make it up fresh and have it out for me shortly.
So we were pretty disappointed when, after waiting for the fresh version, I got in essence the EXACT SAME PORTIONS of chicken and veggies, but without any mashed potatoes - and note that this costs the same as their "regular dish". So in essence they charge the Atkins buyers MORE for their version, because they are paying for the "missing" mashed potatoes. It's $9.99 in either case.
If I hadn't gotten the first plate by mistake, I might have thought that somehow the Atkins version was different ... or better. But no, the two dishes are identical, the Atkins people just don't have to "look at" the mashed potatoes.
This caused us to start examining the other menu items. The Grilled Chicken Caesar was on both menus. The regular version had breadsticks. The Atkins version did not, but was the same price. The Sizzling NY Strip and the Atkins NY Strip were also the same price, $15.79. The regular version said it came with veggies, baked potato, soup and salad. The Atkins version only claimed it came with broccoli, but we didn't get it to know if it came with anything else.
So as much as we REALLY wanted TGIF to work well with Atkins, we were really let down. There is a TGIF right near us and we would have been THRILLED if this had been a good deal - but compared to other similar restaurants, the slow service and medium-OK food has never been high on our list in the first place. For them to charge MORE to low carb people because of a marketing gimmick just seems wrong. The Garlic Chicken seemed like a direct insult of our intelligence - "Pay The Same to Get Less - Because it's Atkins!"
I stand firm on my avoid-this-place rating and would easily drive 10 miles or more past a TGIF's to get to an Outback!
Original Review of TGIFridays
Restaurant Reviews for Low Carb Dieters
Tips for Eating Out on an Atkins Diet
Lisa Shea's Library of Low Carb Books


Editor's Picks Articles
Top Ten Articles
Previous Features
Site Map



Follow @LisaLowCarb
Tweet





Content copyright © 2022 by Lisa Shea. All rights reserved.
This content was written by Lisa Shea. If you wish to use this content in any manner, you need written permission. Contact Lisa Shea for details.