Position Among the Stars – Film Review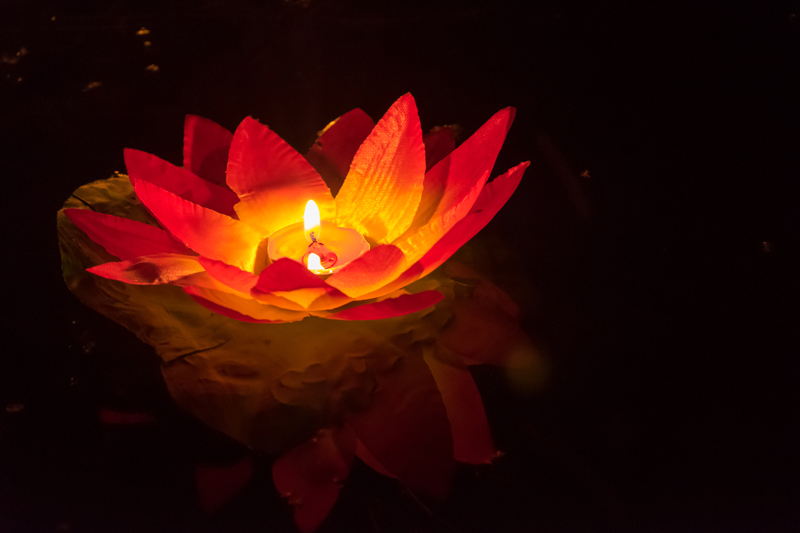 Position Among the Stars is a documentary by a Dutch filmmaker with Indonesian roots. His film takes place in the very poor areas of Jakarta, Indonesia. This film is the third part of a trilogy that covers one family of three generations. The preceding two films are called Eye of the Day and Shape of the Moon. I hope to be able to see the two other films at some point because they cover the daily life events of the same family.

I was especially drawn to the Christian grandmother, Rumidja. She was the voice of reason in the home, wanting her two adult sons to make a decent living to support their family. She was her granddaughter Tari's greatest supporter, eager to have Tari be successful in life so she did not have to live in the slums when she was older. Tari worked hard to complete her high school exams so she could qualify to go to college, something nobody else in the family had done. Rumidja was very proud of her.

Rumidja's son Bakti focused his time on his Siamese Fighting Fish, otherwise known as Bettas. His wife Sri would get very frustrated with her husband, who only focused on the fish he trained to fight and win contests to earn money, instead of looking for more lucrative means to feed his family. The last straw was when he used precious holy water from the church that the family only received once a year for his fish. Sri, a cook who sold her food for income, then took his fish out of their jars and fried them, causing a very big upset in the house.

Bakti and his older brother Dwi were Muslim. Dwi became very upset with Rumidja one day for taking her young grandson Bagus to her church to pray. Dwi did not want Bagus to learn the principles of another religion. Rumidja was sometimes misunderstood, but she meant well. She looked for ways to help her family learn and live better. When it became clear that they could not afford to send Tari to college, Rumidja mortgaged her home to send her granddaughter to school. On the way to the university Tari is driven through affluent neighborhoods where the homes are mansions, quite the opposite of what she was used to for living conditions.

At the end of the movie Rumidja visited a friend of hers named Tumisah. Tumisah was not in the greatest health so Rumidja brought her a portable gas burner so Tumisah could do her cooking without having to gather firewood every day. Later that evening Rumidja and Tumisah went to sit in a field to look at the stars, and they sang a song together about being among the stars. It made me think that these two older women must have sung songs like this when they were young girls. They sang from the heart.

Even though the film is about the economic changes occurring in Indonesia and how it affects poor families, I connected most with the feelings of the people, especially in their frustrations, struggles, and joy. Rumidja was the instrumental matriarch of the family urging her children and grandchildren to be responsible. She wanted nothing more than for the next generation to do better than the one before. Through Rumidja's eyes I realized that we are all the same no matter where we come from or what conditions we live in. We all have the same hopes, dreams, and most importantly, love for our families.



Related Articles
Editor's Picks Articles
Top Ten Articles
Previous Features
Site Map





Content copyright © 2022 by Debbie Grejdus. All rights reserved.
This content was written by Debbie Grejdus. If you wish to use this content in any manner, you need written permission. Contact Debbie Grejdus for details.