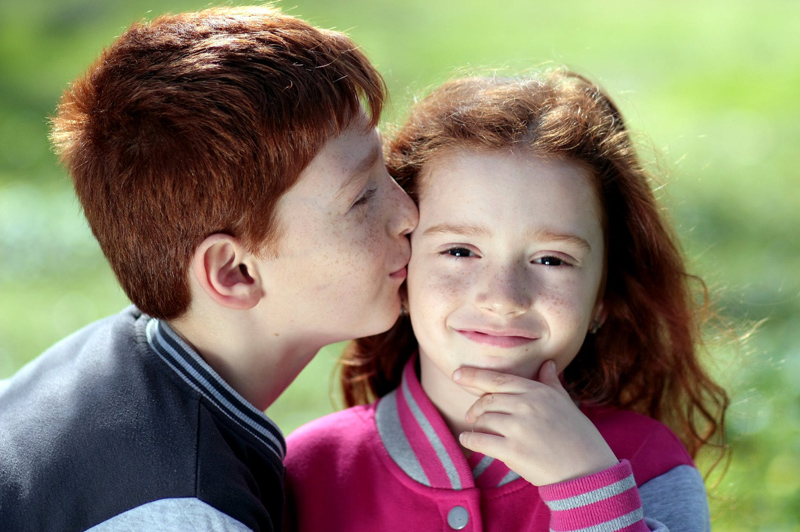 This is the time of year to begin your holiday family movie nights. To get you started, here is a list of holiday movies you can bring home. They are a variety of old and new, classic films and animated shorts. Have fun with your night
in
at the movies!
For all Ages
Home Alone
– Kevin McCallister (Macaulay Culkin) is accidentally left alone at home as his entire family travels to France for the holidays. When newly escaped criminals attempt to burglarize his house, Kevin takes a stand to protect it all alone. Rated PG
The Santa Clause
- A divorced father of one, inadvertently accepts the job as Santa Claus after the real Santa falls from his rooftop and…well, dies (sorry kids). Tim Allen plays Scott Calvin as the new, yet reluctant Santa Claus who "grows" into his role and learns to enjoy it. Rate PG
How the Grinch Stole Christmas
- Jim Carrey brings the animated character to life in this full length feature film. The Grinch is a lonely, mean creature who hates Christmas so much that he tries to stop it from coming to Whoville. Rated PG
Animated
A Charlie Brown Christmas
– After becoming disillusioned with the commercialization of Christmas, Charlie Brown sets out to find its true meaning. Can he discover the true meaning or will his antics just ruin Christmas for his friends? Rated G
How the Grinch Stole Christmas
– This animated 1966 original version of the Grinch includes songs (sung by Boris Karloff) about the grouchiest, "grinchiest" creature that lived near Whoville. He tries to teach the residents in Whoville a lesson by stopping Christmas from coming but ends up learning a lesson or two about Christmas himself! Rated G
Shrek the Halls
- Shrek wants to have the perfect family holiday with his wife Princess Fiona and their three children. However, when Donkey and the gang intrudes, chaos disturbs their peaceful, "silent night". The voices of Mike Myers, Eddie Murphy, Cameron Diaz and Antonio Banderas bring the characters to life once again. Not Rated
Under the Radar
The Family Man
– A single, wealthy, New York investor is given a "glimpse" into his life if he had made different choices. Starring Nicolas Cage and Tea Leoni. PG-13
The Family Man Review
Christmas with the Kranks
– With their only daughter away for the holidays, Luther and Nora Krank (Tim Allen and Jaime Lee Curtis) decide to "skip Christmas". Luther finds extreme pleasure in deflecting his friends and neighbors attempts to get him involved in the normal festivities. However, when their homesick daughter tells them she's coming home for their traditional Christmas at the last minute, the Kranks panic! Rated PG
The Classics
It's a Wonderful Life
– After a disastrous business failure, George Bailey (James Stewart) wishes he was never born. An angel grants his wish and shows him what the world would be like without George Bailey. (1946) Rated -Approved
Miracle on 34th Street
– A man who resembles Santa Claus, claims to be the real Santa Claus and is institutionalized. A lawyer defends his right to believe he is Santa Claus (Kris Kringle) unless someone can prove otherwise. The trial that ensues demonstrates wishes really can come true, if you believe. (1994) Rated PG (1947 Rated Approved)
Comedy with an Edge
The Christmas Story
– Ralphie Parker spends all his free time daydreaming about the best gift he could ever get for Christmas – a BB gun. Will Santa bring it to him, even when everyone he asks says, "You'll shoot your eye out, kid!" Rated PG
Scrooged
– Bill Murray plays Frank Cross, a selfish, cold-hearted television executive. In an outrageous take of Dickens' A Christmas Carol, he is visited by three ghosts to review his life's past, present and future. Rated PG-13
National Lampoon Christmas Vacation
– The Griswold's family holiday is a predictably dysfunctional disaster. Chevy Chase plays Clark Griswold, who is the host for this wacky family gathering. Rated PG-13
Others to keep in mind:
Elf
and new release
Fred Claus
both rated PG


Related Articles
Editor's Picks Articles
Top Ten Articles
Previous Features
Site Map





Content copyright © 2023 by Nina Guilbeau. All rights reserved.
This content was written by Nina Guilbeau. If you wish to use this content in any manner, you need written permission. Contact Nina Guilbeau for details.