Growing Vegetables and Fruit Indoors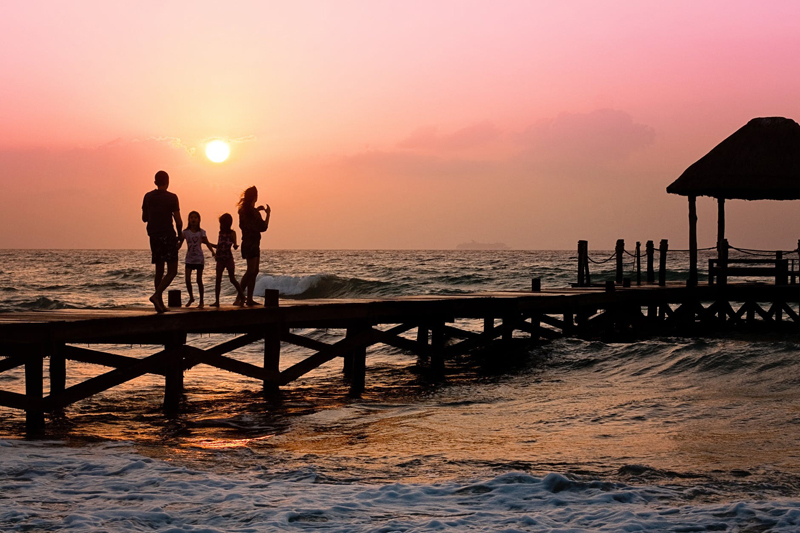 If you want to enjoy fresh, homegrown produce this winter, check out some of these tips from indoor gardeners.

HERBS: These can be planted in decorative groupings and used throughout the house as vibrant and wonderful smelling houseplants. Group taller herbs like rosemary, parsley and cilantro, alongside lower growing herbs. Put them in table tops or in hanging pots. Harvest what you need and leave the rest to continue growing all winter long. One plant of each herb will give most families plenty. Harvest in 4-6 weeks. Give fresh herbs to your neighbors. How wonderful.

BEANS: Beans do not need help with pollination. They will set fruit by themselves. Bush beans have lots of leafy foliage and grow about 18 inches tall. You can even grow pole beans if you have a pot with a trellis for them to climb. You will need 8-10 bean plants maturing at the same time to harvest enough for dinner. Harvest in 6-10 weeks.

CARROTS: You can grow the long varieties indoors in deep pots, but the small varieties grow well, too. All carrots have lacey, pretty foliage and look wonderful as a houseplant. Thin carrots as you would in the garden. Try not to let the pot dry out. That causes the carrots to develop cracks. If you only want a few for munching or more for cooking, plant accordingly. Harvest in 60-80 days.

CORN: I couldn't believe it, but apparently (if you have the room) you can grow corn inside the house! Indoor growers recommend dwarf, midget and baby corn varieties but full-size corn grows, too. Plant several stalks together in a single pot to give them growing strength and help with pollination. When the tassels start to appear, shake each tassel over the tassel of a neighboring stalk. Do this every couple of days. You should get one to two ears per stalk. Harvest in 8-12 weeks.

GARLIC: Growing garlic is so easy. Just take a clove from a head of garlic you bought at the store and plant it in the soil. It will grow similar to an onion. As the head emerges from the soil, add more soil on top of it until the bulb is the size you want. You will get a head with 8-12 cloves on it for every single clove you plant. Harvest in 12 weeks.

LETTUCE: So many varieties but leaf lettuces are the easiest to grow indoors and they produce pretty, potted foliage too. Plant several varieties in the same pot. Lettuce does better away from heat vents. Keep your lettuce moist by adding a layer of moss or peat around the plant. From purple to green to variegated, leaf lettuce gives a visual feast to the eye as well as the table. Reseed every two weeks for continuous fresh salads all winter long. Harvest in 4 weeks.

ONIONS: This offers unique foliage. Plant a collection of green onions in a single pot for a fun, spiky look. Even let your kids draw a face on the pot beneath and let the green stalks be its onion hair. Green onions will produce faster and better indoors than bulb onions, tough both will grow. Reseed every two to three weeks, depending on how much your family uses onions. Harvest green onions in 4-6 weeks or when tops are 6 inches tall. For larger bulb onions, harvest in 12 weeks or after tops fall over.

PEAS: These like to climb. Place a trellis in the pot with them and let them grow. Or simply let them fall over each other in a tangled mixture. (Dwarf varieties do not need staking.) When the flowers come on these do not need to be pollinated by you. They will take care of themselves. They prefer to stay away from heat vents. If you only want to nibble on a few fresh peas, plant only a 6-12 plants (one pot). If you want to cook up peas for dinner, you will need about 25-50 plants in three to four different pots. You can replant about once a month for a continuous crop all winter. Harvest in 8 weeks.

PEPPERS: Yes, you can grow peppers indoors. These shapely plants reach 24 inches in height with beautiful leaves. They do need lots of sunshine and they also like it warm. When the flowers appear, they will need you to help pollinate them, as described above. Plan on at least 4-6 plants of each variety. Harvested peppers freeze well. Harvest in 8-10 weeks.

RADISHES: These easy-to-grow, fast producing plants will get you excited for your indoor garden. Thin as they grow. If your family likes radishes, reseed every two weeks for a continuous crop. Harvest in 3 weeks!

SPINACH: What a beautiful and nutritious addition to your indoor garden. It grows easy and fast, too! Reseed every couple of weeks for fresh spinach all winter long. Grow it alone or with your leaf lettuces. Spinach does not like heat vents. Harvest in 4 weeks

STRAWBERRIES: Yes, you can have fresh strawberries in the winter. Grow these cute plants indoors. You can even plant them in a hanging wire basket lined with moss and filled with potting soil. Insert plants through the sides and put some on top. A large basket can hold almost two dozen plants! The indoor berries are much smaller but very flavorful and sweet. Plants will bear in two-month cycles. (Be patient, some new plants will not produce fruit for one year.) Once the plant starts to bear fruit, replace older plants after 2-3 years for a continuous winter crop. Harvest as ripe. Freeze small amounts until you have enough to use in pie, shortcakes or jams.

TOMATOES: With help from you these larger plants will produce indoors. Plant them in larger containers. Use bush, dwarf or cherry varieties in the house. If they need support, stake them on wooden dowels and avoid an ugly tomato cage in the house. Tomatoes will need lots of water. When flowers form, follow tips for pollination above. Harvest in 8-10 weeks.

NOVELTY PLANTS: These include ginger: simply plant a ginger root you buy from the store. IT will grow into a lovely, year-round house plant. If you want fresh ginger, just dig up part of the root and divide it.

Avocado: We all remember suspending an avocado pit in a glass of water to watch it grow. These can grow into house trees in cold climates or be planted outside and grow into full-sized trees in warm climates.

Citrus plants: Yes, you can grow and harvest lemons inside! It takes years of patience but many citrus trees make beautiful house plants and produce fruit. Try a dwarf variety. I've know people who have grown orange, lemon, grapefruit, even bananas trees inside their homes.

For more information on pots, soil, lighting, etc., for indoor gardens, check out my companion article, Indoor Gardening Tips, in the Related Links section beneath this article.
You Should Also Read:
Indoor Gardening Tips
Easy and Practical Food Storage for Hard Times


Related Articles
Editor's Picks Articles
Top Ten Articles
Previous Features
Site Map





Content copyright © 2021 by T. Lynn Adams. All rights reserved.
This content was written by T. Lynn Adams. If you wish to use this content in any manner, you need written permission. Contact Jamie Rose for details.