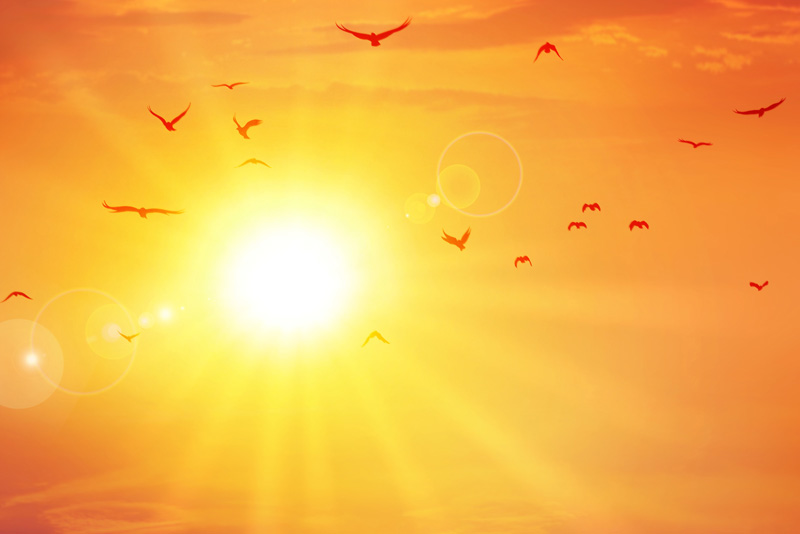 Heaven
Read
What is Heaven?
and read
Will I be Happy in Heaven?
Hell
Read about Hell in
Hell - A Scary Place
.
Hallelujah
In Hebrew it is hllwyh meaning "Praise be to Yah" (Yah means God)
In Latin it is alleluia.
It's the way of using our voices to give God praise.
As Augustine of Hippo put it, "The Christian should be an alleluia from head to foot!"
We praise God with our voice, with our body, with our heart, and with our actions.
Read
Hallelujah - What Does It Mean?
Iniquity
It means "crookedness" or "perverseness."
Something that is regarded as not straight or upright is an iniquity.
It is distorted morality.
(It may be derived from the Hebrew: iwwah,, meaning "to bend," "make crooked," "pervert")
Iniquity is the idea of error, deviation from the right path.
Read Psalm 53:1-3
Intercession
This is a prayer to God on behalf of another or others.
Read more about intercession:
And When You Pray
Matthew 5:44
But I say, love your enemies! Pray for those who persecute you!
Jesus intercedes for us and so does the Holy Spirit! Read
The Gifts of Christmas.
Jasper and Carnelian
This is an explanation of parts of the article
What is Heaven?
.
In Old Testament times, Jasper and Carnelian were the
first and last
of the 12 gemstones worn on the high priest's breast-piece. Exodus 28:17
Jesus is often described as the Apha and Omega, the
first and the last
.
Justification
A gracious and judicial act of God by which He grants the sinner full pardon of all guilt, release from the penalties of sin and acceptance as a child of God. We are justified by Jesus' sacrifice on the cross.
Romans 4:3 (NLT)
For the Scriptures tell us, "Abraham believed God, so God declared him to be righteous."
Romans 1:17 (NLT)
This Good News tells us how God makes us right in his sight. This is accomplished from start to finish by faith. As the Scriptures say, "It is through faith that a righteous person has life."
Law of Moses
The Law of Moses refers to the first five books of the Old Testament. It is also called the Pentateuch (meaning 'five scrolls') or the Torah (meaning 'the law')
This consists of the books of Genesis, Exodus, Leviticus, Numbers, and Deuteronomy in the Bible.
Covering the period from the creation until Moses' death, the books include God's instructions to the Israelites so that they might live according to his will. These instructions include the ten commandments as well as a wide variety of laws dealing with specific situations.
Joshua 23:6
Therefore be very steadfast to observe and do all that is written in the Book of the Law of Moses...


Related Articles
Editor's Picks Articles
Top Ten Articles
Previous Features
Site Map



Follow @LynneChapman
Tweet





Content copyright © 2022 by Lynne Chapman. All rights reserved.
This content was written by Lynne Chapman. If you wish to use this content in any manner, you need written permission. Contact Lynne Chapman for details.