Keystone Pipeline Bias Risks Animals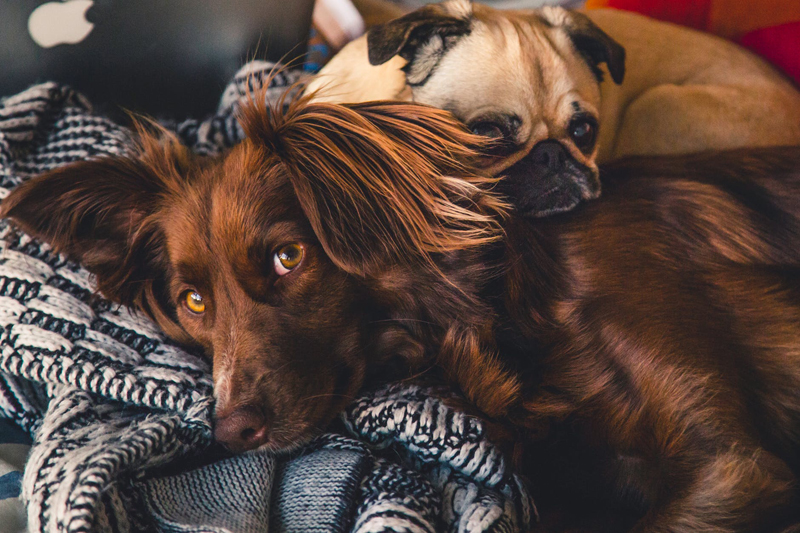 On October 26, 2011, President Obama addressed a rally at University of Colorado concerning his lack of a decision regarding the Keystone Pipeline expansion. He stated that his delay in rendering a decision was due to the overwhelming concerns voiced by a majority of constituents about the permanent negative impact it represented. He told the gathering that no decision would be made without further research, which sounded hopeful. Conversely, it may prove sobering when we discover with whom he is actually taking advice.
It appears that the final determination is being left in the hands of "professional environmental consultants" from the firm Cardno Entrix. The immediate concern with this firm is the enormous conflict of interest it represents. One of the company's top clients happens to be TransCanada, which is the Canadian business behind the pipeline expansion scheme. The conflict derives from basic corporate philosophy, which is no business voluntarily renders a finding that would adversely affect their primary source of income.
Animal vitality and environmental stability are neither trivial issues nor appropriate areas to receive biased, corporate driven, financially motivated assessments as a source of valid input or as a means to obtain reliable data. Impartial scientific evidence has shown that this expansion would increase the warming of the planet, compromising the existence of all animal life. Still, before planetary warming snuffs out life on the planet, the immediate threat is the large potential for oil spills in the expansion areas. The pipelines are scheduled to run straight through America's Heartland where a majority of the nation's agriculture is produced. Oil spills in this region would have a staggering impact on future animal generations. Livestock would suffer the hardships of high mortality through famine, thirst, and disease. In turn, human populations would start to suffer the same fate.
For good reason, the American system is setup to be ruled by majority opinion and not the wants of corporations. Therefore, it is highly suspect when the final determination is being left in the hands of a corporation set on pleasing TransCanada with an outcome in their favor. The appearance of President Obama listening to tainted determinations gives the impression that he is looking for a plausible means of deniability instead of clean energy solutions to benefit the environment, economic stability for his constituency, and the protection of animal life.
The White House claims that the Obama administration is going full force on becoming a frontrunner in clean energy. Despite this theoretical policy, he is looking to the oil mongers to tell him what to do with this expansion scheme. This keeps America in the perpetual problem of running a government by the wants of corporate philosophy and ignoring the needs of the people, the planet, and the animals. We must acknowledge that humankind's need for fossil fuel will always trump the safety and welfare of animals so long as there are no other viable energy resource options utilized and learn how to productively resolve the issue.
The micro-view issues include the reality that this expansion scheme does
not
create more jobs for Americans. However, it does create more jobs for Canada and India. In addition, Americans will
pay
for this expansion through increased gas prices. The public estimation of this scheme is 8 billion dollars. Further, data from independent firms like Cornell Global Labor Institute conducted separate investigations and discovered that this dirty oil resource is going to be sent through the United States and then exported to countries like China.
In addition to vast global disapproval, the majority of the United States constituency is against the expansion. United States Senators, Congressmen, Nobel Laureates, impartial scientists, and spiritual leaders from around the world have publicly apposed this scheme. There have been numerous protests in both Canada and America, which are expected to continue until a decision is reached.
The world needs to continue to encourage President Obama and Prime Minister Harper to listen to the people's wishes and base their decisions on unbiased scientific findings and independent studies that do not have monetary gains associated to the conclusions. This decision needs to be based in what is best for the planet and the stability of animal existence, not on greed and country prowess.
For those interested in voicing their concerns, sign the
Stop Keystone Expansion and Tar Sands Production Initiative.
You Should Also Read:
Keystone Pipeline and Animal Viability
Keystone Pipeline Delay is Dangerous to Animals


Related Articles
Editor's Picks Articles
Top Ten Articles
Previous Features
Site Map



Follow @WildlifeWelfare
Tweet





Content copyright © 2022 by Deb Duxbury. All rights reserved.
This content was written by Deb Duxbury. If you wish to use this content in any manner, you need written permission. Contact Deb Duxbury for details.