Keystone Pipeline Delay is Dangerous to Animals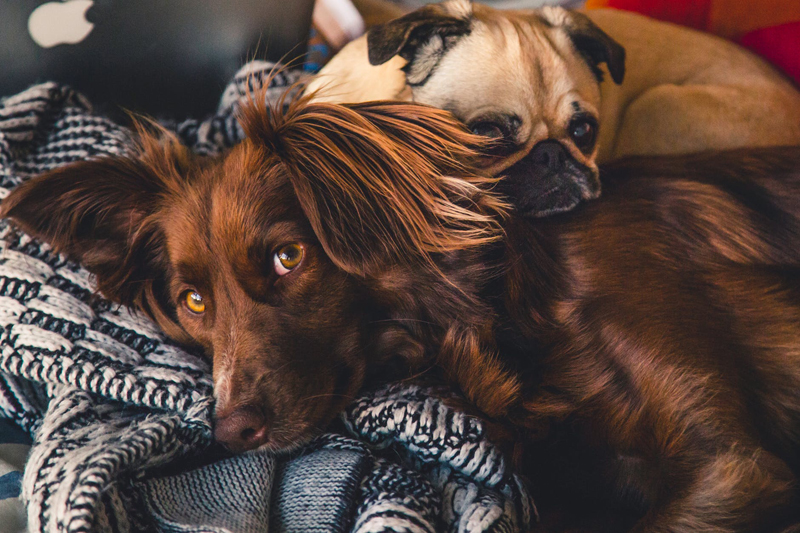 On November 10, 2011, President Obama announced another delay in rendering a decision on the Keystone Pipeline expansion. He stated that further research needed to be conducted for potentially rerouting the Nebraska section, one of the Heartland states affected by the pipeline expansion. Many consider this delay good news. However, there are several concerning factors that should be reviewed before waving the victory flag.
The Keystone expansion has been in the works since 2008, which means the Obama administration has had nearly its full term to reach a logical conclusion, free from the added distraction of a re-election campaign. This leaves many to wonder what data could be forthcoming that would countermand the scientific information already in evidence to warrant such prolongation. When tunnel vision is removed from this reported postponement, it becomes clear that this "delay" is likely nothing more than a political cool down tactic in an attempt to slake public opinion. Meanwhile, this deferred maneuver allows Canada to continue to do irreversible damage to the planet and animal life.
The proposed pipeline expansion, set to run through the agricultural Heartland of the United States is only one part of the problem. The other part resides in Canada's continuation to heat up the Arctic region through hazardous carbon extraction, irreversibly poisoning the water and land reserved for wildlife along the way. President Obama's preference for "no decision" over outright rejecting the scheme leaves America culpable to the ongoing destruction of protected wetlands, wild lands, and endangered wildlife affected by Tar Sands extraction, justified by both countries under the guise of a hypothetical deal.
TransCanada's swift response to the announcement was bone chilling. Within moments, the corporation stated that it was fully confident that the expansion would move forward. This Big Oil conglomeration is so confident that preparations are ongoing with no delay to the Tar Sands extraction in Canada. This dirty fuel scheme directly undermines the intention of international treaties to protect and preserve endangered species and their habitats. Aside from protected animals rapidly dying from exposure, the habitats for any future offspring are permanently damaged. Canada is willfully destroying wildlife habitats that once held viable water and land resources to gain access to dirty carbon for extraction, which affects the Earth similarly to that of skin cancer on people.
America's continued complacency towards Tar Sands extraction violates the United States Pelly Amendment and Endangered Species Act, in addition to the international Convention on Nature Protection and Wildlife Preservation. These actions were put into place to better regulate governmental responsibility to the planet and its inhabitants. Governmental bodies are expected to act in accordance with the law, not flout it. Globally, the Canada/America political climate infers that animal life is unnecessary for sustaining our own lives and that the decimation of promised sanctuaries for animal existence is an immaterial consequence.
Public opinion matters, as the government works for the people, not corporations, or their lobbyists. Publicly released impartial data concluded that this project would set in motion events that could not be corrected and has effectively demonstrated that this scheme simply goes too far. The White House administration and the American people have had the opportunity to listen to countless scientific experts, Nobel Laureates, Heads of State, philosophers, spiritual leaders, and global outcries. Unmistakably, with all of the overwhelming data presented the response given from the White House is weak and lacks authority.
This holdup does not provide a real solution for animal life throughout America's Heartland territories, Canada's endangered habitat regions, or clean energy initiatives. Rather, it gives the appearance of triviality in matters concerning agricultural and livestock sustainability, as well as, masks the importance of implementing responsible energy resources. In addition, it shows that America is willing to be complicit in Canada's direct violation of International Wildlife Treaties. The Obama administration could and should take a firm stand utilizing the laws in place and the mounds of evidence with which it has already obtained. To do otherwise, leaves the world in stasis instead of actively addressing our collective responsibility to ecological stability.
For those interested in reminding the Obama administration that we only have one planet, sign the
Shutdown Keystone Expansion and Tar Sands Extraction Initiative.
You Should Also Read:
Keystone Bias Is Harmful To Animals
Keystone Pipeline and Animal Viability


Related Articles
Editor's Picks Articles
Top Ten Articles
Previous Features
Site Map



Follow @WildlifeWelfare
Tweet





Content copyright © 2022 by Deb Duxbury. All rights reserved.
This content was written by Deb Duxbury. If you wish to use this content in any manner, you need written permission. Contact Deb Duxbury for details.