The Color Orange and the Spirit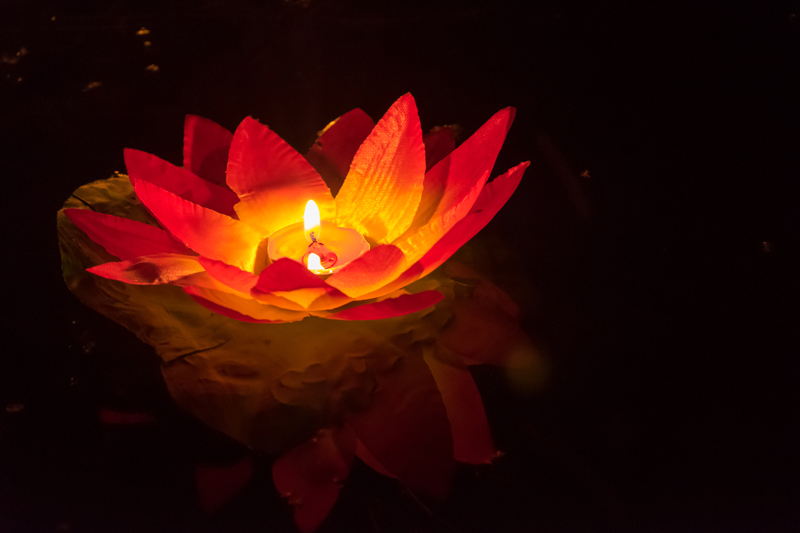 Recently I brought home some spray roses to enjoy. The lovely orange blossoms caught my eye and I just had to have them. As they opened up I found myself gazing at them with admiration and awe. What a beautiful color for a rose, a delightful peachy orange with a touch of red on the outer edges of the petals. I was so calmed and happy just looking at them that I wanted to research this interesting color we call orange, and why I felt so good around it. It seems that orange is an underused and underappreciated color.

Orange is a blend of passionate red and cheerful yellow. Softer shades like peach and golden orange are good choices for wall colors if you want to instill the feelings of comfortable social interaction in a room. Darker shades of orange can bring about selfishness, overconfidence, or overambition, and these shades should be used in lesser amounts as accent pieces in amber and terra cotta. Orange can be a factor in healing by settling physical and spiritual conflict while removing emotional barriers. It increases immunity, confidence, and enthusiasm. Orange is a truly inspiring color that will stimulate and motivate, as well as encourage creativity and a sense of adventure.

Orange is more prevalent in nature than you might think. Many creatures sport the color, which include birds, frogs, fish, starfish, crabs, butterflies and other insects, lizards, orangutans, cats, and tigers. Flowering plants include roses, dahlias, zinnias, marigolds, peonies, lilies, lantana, echinacea, daisies, gladiolus, alstroemeria, safflower, and lobelia. A natural treatment for poison ivy can be obtained by boiling the entire orange flowering plant called jewelweed for about fifteen minutes, straining the cooled liquid, and applying to the affected area with a cotton ball or pad. Jewelweed has orange slipper-like flowers and scallop edged leaves, and can usually be found growing nearby poison ivy.

Several fruits and vegetables come in shades of orange, and these vitamin packed edibles help maintain a healthy body. Examples are peaches, nectarines, oranges, mango, apricots, persimmons, papaya, cantaloupe, peppers, tomatoes, sweet potatoes, pumpkins and other squash, rutabagas, cauliflower, and carrots. Eating orange fruits and vegetables are known to provide the body with antioxidants such as beta-carotene, as well as vitamins A and C. Fruits and vegetables are also a good source of fiber and other nutrients. A healthy body helps to nurture a healthy spirit and an overall sense of wellbeing.

Orange is a joyful color that exudes vitality and spontaneity. It is an uplifting color for the spirit, encouraging freedom and positivity. Orange can rejuvenate your outlook on life even when using the color in small ways. Place an orange colored flower blossom on your counter, an orange candle on an end table, or an orange throw pillow on your bed or sofa. Choose the shade that speaks to you and enjoy the feeling of being more alive.



Related Articles
Editor's Picks Articles
Top Ten Articles
Previous Features
Site Map





Content copyright © 2022 by Debbie Grejdus. All rights reserved.
This content was written by Debbie Grejdus. If you wish to use this content in any manner, you need written permission. Contact Debbie Grejdus for details.