How Fungi Helps Ecological Stability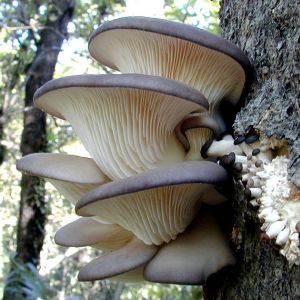 One of the more significant ways for people to reduce their carbon footprint is through responsible waste management. The United States consistently ranks number one in carbon emissions, pollution, and municipal waste. However, the country only routinely ranks in the top five for per person landfill contributions, at more than 10,141 pounds (460kgs) per year. While this might appear as conflicting data, it is not.

America ranks number one for municipal waste production, meaning the amount of garbage collected and treated in landfills includes waste from personal, community, and industrial factions. However, the overall per capita production offset is largely the result of America shipping its garbage to third world countries for storage to give the appearance of waste reduction, which does nothing above spread the problem exponentially. Rather than continuing to add to the trash problem, which is costly and globally irresponsible, it is time to review compelling evidence that fungi are critical keys to rubbish reduction.

Next to plastic, one of the most troubling components to any landfill are disposable diapers, which left alone in a landfill takes approximately 500 years to degrade. However, extensive research shows that the Pleurotus ostreatus (oyster mushroom) has the ability to degrade the diapers entirely inside four months. Oyster mushrooms are fungi that grow from dead or decaying matter and consume cellulose-based properties, which is the primary component to disposable diapers. Additionally, while this mushroom decimates and reuses the waste as a food source, it reduces the bulkiness of landfills. Above removing a significant bio-hazard from landfills, it is equally efficient at degrading other commonly disposed of items like coffee grounds, leftover food, and wood based products.

Plastic waste remains as one of the most significant contributors to refuse, pollution, and toxic emissions. A team of Yale University students and professors discovered that several Pestalotiopsis microspora fungi strains effectively live off the polyester polyurethane (PUR) composite that makes up plastic. Their studies concluded that this unique Amazonian rainforest find works in both oxygen enriched and airtight environments to degrade plastic.

These findings are of tremendous benefit to people, animals, and the planet. While these fungi eat trash, they do not release toxins into the atmosphere. Rather, they reduce harmful greenhouse gas emissions, and they present no increased health hazards from exposure. Further, the global implementation to use these fungi as a standard operating procedure would have a tremendous impact on stabilizing wildlife, as these animals routinely consume hazardous waste under the assumption that it is food, resulting in a high number of avoidable deaths. Additionally, this approach also bolsters the stability and quality of the various food chains, ensuring a balanced ecosystem for all animal life. It is a full throttle win towards curbing waste management concerns, and nations would be wise to expedite its application.


You Should Also Read:
Animal Deaths are Rubbish
The Importance of Rainforests and Animal Diversity
Horse Meat in America


Related Articles
Editor's Picks Articles
Top Ten Articles
Previous Features
Site Map



Follow @WildlifeWelfare
Tweet





Content copyright © 2022 by Deb Duxbury. All rights reserved.
This content was written by Deb Duxbury. If you wish to use this content in any manner, you need written permission. Contact Deb Duxbury for details.