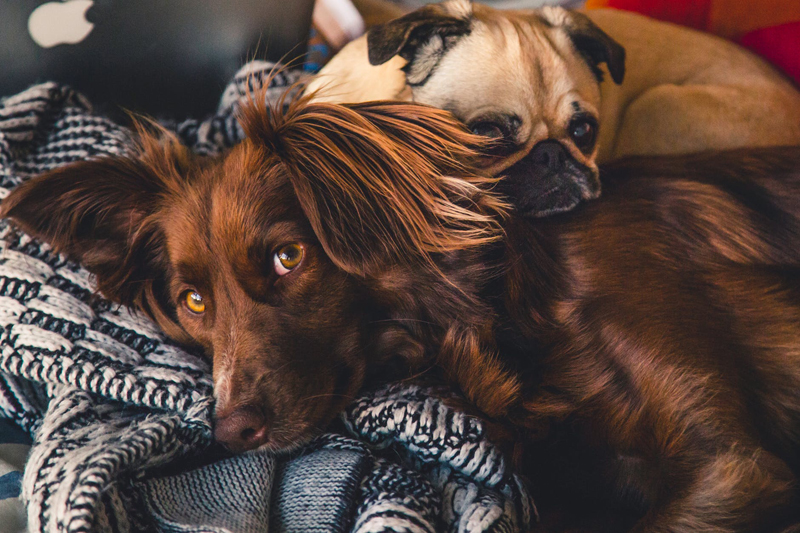 Since the 1970's, horse meat has been considered a taboo food source for human consumption in America. Still, the country was a top supplier of horse meat to Europe, Asia, and South America before a 5-year ban was enacted in 2007. Prior to the ban, foreign companies owned the slaughterhouses in the United States and annually processed approximately 200,000 horses for international markets. Although these slaughterhouses were foreign owned, American taxpayers unknowingly paid out an estimated $65 million dollars annually to support this industry and face a similar financial burden if slaughterhouses reopen.
Yet, the closing of foreign owned slaughterhouses in 2007 did not actually stop the slaughtering of the country's horses. Instead, America created a live horse export market to Canada and Mexico where the horses were slaughtered and processed. During the ban, annual reports indicated that approximately 150,000 horses were shipped to slaughterhouses in Canada and Mexico. However, the reports were unclear as to whether the number of live animals exported were decreased overall by 50,000 or if it reflected the number of viable horses that remained after transport for slaughter.
In November 2011, the White House lifted the ban on horse slaughtering with a significant difference. It was proposed that American companies should own the slaughterhouses rather than foreign corporations in an attempt to stimulate the country's soggy economy. The purported objectives are to increase the export trade and create a new market in America by introducing horse meat into grocery stores for human consumption. There are numerous arguments to this tactic ranging from negative psychological impacts to employment issues. Here is a pragmatic look at the reality of America's meat industry.
At the end of 2011 it was estimated that America had spent approximately $1 billion dollars to dispose of existing unused meat resources. While the government had lifted the slaughterhouse ban, it did not authorize additional funds for federally mandated meat inspections. Since the government has not allocated necessary funds for responsible growth, the U.S. Department of Agriculture (USDA) would have to find the money in its existing budget, which faces hefty budget cuts in 2012. The lack of proper funding means that taxpayers will be expected to payout an additional estimated total of $5 million dollars annually to help cover the budget deficit without having input as to whether the new meat resource is even desirable in the country.
The numbers for "economic stimulation" continue to not add up when the price of horse meat is expected to cost more than veal, which is unaffordable to a majority of the population. Internationally, this meat is considered a delicacy and priced accordingly. Sellers of horse meat stateside intend to sell the product in the same manner to the economically downtrodden American market in order to stay competitive with the global marketplace. With the addition of this expensive meat source, America inevitably faces a trickle-down effect. Stores will have to remove affordable cuts of meat to make room for the unaffordable, trickling into an overall price increase of meat products as compensation. In addition, this would add to the annual debt to dispose of unused meat product further driving up cost.
Rather than compounding problems by adding an unnecessary meat source that does not benefit the general economy or job market, here are a few productive solutions.
Open or expand industries to cure and can the excessive remains of existing meat resources and utilize it for international trade. It shows good faith globally, helps reduce national deficit, effectively mitigates world hunger, and strengthens the economy through an increased workforce beyond what is offered in the slaughterhouse trade. In addition, it lowers national waste thereby decreasing the overall annual disposal debt and benefits the health of the planet.


Increase national workforce through employing more people to protect and care for animals and wildlife. There are more growth opportunities in these dormant fields and the potential for a greater expansive interest in services both nationally and globally.


Properly functioning care facilities attract Green and Humanitarian tourism. Research, case studies, and polls have shown this attitude as repeatedly reliable. People are consistently more attracted to activities that include positive interactions with animals. Research over the whaling issue in 2011 projected that Iceland could increase its whale watching tourism by a remarkable 42% if the whaling trade was no longer a concern. People travel from all around the world to assist and interact with animals providing that the facilities are harmonious in nature to its residents. In addition to generic travel interests, facilities that are staffed and run properly would be a magnet for educational communities.
At the implementation of this horse slaughterhouse idea, constituents would be wise to brace themselves for horse farm, breeder, and slaughterhouse bailouts. It is time to change the national perspective and examine how employment through positive means affords long-term solutions. The needs of animal and wildlife welfare industries are ripe with viable potential to offer meaningful employment to all skill levels and the ability to stimulate the economy. Consider taking these industries out of the nation's passive consciousness and get the workforce into these sectors, making humanitarianism productive, meaningful, and profitable.
It appears as though the United States is putting horse slaughter on the fast track with an aggressive reopening target date set sometime between February and March 2012. Without responsibly addressing the issues of proper funding, waste management, and consumer affordability this theoretical solution does nothing more than perpetuate the same stagnant existence found in the country. The standard governmental tone that lends the appearance of offering a solution without actually providing real benefit needs to change.
For those interested in voicing their objection to the horse slaughter trade, sign the
Reject Horse Slaughter as an Economic Solution Initiative.
You Should Also Read:
Whaling in Iceland


Related Articles
Editor's Picks Articles
Top Ten Articles
Previous Features
Site Map



Follow @WildlifeWelfare
Tweet





Content copyright © 2023 by Deb Duxbury. All rights reserved.
This content was written by Deb Duxbury. If you wish to use this content in any manner, you need written permission. Contact Deb Duxbury for details.