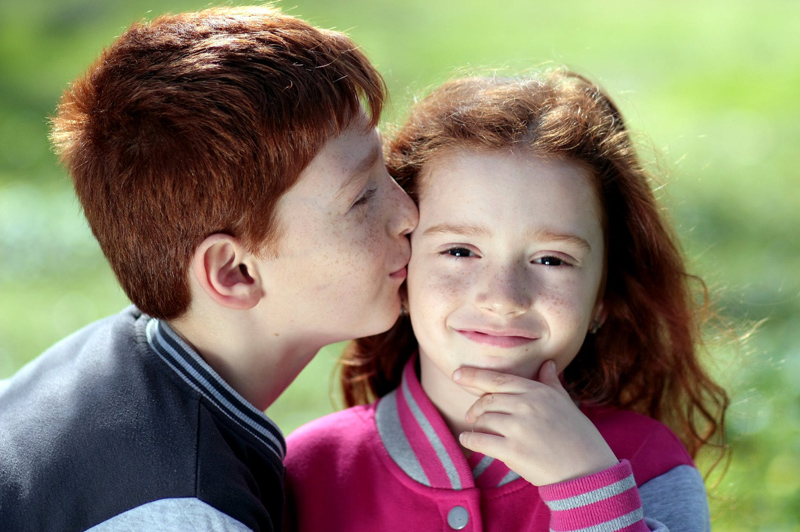 With the changing family dynamics in today's culture, the father figure in a child's life is being viewed more often as an option rather than a necessity. More often single parents are mothers with the child's fathers being uninvolved, uninvited or uninterested in the welfare of their children. Somewhere along the way, society seemed to have embraced the missing father as normal, yet seems baffled by the abnormal behavior a child experiences because of an absent father.

According to the US Department of Health and Human Services, children with involved, loving fathers are significantly more likely to do well in school, have healthy self-esteem, enhanced emotional security and pro-social behavior compared to children with uninvolved fathers. The Child Welfare Information Gateway also cites a study which found children with good relationships with their fathers were less likely to experience depression.

While mothers will always be viewed as the necessary parent for child rearing, fathers have not been considered as important in recent years. However, studies show that fathers often push achievement while mothers stress nurturing. Both are important to the healthy development of a child. Hopefully, the status of fathers will be elevated, but it can only come with improvement and consistent dedication from these fathers:

The Uninvited

Often men who want to be good fathers have an uphill battle if they are estranged from the mother. Some women will cut ties or make involvement difficult for the fathers since their adult relationship was not successful. The qualities which contribute to the making of an awful husband or boyfriend do not automatically transfer to create a terrible father. However, the lines of relationships can blur and consequently in an effort to punish the father, the child suffers. The time lost between father and child is irrevocable, so those with the power to influence a closer relationship between the two should do so for the child's sake. In addition, fathers should aggressively use the court system to assert their parental rights.

The Uninvolved

Unfortunately in some families (whether the family unit is intact or not), money is often substituted for a father's involvement in a child's life. Working long hours away from home or only sending child support payments should not be viewed as the determining factor that a child's needs are being met. Fathers should concentrate on creating quality time with each child. Dads who "show up" at little league games or school plays or just to listen and give advice are the ones who positively influence the emotional stability of a child.

The Uninterested

Without the desire to be a parent, it is difficult to build a good fatherly relationship. While the biological father will lose out on one of life's most incredible experiences, a "stand in" role model can help fill empty shoes. Having a good male role model, whether through neighborhood or national programs or with help from close friends and relatives, can make an immeasurable difference in a child's life.

The Undeterred

Thank you to fathers who love their children, take care of their children, support their children emotionally and who "show up" for each and every one of them. These dads are an important part of their children's life and future.

Ricardo A. Spencer of Orlando is currently a manager of a large store chain and with great contemplation recalls his childhood. His mother was a substance abuser and his stepfather was a merchant seaman with long stretches away from home. He admits that he and his siblings practically raised themselves, making mistakes along the way. However a major influence in his choosing a better path for his future was his relationship with his stepfather.

"I just didn't want to disappoint him." Ricardo (now a father himself) says thoughtfully.

To great dads all over the world: Stay inspired and you will inspire!



Related Articles
Editor's Picks Articles
Top Ten Articles
Previous Features
Site Map





Content copyright © 2022 by Nina Guilbeau. All rights reserved.
This content was written by Nina Guilbeau. If you wish to use this content in any manner, you need written permission. Contact Nina Guilbeau for details.